KANNAPOLIS – Cream of Cabarrus No. 2 A.L. Brown got everything you could want from a football game in its 49-0 victory over Jay M. Robinson Friday night at Kannapolis Memorial Stadium.
In the first quarter alone, the Wonders got two offensive scores, a punt return touchdown and a 101-yard "Pick-6."
At the end of that first segment, it was 28-0, and the Wonders (6-3 overall, 2-2 South Piedmont 3A Conference) were able to coast to a win with solid running on offense and a stingy defense.
Complete-team wins have been a staple for the Wonders this year, and so have defensive touchdowns in their six wins.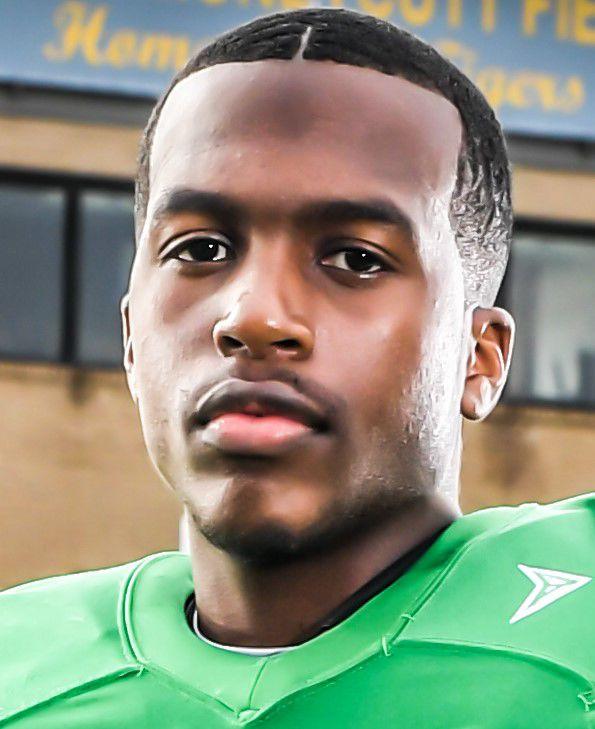 "It's great, all of our games that we really have won, we've scored on defense," said senior defensive back Josiah Cauthen. "That's a big motor for us, so we know if we score on defense it's going to be a long day for our opponent."
That was the case again on Friday, as the Wonders offense stuck mostly to the running game, sprinkling in eight of the 12 passes before halftime.
Jay M. Robinson (1-9, 0-4 SPC) had five turnovers on the night -- a fumble on its first drive and then four interceptions by senior quarterback Kam Robinson. Two of those interceptions were returned for touchdowns.
Cauthen intercepted a pass from across his team's own goal line and was helped by a wall of defenders-turned-blockers to easily score a 101-yard touchdown for the first defensive score.
"When they got to the red zone, I knew it was going to be a slant or a corner route, and he ran the corner route," said Cauthen. "For the return, my teammates had great blocks down the field, so they made it easy on me."
On the first Bulldogs drive of the second half, Kam Robinson threw another interception, and this one was taken back 52 yards by senior linebacker Dezmond Adams.
That was the final Wonders score of the night, as they relied on a strong run game and ball-hawking defense for the rest of the night, with a 49-0 lead.
"Well, anytime you score on defense, its going to be a positive for you in the win/loss column," said Wonders coach Mike Newsome. "We have some electric players over there, so what a game for them."
The other big part of the game for the Wonders, was how their special teams unit was able to dictate the game. A.L. Brown's only special teams miscue was a fumbled snap on a second-quarter field-goal attempt, one that freshman kicker Ty Woods recovered easily.
"Probably one of bright spots that people don't get is our freshman kicker," said Newsome. "Our starting kicker was out tonight, so what a job by our freshman kicker Ty Woods, to come in and play so well for us."
Woods was in for injured senior kicker Justin Giraldo and made all seven of his extra points and had consistent kickoffs to the sideline that put the Bulldogs in corners with the coverage team coming in fast and hard.
"Those are designed angled kicks where you just move your kickoff guys to that side and really kind of funnel them into one spot," Newsome said. "And if you can do that, your defenders can get them to where they don't have a good return, and sometimes you can get them to call a fair catch and get the ball at the 22-, 23- or 25-yard line."
Because of the play of Woods, Jay M. Robinson saw most of its drives start around the 30-yard line and had trouble getting offensive momentum.
"We really just sky kick it to the sideline," said Woods on the Wonders kicking strategy. "So we're really just trying to get them to fair catch it or a short return."
That strategy worked perfectly, because while the Bulldogs struggled to cross the 50-yard line, that was around the average start of the Wonders' offensive drives. Good returns and solid defense turned into good offensive field position for the home team all night.
"Their return guys have always been good, fast and hit the holes hard," said Bulldogs coach Rich Williams. "We tried to punt away from them. Our punter was good; we just didn't cover them well."
All three phases played their parts perfectly for A.L. Brown, and the Wonders were able to pick up another big win to help them prepare for the "Battle for the Bell" against Concord this week.