In 2012, there were some 27,000 people in Cabarrus County who would qualify as illiterate based on data from Cabarrus Health Community Statistical Indicators. According to Read Charlotte, in 2014, only 40 percent of third-grade students in the Queen City were reading at their grade level.
There has been a need for help in the area over the last decade not only to encourage literacy but also in giving access to books to hopefully build a passion in young minds for learning.
Fifteen-year-old McKenzie Cox hopes she can instill some of her love for books in children in the Charlotte area.
"I've always been passionate about reading," she said. "It's something that I have enjoyed and I wanted to be able to make sure that all kids had access to age-appropriate reading materials and that they had opportunity to find a love for reading."
The sophomore at Pine Lake Preparatory in Mooresville didn't just want children to love reading like she does. She wanted to help supply them with the material they need to read.
So she decided to start up her own little libraries around the area in conjunction with the Little Free Library Organization. She currently has four out and about with two in Thomasville, another in Denton and one in downtown Concord at the corner of Union Street and Corban Avenue Southwest at the law offices of Ben A. Cox.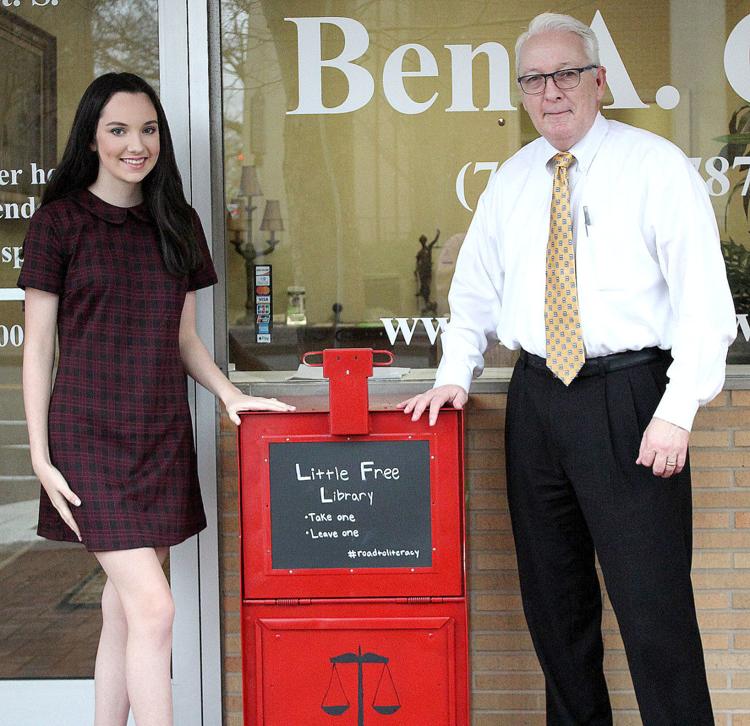 She has several more in the works in Statesville, as well.
Why she is doing this is very simple: she wants children who want to read to have the ability to do so. Anyone wanting to come pick up a book at the former little newspaper stand can do just that. A child can take a book, exchange one or even leave one for another if they want to.
Cox, who has competed in beauty pageants for the last three years and is currently Miss Statesville's Outstanding Teen, actually started her own nonprofit called ROAD — Reading Opens All Doors in hopes of aiding literacy in the area.
"When I learned about the book desert in Charlotte, which is one of the worst in the nation, I found the Little Free Library organization and I started hosting book drives and eventually, with the help of my dad, his legal expertise, we were able to become an official registered 501(c)(3) nonprofit," she said.
The Charlotte book desert might not be a widely publicized problem, but it is one notable enough for many organizations in the community and surrounding areas to address the need for reading materials and books for students.
McKenzie's love for reading started at a young age, but she has always wanted to help people. Her involvement in beauty pageants only accelerated that.
She hopes to be able to expand her efforts to include multiple regions across the state, and if she were able to win Miss America's Outstanding Teen, the reach could expand nationally.
McKenzie finished as fourth runner-up at Miss Teen North Carolina last year, but she has several more years she is eligible to compete. She has already begun to help out her community at the age of 15 and not even her father knows how much she could accomplish over the next several years.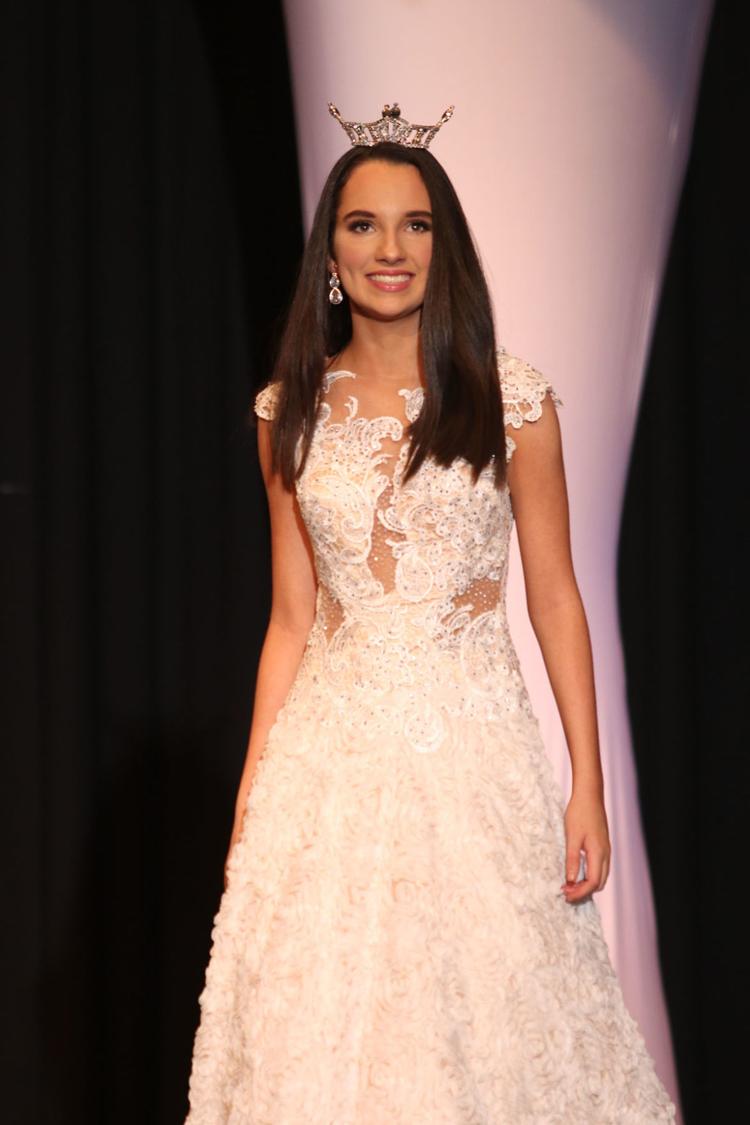 "She's got some talent," Ben Cox said. "And all this she has done on her own really, and I did file the paperwork for the 501(c)(3), (and) obviously we will welcome financial donations if there's anybody out there (that wants to), but books are the big thing though.
"We're going to be starting a website, we've got a meeting with GoDaddy over the phone next week, she's got a Facebook page for our nonprofit which we will put a 'donate' button on, and people can drop them off here, but we're just kind of starting small.
"She started volunteering through other organizations and then this has kind of blossomed into kind of her own thing, 'run your own show,' kind of thing, and we're just proud of her, it's all her."
"She's exceptional," he said.
McKenzie also volunteers at the Ronald McDonald House and nursing homes and has had even more opportunities to connect with the community.
She has received proclamations from the governor each of the last two years for North Carolina Book Donation Day and she plans on doing that once again this year. A tentative date is set for May 19, but it is not set in stone as of yet.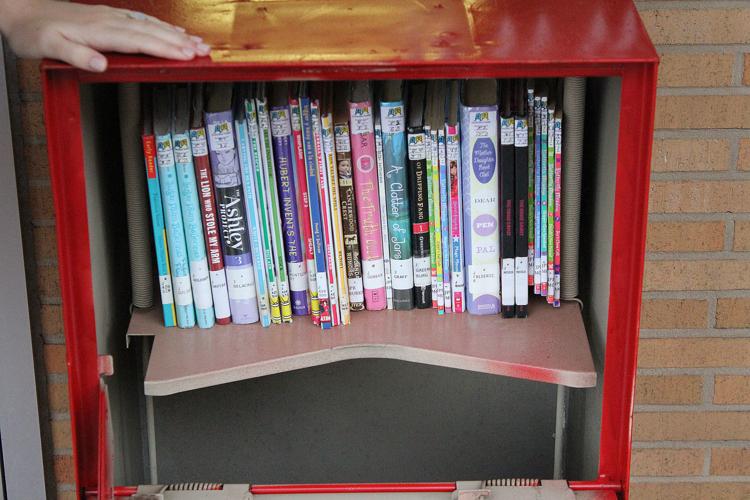 Above all though, McKenzie truly wants to do her best to help out with literacy in the Metrolina area and hopefully even further beyond.
"This has taken off really fast," she said. "Once we installed our first Little Free Library I had local businesses contacting who wanted one, and I think right now we are looking to just expand and be able to provide as many resources to as many children as possible.
"Of course, one of the careers I'm looking into is becoming an elementary school teacher even though I'm currently in high school so I have some time to explore that, but I've always loved working with children, and right now I think we're just excited to keep moving forward."
So if you happen to walk by the Law Offices of Ben A. Cox and see the Little Free Library, take a book, or leave one, a donation goes a long way in helping someone experience the joy of reading.
Or if you're so inclined, the city does have ways to help out literacy in the community, as well. The Cabarrus Literacy Council works to elevate the literacy level of adults in the county and educates decision makers on literacy issues while enabling students to enhance their life experiences and reach personal development goals through partnerships with community organizations and individuals.
Organizations like Read Charlotte are attempting to build community-wide initiatives uniting parents, educators and community partners to improve children's literacy from birth through third grade. 
There is need for help in the area and ways to do it. McKenzie wants to help anyone she possibly can. There are 100 counties in North Carolina. McKenzie's libraries are currently situated in just three. There is so much more work she plans to do.
"We hope that the library can bring the community together and we can be able to have the exchange of the resources that we have," she said. "And we hope that more kids will learn to love reading through many of the stories out in that box."