It's been another interesting week in Cabarrus County and beyond with the Independent Tribune's phone system down or only partially working. If you've called and can't get us, I'm sorry. Dang technology is a mystery to me.
A new Kannapolis Pizza Hut. You may have noticed the North Cannon Boulevard Pizza Hut was torn down recently. Never fear, it's coming back with a brand new building.
Doug Cleveland with Carolina Pizza Huts said the new building is expected to be complete by late December this year.
"Rebuilding to serve you better!" is the message on the construction sign. Kannapolis Construction is the general contractor for the project.
Carolina Pizza Huts based in Concord continues to grow, now with 19 Pizza Huts. That's bucking the trend nationwide.
Earlier this week Yum! Brands, the parent company of the Pizza Hut brand, announced about 500 Pizza Huts will close dine-in locations. The company said it would focus more on carryout and delivery.
That's something Cleveland and company have been doing for years. The local Pizza Huts have kept up with technology and trends while keeping things that work in this market. I like the lunchtime all-you-can-eat buffet.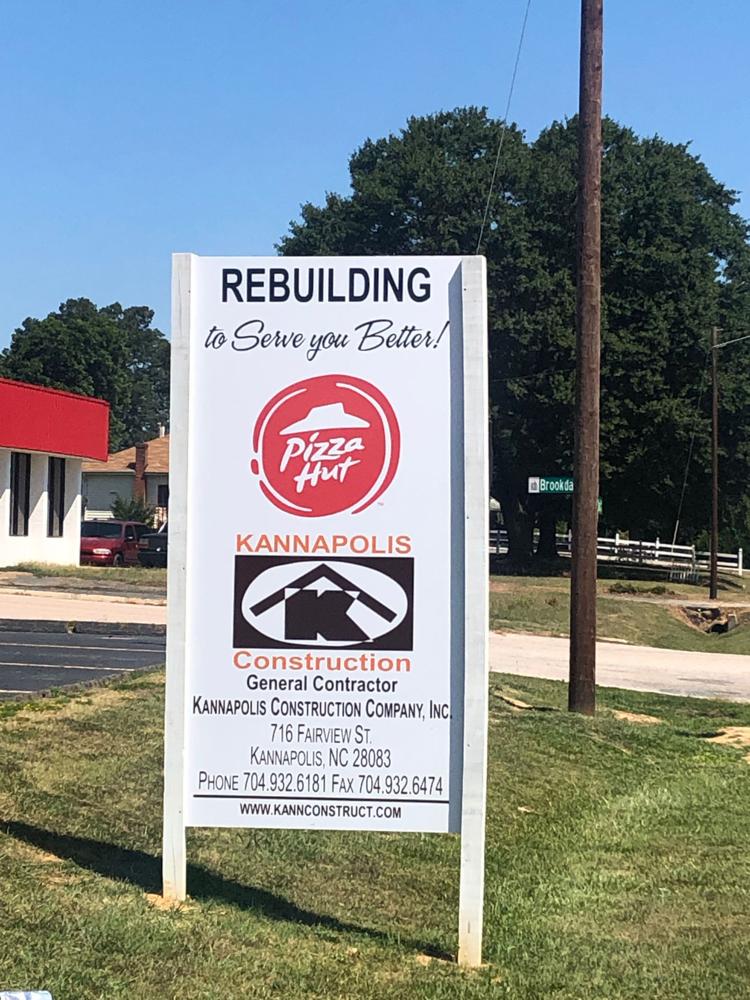 Kansas Jayhawks football. Isn't it ironic? IT sports editor Jemal Horton and I were talking about Kansas football Thursday afternoon. A.L. Brown star Jordan Medley signed with the Jayhawks in February and will play for new head coach Les Miles (formerly of LSU where he earned the nickname "The Mad Hatter").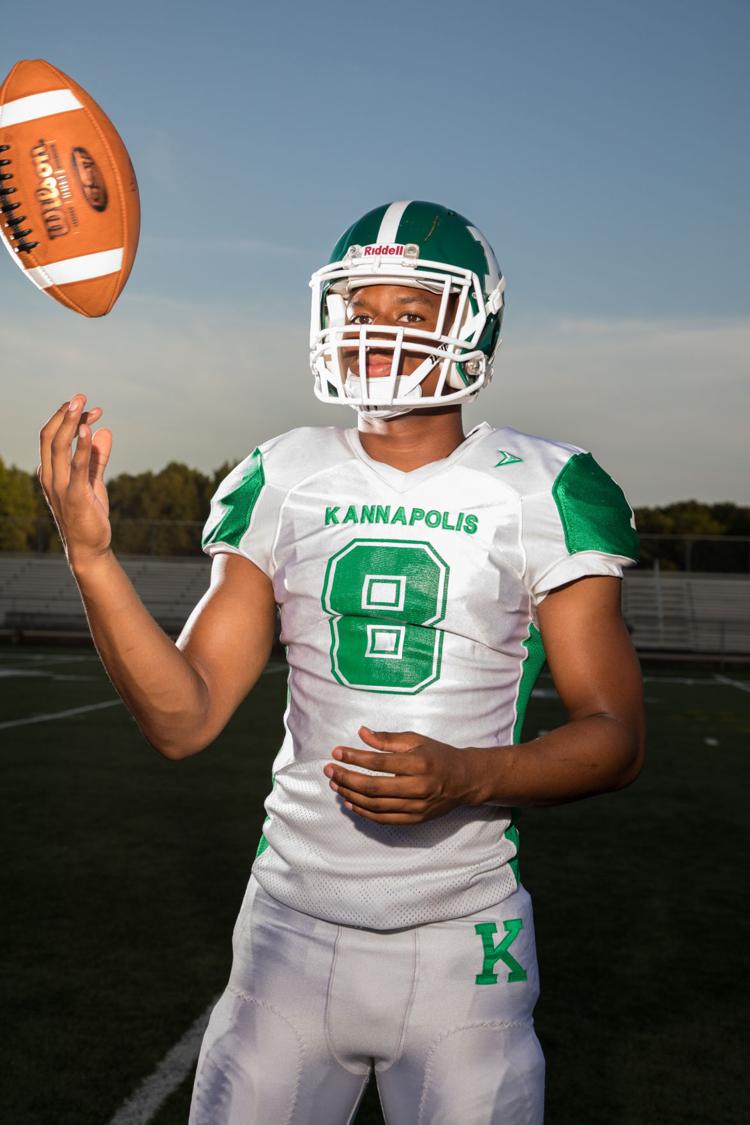 The only other Kansas football player I can name off the top of my head is Nolan Cromwell. He was an option quarterback for the Jayhawks in the 1970s and went on to a stellar career with the Rams as a defensive back.
So why it is ironic? Doug Cleveland is the biggest Kansas fan I know. Shortly after our Jayhawks discussion, I emailed Doug to ask him if any of the local Pizza Huts were affected by the Yum! closings.
Who puts an exclamation mark in their name?
Walgreens is closing stores too. CNN, USA Today and others reported the company said in an SEC filing that 200 U.S. stores will close.Will there be closings in our area? We don't know yet. Walgreens officials declined to release a list of the stores yet.
Personally, I try to avoid Walgreens and go to a local pharmacy. We are lucky to have several independent drugstores serving our area.
Apparently Berkshire-Hathaway would prefer I go to Walgreens. Our insurance company apparently has cut some deal with them. No thanks.
Does it tick you off as much as it does me, when some insurance company or somebody tries to tell you who you can and can't do business with?
I guess Warren Buffett and Berkshire-Hathaway know more than me, since they are sitting on $122 billion cash (CNN Business). The Independent Tribune is owned by BH Media, a part of Berkshire Hathaway.
Offended cfa parent. It was bound to happen. I've ticked someone off. I struck a nerve last week when I said the only thing more stupid than NorthEast with a capital E in the middle was the lower case "cfa" in cfa Academy and I lamented about the poor spelling and grammar of kids today. Apparently that was offensive to a cfa parent.
"My children attend cfa, and one of the main reasons I chose the school was for their academic excellence. To suggest that our children have issues with spelling and punctuation is uncalled for and disappointing," the reader wrote, also pointing out that cfa teaches phonics. I'm hooked.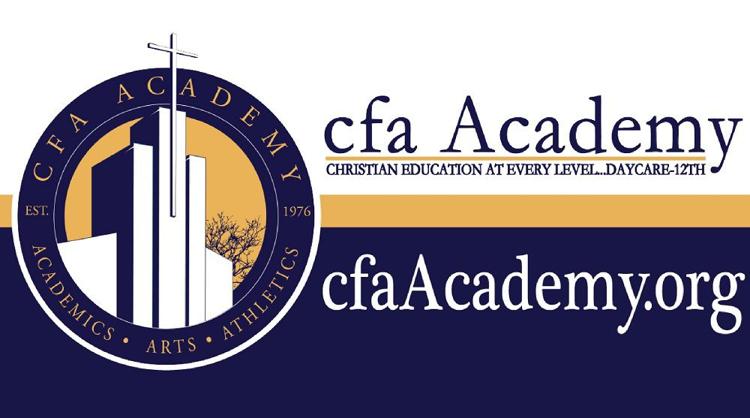 My bad. Certainly not all students have poor spelling and grammar.
I was expecting to hear from preschool teachers telling me I can't say "stupid."
Our road rants were heard. The temporary bridge southbound on Concord Parkway has new pavement and the teeth-rattling holes are gone. Thank you, NCDOT.
The northbound portion of the new bridge over the railroad tracks is open, but it will take until next summer to tear down the old bridge and complete the southbound half of the bridge.
Progress (I'm not sure if that is the right word yet) has been made on the Concord Parkway intersection at Poplar Tent/McGill. The left turn/Uturn signal light is up and operational just north of the intersection.
Use caution in that area. I worry that motorists coming down the hill might not stop at the signal light until they get used to the new traffic pattern.
It looks like crews may get the turns south of the intersection open within the next few days.
More exposure for Concord filmmaker. Andrew Huggins of Concord will have his film "Soul Bones" shown in the 2nd Annual Micropolitan Film Festival this weekend in Marion. The festival highlights the work of several North Carolina filmmakers.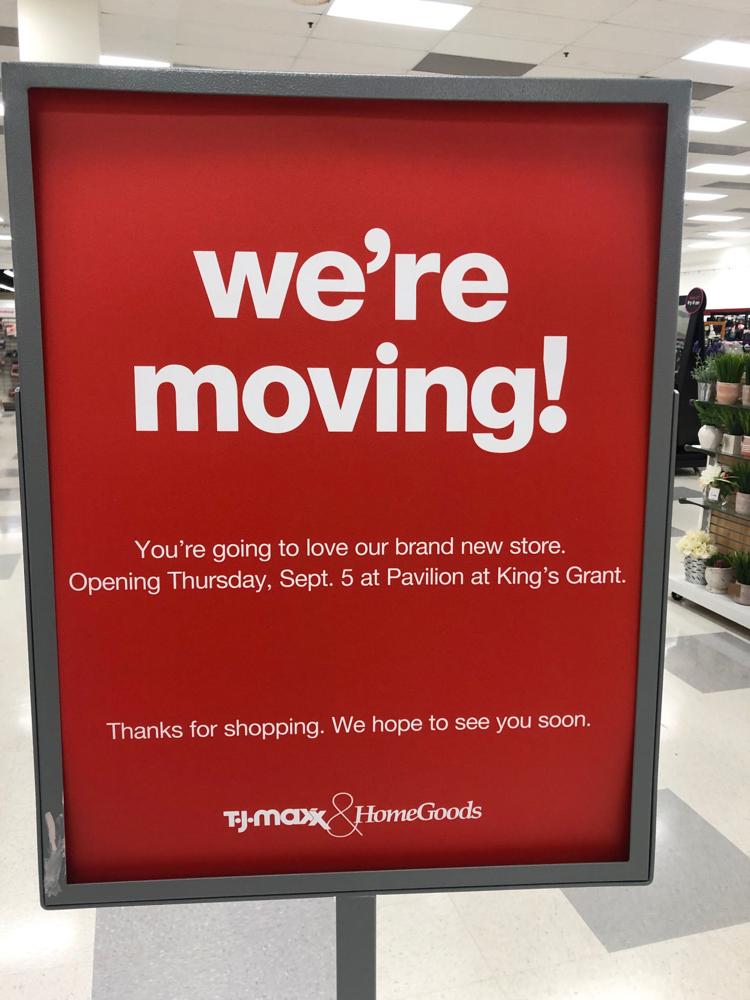 Thanks to those who have provided feedback. One suggestion was a Daily Dozen. We're got enough news in Cabarrus County to do that, but I don't think I can write it and still get the paper out on time.
If you've got a Friday Five (or a Daily Dozen), story suggestions or something I can rant about email mplemmons@independenttribune.com (you can call 704-789-9105, but right now the phone's not working).