Editor's note: This story is part of an Independent Tribune series titled "Senior Spotlight" on high school athletes who are currently missing their senior seasons because of the novel coronavirus.
MOUNT PLEASANT – A few years ago, Dylan Newsome thought he'd never play baseball again.
As a freshman at Mount Pleasant High School, Newsome broke his left leg so badly playing basketball for the Tigers that it limited his ability on the diamond that spring and kept him struggling to get back to full strength for the next two years.
Nonetheless, Newsome persevered and became an important player in the program, last year becoming the starting center fielder and batting in the middle of the lineup of a Tigers squad that won the Rocky River 2A/3A championship. He was rewarded with honorable mention on the all-conference team, but he felt his strongest season was yet to come, and he prepared to make sure his senior year would be strong enough for college scouts to notice.
Newsome and the Tigers were off to a strong start this spring, until the unthinkable happened: The COVID-19 pandemic struck, and all sports had to be halted.
His senior season was done after just four games, and the chance to impress recruiters was lost. Newsome was devastated.
"It's been real tough," Newsome said. "This was supposed to be my year. I was really looking forward to it. I worked really hard to come into this year. I was planning on going to college to play baseball, and then all this happened, and that kind of just changed my path."
In a recent interview with the Independent Tribune, Newsome talked about what's next for him without baseball and several other topics, including the answer to this important question: "What's mud got to do with it?"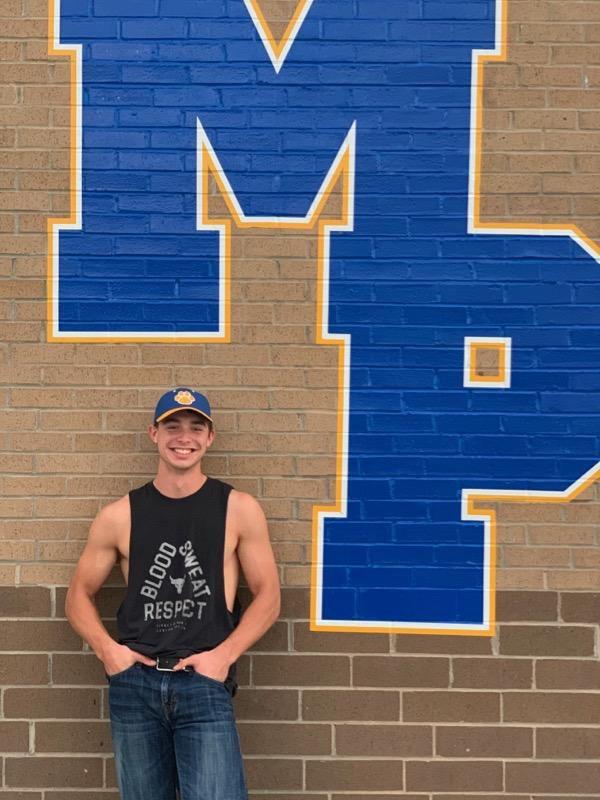 What was your offseason like preparing for your senior season?
I worked as much as I could. Me and my best friend (Matthew Widenhouse), we would hang out after practice and get some extra (batting) cuts. There were certain days we went out there before (batting practice) before games. Any time we were available, I'd take my friend down there and we would go hit.    
Now that you're probably not going to play college baseball, what's next for you?
Right now, I'm thinking about going to Wingate (University) and just kind of focusing on school. I think I want to major in something to do with business finance.
My PawPaw (Bobby McGee) owns his own business, and I kind of want to be in the same field he's in.
What are your interests off the baseball field?
I play basketball and go muddin'.
What do you drive when you go muddin'?
Mainly anything that'll go in the mud. What I mainly use is a truck or a side-by-side, a four-wheeler.
How long have you been going muddin'?
Probably since I was about 6. I like it because, when I'm out there doing that, I don't have to think about my problems. I go out there, and I can hang out with my uncle (Charlie Newsome) and have fun. I get to laugh, and I can just focus on having a good time instead of worrying about school, worrying about a big game. It just takes some of the stress off. It just helps me.
What's your most prized possession?
I have a necklace that has a cross on it, and it's three baseball bats that form the cross. My mom (Ashley Miller) bought it for me during the quarantine.
It means a lot to me because it has a lot to do with faith. I've come so far, and it's my trust and faith in God that's helped me overcome my (leg) accident. It led me back to playing varsity, because at one time, I thought I'd never be able to play again. I honestly thought I was done with sports."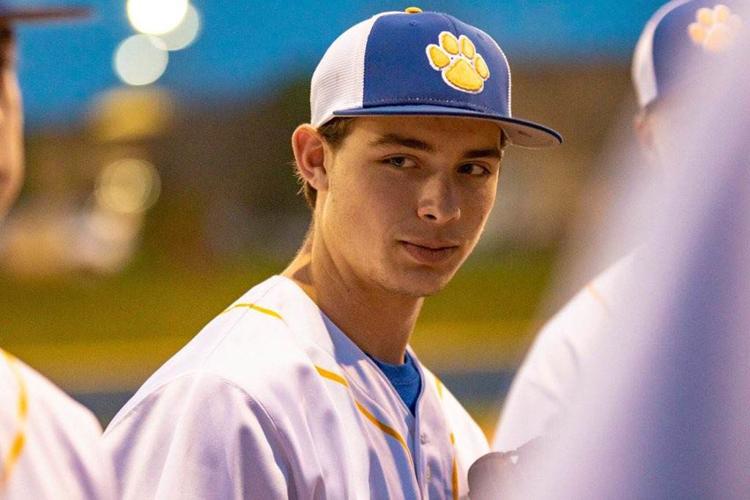 What's your biggest fear?
Roller coasters and water slides. I know, it's weird.
When I was little, my dad (Patrick Newsome) took me to a water park. I went down on this water slide that was broke, so it shot me out a lot faster than it was supposed to, and I went halfway across the pool. I ended up all the way on the other side of the stairs. That kind of freaked me out, so I can't do anything like that anymore.
Do you have any role models?
My mom. With all the stuff she's been through, she's been there for me. I've seen all the stuff she's done for me and the late nights she's taken me to practice and all of her suffering. She's very selfless and was there to put in all the work for me. I would like to be like that some day.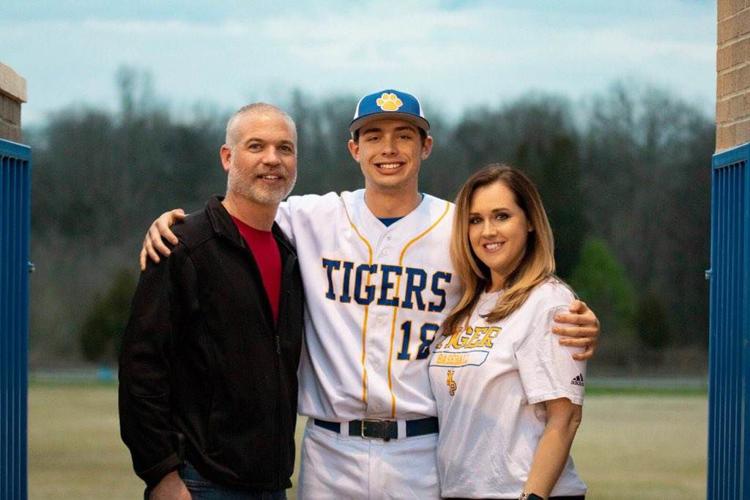 Do you have a baseball role model?
My dad. He pushed me to become better every day, and I wanted to be just as good as he was at baseball.
He played for Central Cabarrus High School. He played right field. He played American Legion for Post 51. He has helped me become the ballplayer I am today. He wore No. 18, and that's why I wore No. 18, too.
If you could have a super power, what would it be?
Super speed. I just think it'd be cool to run fast.
If you could have dinner with three people, past or present, who would they be?
My mom would have to be there. Then it's be (President Donald) Trump and then (country music star) George Strait – I'd like to talk to him about some of them songs.
If you could give advice to 8-year-old Dylan Newsome, what would you tell him?
Not to stress so much. Not to worry about every little thing. That everything will be OK. Just have faith.
Where do you see yourself in 10 years?
I think I see myself having a good job, having a family. I'd be living out in the country. And I'd be close to my mom.