CONCORD – For the second time in five years, the ACC Barnstorming Tour will make a stop in Cabarrus County.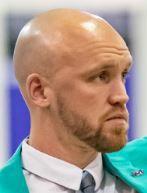 Back in 2016, many of the top seniors from Atlantic Coast Conference men's basketball teams competed against local players at A.L. Brown High School in an event that has been popular for more than four decades in North Carolina.
On Wednesday, April 22, the barnstormers will play a game at Cox Mill, where they'll face off against senior players from virtually every school in Cabarrus County.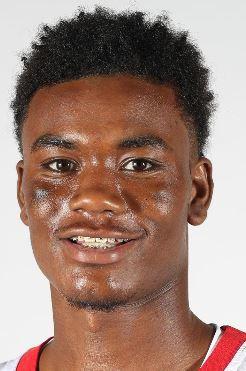 This year's ACC roster will include players such as second-team all-conference pick Markell Johnson (N.C. State) and honorable-mention choice Brandon Childress (Wake Forest). In addition, North Carolina's Brandon Robinson and Duke's Jack White will participate, and many others will be confirmed at a later date.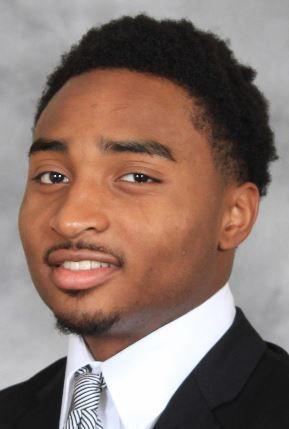 North Carolina legend Phil Ford, who was born in Kannapolis, and former Duke guard Nolan Smith will coach the ACC All-Stars.
Cox Mill boys basketball coach Ty Johnson has known Ford for most of his life. Johnson, who took over the Chargers' program last summer, said he knew Cabarrus County was the ideal venue for the ballyhooed event, so he reached out Ford and event coordinator Pet Sumner about the game returning to the area.
"When I called Pet, I was like, 'We've got the perfect gym for it, we've got the perfect community for it,'" Johnson said Tuesday as he announced that the game would be played at Cox Mill.
"It's a fun environment. It builds the fan base of the community. It's so cool watching all these different schools coming together and pulling for kids from other high schools when they score. It's not like the Central people only support the Central Cabarrus players when they score or only the Cox Mill people cheer when the Cox Mill players score. It's just a huge community bonding event, and that's why we wanted to bring it here."
Having grown up Wilkesboro, Johnson was familiar with the ACC barnstormers traveling across the state playing folks in their hometown gyms. His father, Tommy Johnson, was a successful high school coach and had a longstanding friendship with Ford. As a result, the ACC squad would often come to Wilkes Central High School, where Tommy spent time as head coach, and young Ty would be in awe from his front-row view of the local heroes taking on his college idols.
"I just loved it," Johnson recalled. "Growing up, we always went.
"Phil Ford and my dad are very close. They used to coach with each other and run around with each other. I've known Coach Ford since I was 1 or 2. We go to the ACC Tournament together every year. He's family."
Johnson actually knows much more about the ACC Barnstorming Tour than most; he got to play with the ACC All-Stars in 2015, when former Duke all-conference choice Quinn Cook headlined the team.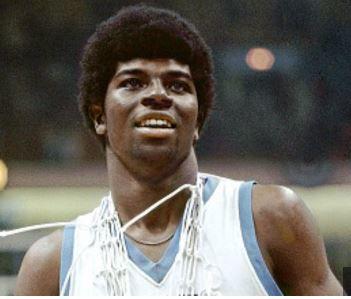 Johnson, who'd wrapped up a strong as a first-team All-American at Warren Wilson College, was invited by Ford to help round out the ACC squad. He said it was two of the best weeks of his life as a player.
Unlike many of the stops throughout the years, the ACC Barnstorming Tour at Cox Mill this year will not feature any local players who aren't in high school. Johnson said limiting the local roster to high school players was important to him, largely because it would create lifelong memories for the teenagers, their families, their schools and the entire community.
While Johnson said he's working to get 12th-graders from each school in Cabarrus County to play, the two seniors on his 2019-20 Cox Mill team – Wesley Poindexter and Bailey Gentile – have already been confirmed and are looking forward to the big game.
"It's just cool, man," Johnson said. "You're going to have all the Cabarrus County teams under one roof, along with the ACC players."
Cox Mill will be the fifth stop on a six-city tour that begins on April 8 for the ACC athletes.
"I think it just brings everybody together, and it's just a fun environment," Johnson said. "I think that's the best thing about it. That's why I loved playing on it, and that's why I wanted to bring it here.
"And we want to keep it in Cabarrus County every year, except maybe rotate it," he added. "But I just want Cabarrus County to have those memories every year."
The 42nd ACC Barnstorming Tour will stop at Cox Mill High School on Wednesday, April 22. Doors open at 6 p.m., and the game tips off at 7:30 p.m.
General admission tickets are $16 in advance and $18 at the door. VIP tickets are $60 and include reserved front-row seating and a post-game reception with the ACC players. VIP ticket holders also are guaranteed at least one autograph from an ACC player or coach.
To purchase tickets, stop by Cox Mil High School, Pippa's Café and Twin Peaks.