CONCORD – The Kannapolis Post 115 baseball players were out of options Saturday night.
Game 2 of their best-of-3 playoff series with High Point Post 87 was upon them, and they were a game in the hole, all because they'd failed to finish what they'd started 24 hours earlier in Thomasville.
It wouldn't be enough to jump out to a healthy lead; they'd done that the night before.
It wouldn't be enough to have good pitching and defense; they'd done that on Friday, too, and they still trailed in this series.
Game 2 would require them to put everything together and sustain it until the job was complete.
And they certainly did that Saturday night.
Post 115 stormed out to a 3-0 lead once again, but this time it amped things up as the game went along with stout pitching, spectacular defense and insurance runs to take a 5-0 victory and force a decisive Game 3 in the Area III Senior American Legion playoffs.
The series finale will be played Sunday night in Thomasville at 7 p.m., and Post 115 was happy to still be alive after letting Game 1 slip away.
"It's big," Kannapolis coach Joe Hubbard said of the victory. "This was 'win-or-go-home' tonight. Last night, we led all the way up to the sixth inning and then gave up a three-spot, and they won it in the bottom of the seventh with a walk-off. We played well, we pitched it well, but tip your hat to (the HiToms) because they did what they had to do to win the game.
"So tonight was a must-win or the season's over with, and the kids came out and responded."
Ryan O'Kelly set the tone from the pitcher's mound, as the Kannapolis lefty retired six of the first seven batters he faced, with all the outs coming via fly balls, two of them fouls. He didn't allow his first hit until the fourth inning, but he had a two-run cushion by then.
"We had to have a great pitching performance, and Superman came out of the closet," Hubbard said with a smile. "He did a great job. "Rhino" came out there, he threw strikes, he pounded the zone, got early contact, and we made plays behind him."
He finished the night with just a single strikeout and hit a batsman, but O'Kelly's composed, complete-game performance was just what Kannapolis needed coming off the late-game outburst it allowed High Point in Game 1.
"I had to make sure my arm was good to go for this game," O'Kelly said. "I knew a lot was on the line. The rest of our season was on the line. I just had to trust what I was throwing and trust the defense behind me, and our bats woke up tonight.
"My curveball started to work later on in the game, and that's what helped me get through seven innings. It was really hot. I sweated through my jersey, but I just had to keep pushing to help my teammates."
And O'Kelly's teammates helped him.
First, assistance came at the plate. Aaron Oakley reached on a single to right field and moved up to second base on a wild pitch. On the very next pitch, with two outs, Bryson Bebber's double sent Oakley home for the first run of the game in the bottom of the first inning.
Kannapolis touched HiToms pitcher Chet Byrd again in the bottom of the second, with Northwest Cabarrus graduate Sam Walker smacking a double down the left-field line. Later, with two out, Andrew Jones had a well-hit, stand-up double to left that bounced to the wall and allowed Walker to jog most of the way home to make it 2-0, Kannapolis.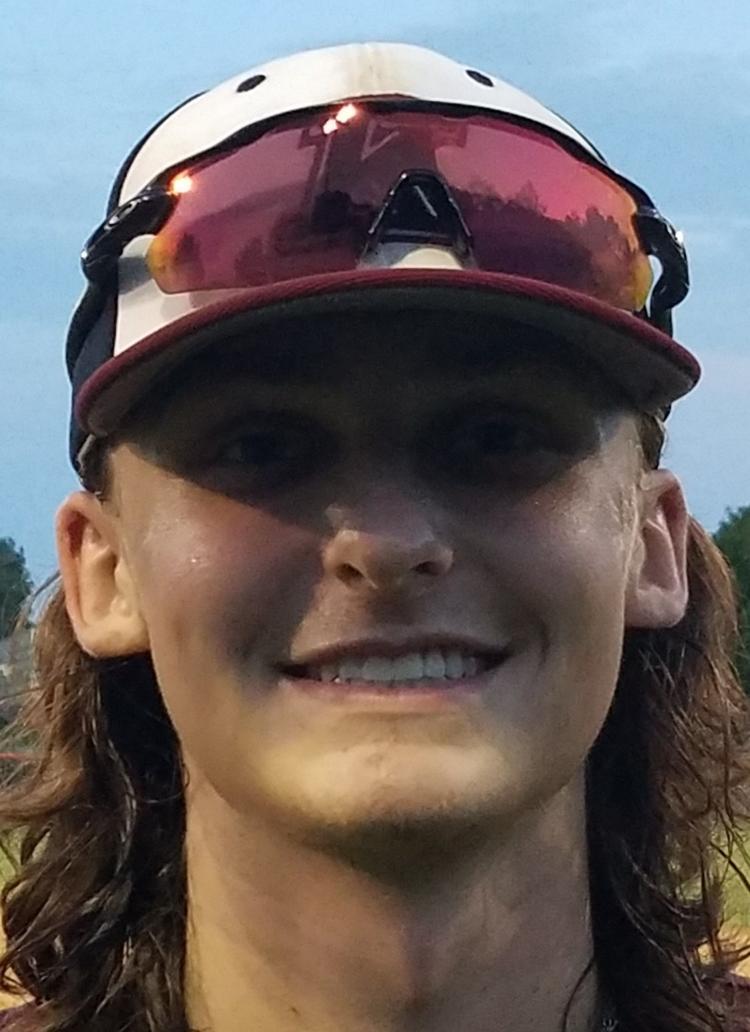 "We knew we had to come out here and play our hearts out, because obviously none of us wanted to go home," Bebber said. "We want to keep playing baseball as long as we can."
Zack Aigner made Post 115's chances of advancing look even better in the fourth inning, when he blasted the only home run of the game, a high shot to left field that made it a 3-0 contest.
"(Byrd) started me with two straight sliders," said Aigner, who was 2-for-3 with a pair of RBIs. "He threw them both for balls, so I knew what was coming next, so I just sat on it, got my foot down and got a pretty good swing on it."
But unlike the night before, Kannapolis added some runs to secure its Game 3 fate.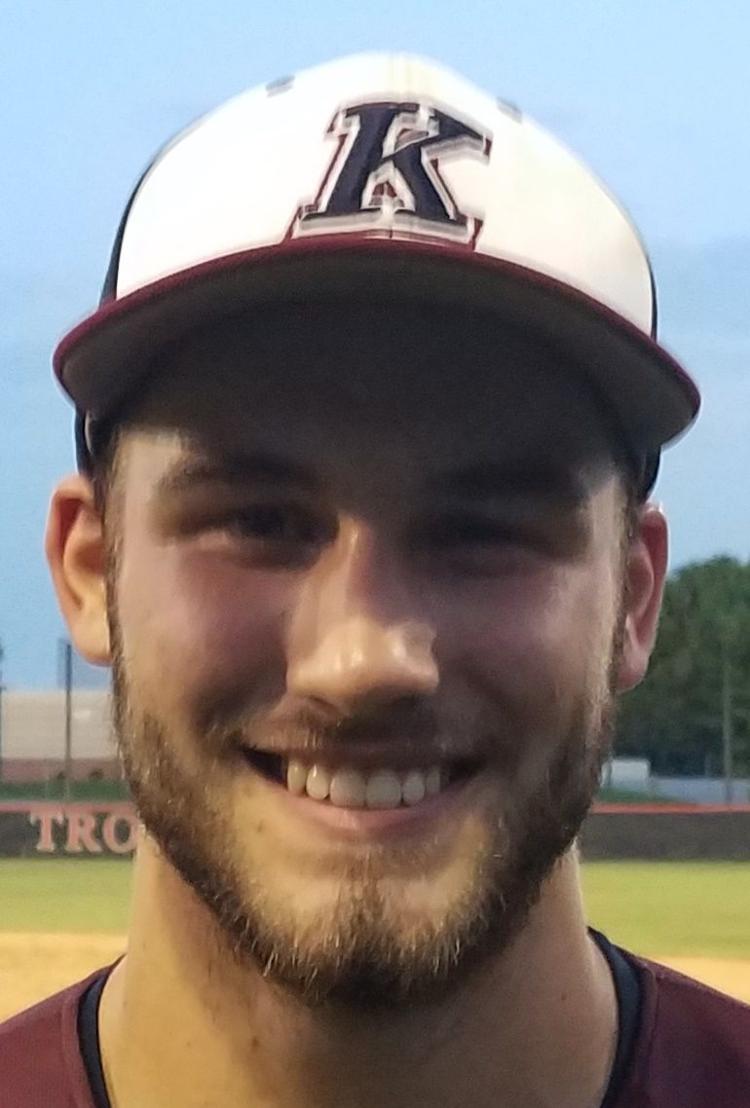 In the fifth inning, heads-up baserunning by Luke Nelson, who started the stanza with a walk, allowed him to speed home on a wild pitch. Later in the fifth, Bebber got to second base on a wild pitch, and Aigner brought him around with an RBI single, prompting High Point to make a pitching change.
Towering HiToms hurler Carson Shetley retired all four of the batters he faced over the next 1 1/3 innings. But by then, Post 115 had a 5-0 advantage, and its defense remained stingy.
Throughout the day, Kannapolis made the extra-effort plays on defense, featuring sprinting catches by Sam Walker at shortstop (over-the-shoulder), Andrew Jones in right field (leaping at the wall) and Bebber at first base (sliding out of bounds).
Kannapolis closed out the game with an impressive defensive play.
High Point was trying to get another rally going in the top of the seventh inning. With one and a runner on first, Avery Cain came to the plate. The HiTom hit a line drive that, for a moment, seemed destined to go into right field. But Oakley snatched the ball for the out and then quickly threw to Bebber at first base, just ahead of High Point's Avery Adams, for a double play and the final out of the game.
"It was another good day of baseball," said Oakley, who was 2-for-3 at the plate. "A lot hung on the line – we could either go home or keep playing, but I felt like we all came out here and fought hard and kept at it. O'Kelly did a great job on the mound, and we supported him with hits, and then we made the plays we needed to make.
"It's a new season," Oakley added, "so you play how you have to play, and just turn it up."
Bebber agreed. The must-win games for Post 115 are not over. On Sunday, they Kannapolis players still won't have any option but to be at their best against High Point.
"We're still hungry," Bebber said. "We've still got to finish the job; it's not done yet. We've just got to go out there and play even better than we did tonight."
High Point   000  000 0 – 0 7 0
Kannapolis  110  120 x – 5 8 0
High Point hits – Chet Sikes (2), Avery Adams (2), Luke Pritchett, Carson Shetley, Avery Cain
Kannapolis hits – Aaron Oakley (2), Zack Aigner (2), Bryson Bebber, Sam Walker, Austin Dayvault, Andrew Jones
Kannapolis RBIs – Aigner (2), Jones
WP: Ryan O'Kelly (7 IP, 7 H, 0 R, 1 BB, 1 HBP, 1 K)
LP: Gavyn Byrd (4.2 IP, 8 H, 5 R, 1 BB, 4 K)