CHARLOTTE – Today is the first day of what should be an exciting weekend for the 2019 NTK NHRA Carolina Nationals at Concord's zMAX Dragway.
The event is the third round and halfway point of the NHRA's Countdown to the Championship, and today will include qualifying for all four categories: Top Fuel, Funny Car, Pro Stock and Pro Stock Motorcycle.
Shawn Langdon and J.R. Todd are both drivers in the Funny Car category, and both have seen plenty of success in the NHRA.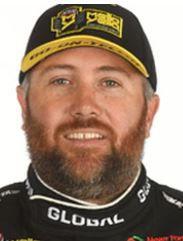 Langdon, has won at Concord in both the Funny Car (April) and the Top Fuel dragster. In fact, his first Funny Car win was at zMAX. Langdon has already won a championship on the dragster side; he earned that honor in 2013.
He was able to gain his first playoff win in the Funny Car just two weekends ago in St. Louis. That win got him to this weekend's semifinals, his fourth appearance, and was part of a tough transition that started back in 2017.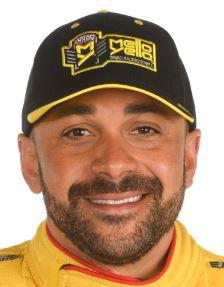 Todd and Langdon met with reporters Thursday during a luncheon at NASCAR driver Jimmie Johnson's restaurant, Southbound, in Uptown Charlotte. They spoke with the Independent Tribune about how they view zMAX Dragway's famed four-wide setup and what conditions can lead to better racing for drivers entering the weekend.
"I felt like when I changed over to Funny Car, I had to learn it all over," Langdon said. "Driving dragsters my whole life, it was completely different. So I feel like the last two years I've just had to relearn everything."
Todd won two races in 2017, making it to the fifth Countdown to the Championship of his career. In 2018, he won a career-best six Funny Car races to become the first African American to win a Funny Car championship.
So neither driver is new to winning.
Concord's zMAX Dragway is the world's only four-lane concrete drag strip. A break from the traditional two lanes, one would think that would add to some race-day confusion, and it does. But not for who you might think.
As far as drivers go, once they're in the car, not much can distract them from the goal of trying to cross the finish line first.
"It's really not that big of a deal for us; it's more for the crew chiefs," Langdon said. "If they've got to deal with new people who don't know the routine or system for a four-lane, it's a mess for them."
Out of 44 dragstrips across the country, 29 of them have asphalt as the main surface, with only 15 as concrete. Concord's zMAX is one of those 15.
The concrete surface, though, is the preferred surface among these two champions.
"This weekend won't be that hot, so that means the track will be cool, and that'll help the tires grip better," said Todd. "When it's hot, the tires don't grip the tracks as well. (zMAX) is all concrete, so that's nice. Some tracks have asphalt and you go onto concrete, so that's a challenge for the crew chiefs."
Both drivers agreed that the concrete is a nice addition to the overall driver experience.
"That's one thing that's good about Charlotte -- good facility, good track. All concrete, it's nice," Langdon said.
So this weekend, with the relatively cooler temperatures and the concrete surface of the track, drivers and fans can prepare for a fast race as the drivers attempt to stay on course for the championship.
Look for last year's champion and the man who won in Charlotte in April to make some noise this weekend.