CONCORD – Cabarrus County will be well represented at the upcoming N.C. High School Athletic Association swimming championships.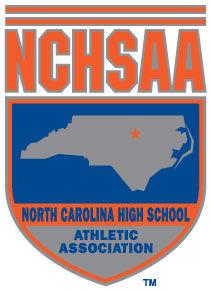 All because a bevy of local athletes performed well last week in regional competitions.
A total of 52 athletes from schools in the county will be participating in state meets this weekend at Cary's Triangle Aquatic Center, including four who will arrive with regional titles en tow.
Concord High School's Matthew Lucky won the boys 3A West Regional 100-yard breaststroke championship last week with a time of 59.93 seconds. He was the only swimmer in the event to finish with a time below one minute.
At the 1A/2A West Regional meet, Huntersville Christ the King produced three champions.
Timothy Connery won both the boys 100 freestyle (45.29 seconds) and the 100 breaststroke (55.68).
Catherine Walsh took gold in the girls 200 individual medley with a time of 2 minutes, 19.01 seconds, and Tatum Lorch claimed first place in the girls 1-meter diving competition with a score of 299.80.
In the regional team scores, among 3A West girls, Cox Mill was fifth. The boys 3A team standings featured Concord in fifth place, with Northwest Cabarrus sixth and Cox Mill seventh.
The Christ the King girls took second place at the 1A/2A meet, while the Christ the King boys were third.
The 1A/2A state meet began on Thursday, while 4A meets starts Friday and the 3A meet on Saturday.
Below is a list of swimmers from Cabarrus County who qualified for the state competitions along with their events:
Lane Bradshaw (Northwest Cabarrus): 100 Freestyle, 200 IM, 200 Medley Relay, 400 Freestyle Relay
Robert Connelly (Jay M. Robinson): 200 Freestyle Relay
Eli DeCubellis (Concord): 200 Freestyle Relay
Christopher Forsey (Jay M. Robinson): 100 Backstroke, 200 Freestyle Relay
Henry Gribble (Northwest Cabarrus): 200 Freestyle, 500 Freestyle, 200 Medley Relay, 400 Freestyle Relay
Alex Hocutt (Cox Mill): 200 Medley Relay
Ian Holt (Central Cabarrus): 100 Backstroke, 500 Freestyle
Patrick Kelly (Cox Mill): 400 Freestyle Relay
Garrett Kilmurry (Cox Mill): 200 Medley Relay, 400 Freestyle Relay
Atharva Kripak (Cox Mill): 200 Medley Relay, 400 Freestyle Relay
Andrew Lucky (Concord): 100 Backstroke, 200 Medley Relay
Matthew Lucky (Concord): 100 Breaststroke, 200 IM, 200 Medley Relay
Jackson Moon (Concord): 50 Freestyle, 100 Freestyle, 200 Freestyle Relay, 200 Medley Relay
Jack Nelson (Jay M. Robinson): 200 Freestyle Relay
Graham Powers (Northwest Cabarrus): 200 Medley Relay, 400 Freestyle Relay
Nick Price (Cox Mill): 100 Breaststroke, 400 Freestyle Relay
Harrison Ranier (Northwest Cabarrus): 100 Butterfly, 500 Freestyle, 200 Medley Relay, 400 Freestyle Relay
Nate Scardina (Concord): 200 Freestyle Relay
T.J. Spokas (Jay M. Robinson): 200 Freestyle Relay
Bhargav Vadapalli (Cox Mill): 200 Medley Relay
Ben Vincent (Concord): 100 Breaststroke, 200 Freestyle Relay, 200 Medley Relay
Caroline Burchfield (Concord): 200 Freestyle Relay
Sarah Campbell (Cox Mill): 1-Meter Diving
Katie Creel (Cox Mill): 200 Freestyle Relay, 400 Freestyle Relay
Caroline Eggers (Central Cabarrus): 200 Medley Relay, 400 Freestyle Relay
Ellie Ferguson (Cox Mill): 200 Medley Relay, 400 Freestyle Relay
Isabella Gaskey (Central Cabarrus): 100 Breaststroke, 200 Medley Relay, 400 Freestyle Relay
Cayla Greer (Cox Mill): 400 Freestyle Relay
Allyson Hallbach (Concord): 200 Freestyle Relay
Caitlin Horn (Cox Mill): 50 Freestyle, 100 Freestyle, 200 Freestyle Relay, 200 Medley Relay
Amanda Losey (Central Cabarrus): 200 Medley Relay, 400 Freestyle Relay
Christina Lotfy (Concord): 200 Freestyle Relay
Gabriela Moreira (Cox Mill): 400 Freestyle Relay
McKenzie Peurifoy (Concord): 200 Freestyle Relay
Alivia Price (Cox Mill): 100 Backstroke, 200 Freestyle Relay, 200 Medley Relay
Addie Rogers (Cox Mill): 200 Freestyle Relay, 200 Medley Relay
Emma Seymour (Cox Mill): 200 Medley Relay, 400 Freestyle Relay
Timothy Connery (Christ the King): 100 Breaststroke, 100 Freestyle, 200 Medley Relay, 400 Freestyle Relay
Wojtek Lachowski (Christ the King): 200 Freestyle Relay, 400 Freestyle Relay
Daniel Latorre (Christ the King): 200 Freestyle Relay
Tommy McNamee (Christ the King): 200 Freestyle Relay, 200 Medley Relay
John Mosher (Christ the King): 200 Freestyle Relay
Ian Woodworth (Christ the King): 200 Medley Relay, 400 Freestyle Relay
Matthew Zagar (Christ the King): 100 Butterfly, 200 IM, 200 Medley Relay, 400 Freestyle Relay
Shaelee Burgess (Christ the King): 200 Freestyle Relay
Annie Donahue (Christ the King): 100 Backstroke, 200 Freestyle Relay, 200 Medley Relay
Sophie Filiault (Christ the King): 100 Backstroke, 200 Freestyle Relay
Jordan Lamoreux (Christ the King): 200 Freestyle, 200 Medley Relay, 500 Freestyle, 400 Freestyle Relay
Tatum Lorch (Christ the King): 1-Meter Diving
Kaylee Mosher (Christ the King): 100 Butterfly, 500 Freestyle, 200 Freestyle Relay, 400 Freestyle Relay
Maranda Patterson (Christ the King): 100 Breaststroke, 200 IM, 200 Medley Relay, 400 Freestyle Relay
Catherine Walsh (Christ the King): 100 Backstroke, 200 IM, 200 Medley Relay, 400 Freestyle Relay