MOUNT PLEASANT – A tough loss takes as much out of a team as anything can. Losing by a few points, especially late in games hurts more than anything.
The Tigers (2-7 overall, 0-2 Rocky River 2A Conference) clearly had a tough one last Friday, losing by way of a 39-yard field goal at Forest Hills with just second remaining. So they know the feeling.
"It's like four or five plays that have gone really wrong for us," Mount Pleasant coach Mike Johns said of what has hurt his team over the last few weeks.
Mount Pleasant has lost four consecutive games.
The Tigers had trouble distributing the ball last week, relying almost exclusively on junior running back Dalton Miller, who gained 241 of the team's 303 yards.
They understand that have to be more effective across the offensive spectrum if they are to find themselves in playoff position in two weeks.
"We've got to have balance," Johns said. "We've played hard; that's not the problem. We just have to cut the big mistakes."
This week, the Tigers worked on speeding things up and making practice more game-like with tempo -- something that could translate to sustaining efforts like their 20-point first half a week ago.
"We've vamped up the tempo at practice, trying to get more reps," Johns said on the switched tempo of this week's preparation. "We've had two really good practices.
This week, the opponent is Rocky River newcomer Montgomery Central (3-6, 1-2), a school that opened in August. And with Montgomery Central a game ahead in the conference battle, a win for the Tigers would put them in second place with a week to go.
KANNAPOLIS - Jay M. Robinson travels to Kannapolis Memorial Stadium to face the Wonders tonight.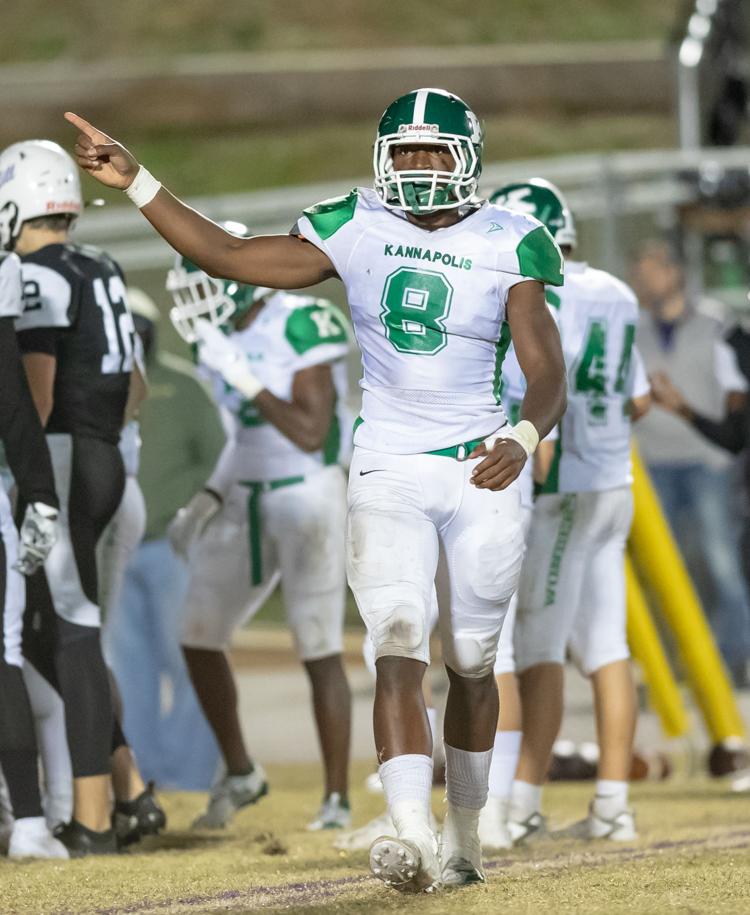 The Wonders (5-3 overall, 1-2 South Piedmont 3A Conference) are trying to gain as good a playoff seeding as they can, so they're not overlooking. But some people might call these last two games – A.L. Brown faces Concord in the "Battle for the Bell" next week -- "trap games."
"Even though their record isn't great, they've played well," Wonders coach Mike Newsome said of the Bulldogs. "They've played a really tough schedule."
He's not wrong. The Bulldogs are 1-8, 0-3 SPC, but those losses have come to two undefeated programs, two teams fighting for a conference championship, three others with winning records and Concord.
Concord has the same overall record as the Bulldogs (1-8). The only difference is that win has the Spiders at 1-2 in SPC play, while Jay M. Robinson is winless in league play.
"They're very athletic, they have a good defense," said Newsome of the Bulldogs. "They can do some things on the offensive side, too. They've scored more points on Northwest Cabarrus (35) than anyone else has."
The Wonders have to face that Jay M. Robinson team tonight and play well to get another win before they turn their attention to the Spiders for the season finale and bell game. The Spiders, of course won't be making it easy on the Wonders, who with two weeks left are trying to find a high seed and at least one home game for the playoffs.
"In order to have any decent seeding, we've got to win out," said Newsome, whose team is tied for fourth in the SPC with Concord.