CONCORD – Cannon School football – and, as a result, the Cabarrus Warriors program – has a new leader.
On Tuesday, Cannon officials announced the hiring of Jamie Bolton as the new director of Cannon's football program and head coach of the Cabarrus Warriors, a cooperative team made up of players from Cannon and cfa Academy.
Last year was the first season in a three-year agreement between the two schools to combine the football programs and play under the name Cabarrus Warriors.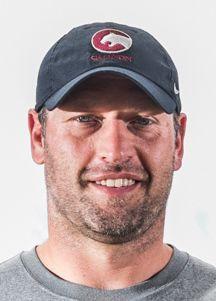 Bolton replaces Brad Hoover, the former Carolina Panthers fullback, who retired from coaching in January. Hoover coached Cannon for four seasons before leading the Cabarrus Warriors last year.
Bolton comes to Cannon from York Comprehensive High School in South Carolina. According to a Cannon news release, he has 12 years' experience as an offensive assistant and offensive coordinator.
"Jamie appealed to our athletes and parents because of his high character and his culture-based vision for our football program," said Russ Campbell, Cannon's interim athletics director, according to the news release. "The success Jamie has demonstrated as an offensive coordinator in South Carolina, along with his plan to reinvigorate our program from the ground up made him a great fit."
Last season, the Cabarrus Warriors finished with a 2-8 record, including an 0-3 mark in the Piedmont Athletic Conference of the N.C. Independent Schools Athletic Association.
In the Cannon news release, Bolton said, "I am grateful for the opportunity to lead Cannon's football program into the future. From the moment I stepped on campus, I understood that Cannon was truly committed to excellence, and I cannot wait to instill that same mission into our football program."
During his four seasons leading Cannon, Hoover posted a record of 25-22. Hoover's tenure included a pair of deep playoff runs, most notably trips to the state semifinals in 2016 and 2017.
When he retired earlier this year, Hoover released a statement to the Cannon community that read, "This has been a decision I have been contemplating this offseason and a decision I have not taken lightly. My decision to leave coaching altogether is something that I have been struggling with on a daily basis, but this is also a decision I feel I need to make at this point in my life for myself and my family. I began my coaching career to make a difference in young men and to teach life lessons through the platform of football. Along the way, relationships were formed by building common bonds for the game and camaraderie together as a team. Those moments are memories I will always be thankful for and cherish."