INDIAN TRAIL – Cream of Cabarrus No. 2 Hickory Ridge won a thrilling Southwestern 4A Conference football game, 51-48, Friday against Porter Ridge.
The victory gave the Ragin' Bulls sole possession of third place in the grueling league and put them in position for good playoff seeding.
The Bulls (8-3 overall, 5-2 SW4A) never trailed, but after the Pirates closed a 20-point first-quarter gap, the game remained within a few scores the rest of the night.
"Great win four our kids," said Bulls coach Jupiter Wilson. "They've been battling all year. Porter Ridge is a really good team."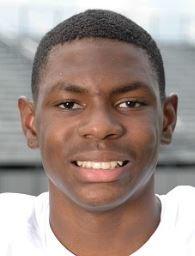 Hickory Ridge had the offense working early, scoring three times before the first period ended.
Fewer than two minutes into the game, the Bulls blocked a punt and scored on their first offensive play, a 26-yard pass from senior quarterback Kobe Clifton to senior receiver Malik Tobias.
They followed that by capitalizing on a turnover, when linebacker Charlie Blazi picked up a fumbled punt snap and carried it 40 yards to the end zone. The Bulls missed the extra point, making it 13-0 with about eight minutes remaining in the quarter.
The Bulls scored their third touchdown of the quarter just a minute later when junior running back Mookie McWilliams ran for 32 yards, making it 20-0.
The Pirates stormed back with a big second quarter, but a 68-yard touchdown run by Nolan Carey Jr. gave the Bulls at 27-20 lead at halftime.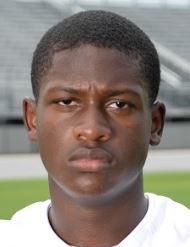 In the third quarter, the Bulls picked up right where they left off in the first quarter.
They opened the half with another Carey touchdown, this time by way of a 56-yard pass reception from Clifton. Riley Stubbs added a field goal, and the lead extended to 37-20 with a minute left in the third.
A couple of Pirate scores brought it back to 37-34 before Hickory Ridge's Ick Cirino ran in from 4 yards to make it 44-34 with only five minutes left.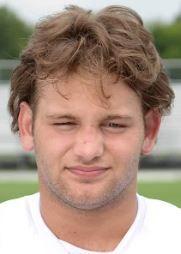 "(Porter Ridge) got in a power set, and it got to us," Wilson said of the Pirates' rally. "That, and in the second half, they kind of wore us down a little."
The last Hickory Ridge score of the night came off a Clifton pass to Derrick Brinton II for 89 yards. That score made it 51-41 with 4:30 left, and a Porter Ridge score a few minutes later made it 51-48 and ended all scoring.
After the big win, the Bulls awaited their playoff seeding from the N.C. High School Athletic Association.
"We feel real, real good," Wilson said. "I think we have as good a chance as anyone in small 4A. So we'll get to work when we find out who we're facing."