HARRISBURG – One of the Southwestern 4A Conference's best girls basketball teams came to town Tuesday night, and it certainly looked the part.
The Myers Park Mustangs controlled the backboards, were effective in transition and applied agitating defense during their 59-44 victory over homestanding Hickory Ridge.
Myers Park's record is 14-7 overall but climbed to 10-1 to help it stay in the top spot in the SW4A standings with Butler.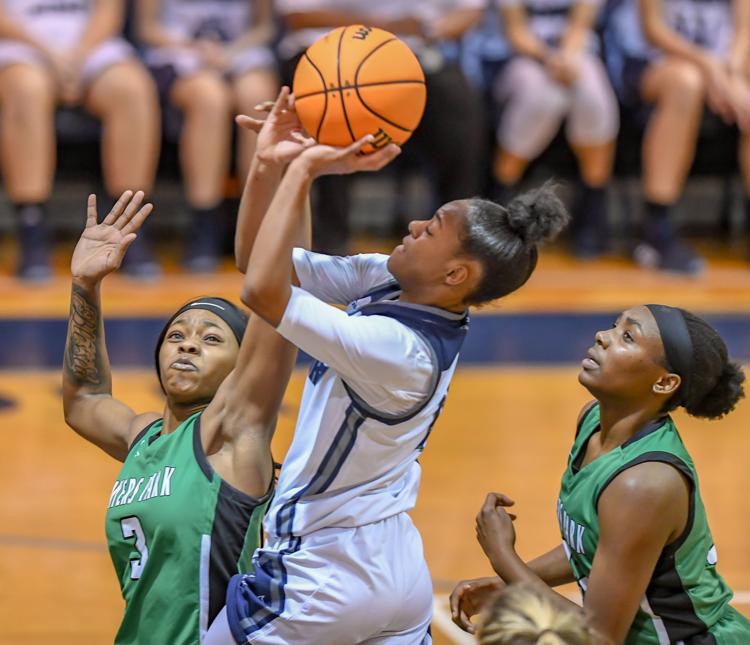 After seeing a three-game winning streak come to an end, Hickory Ridge dipped to 11-10 overall and 6-5 in the league, where it occupies fourth place among eight teams. The Cream of Cabarrus fourth-ranked Bulls were led by junior guard Kennedy Calhoun's 18 points, four assists, four steals and four rebounds.
It was the Mustangs' second victory over the Bulls this season, having beaten Hickory Ridge 58-35 in Charlotte about a month ago.
Bulls coach Tolonda Simmons knew what her team would need to do to have success against the talented Mustangs, and it started with playing with toughness and focusing on the game's fundamentals. But Myers Park was the aggressor from the outset and put the Ragin' Bulls in an early hole, mostly by grabbing rebounds and beating them to loose balls.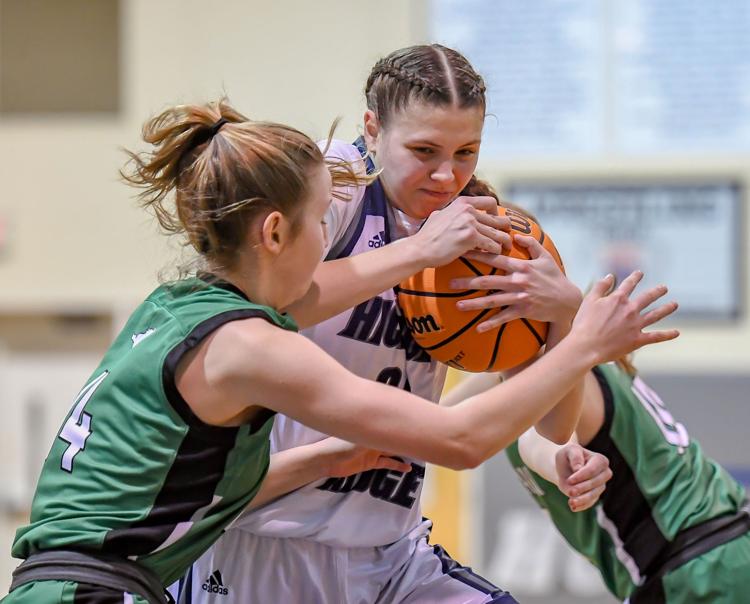 When the Mustangs were on defense, that often translated into fastbreak points.
The Bulls managed to stay within striking distance early on, despite Myers Park's prowess in the aforementioned areas. But after eight minutes, Myers Park led the Bulls, 15-8, and the lead only grew from there.
"We just didn't box out," Simmons said. "Boxing out was a big key, and we knew that coming in. We just didn't do a good job boxing out, and we gave up too many uncontested transition baskets.
"I felt like we were ready in the beginning, and then halfway through the first quarter, we kind of lost our way and gave up some easy buckets. (Myers Park) hit probably two jump shots that we didn't get out on, and that took a little bit of air out of us."
The Mustangs extended their lead to 12 points, 29-17, by halftime. They later boosted it even more in the third period, as Myers Park players frequently got to the basket for easy layups, and held a 42-26 advantage to start the final stanza.
The Ragin' Bulls had their best offensive showing in the fourth quarter, when they produced 18 points. But they still had trouble harnessing Myers Park and ultimately saw their winning streak halted.
"I kind of challenged them," Simmons said of her players. "I called two timeouts in the first half and tried to get us back on track, and we did right before the half. We made a decent run (in the fourth quarter) and kept it within reach. We've just got to have a couple more pieces step up."
The young Bulls' 10 losses this season are the most the program has had since dropping 11 games in the 2013-14 campaign, which was Simmons' first year at the helm.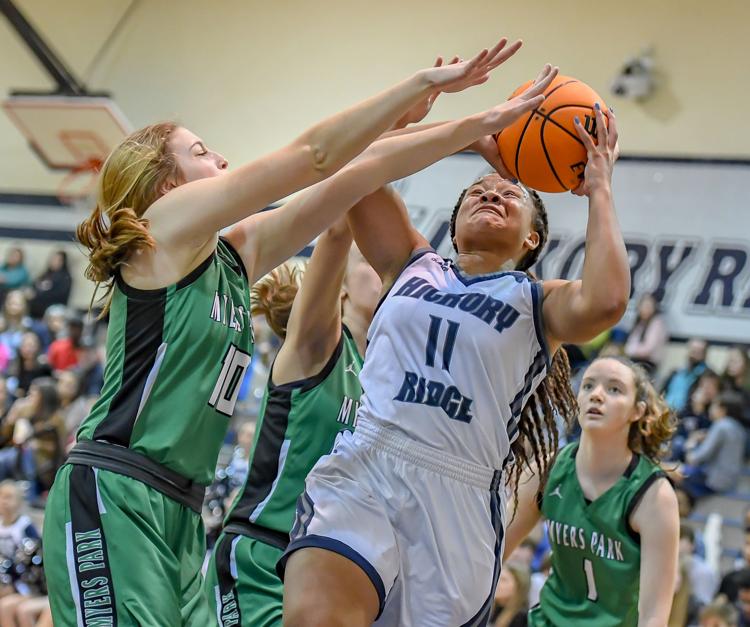 They still have a good chance to make the state playoffs, and their coach said they'll need to put Tuesday's loss in the rearview mirror so they can focus on finishing out the regular season on a high note.
But it's not like the competition gets any easier for the Bulls right away. Up next is a Friday home matchup with Butler, last year's conference champion and the only SW4A team to defeat Myers Park this season.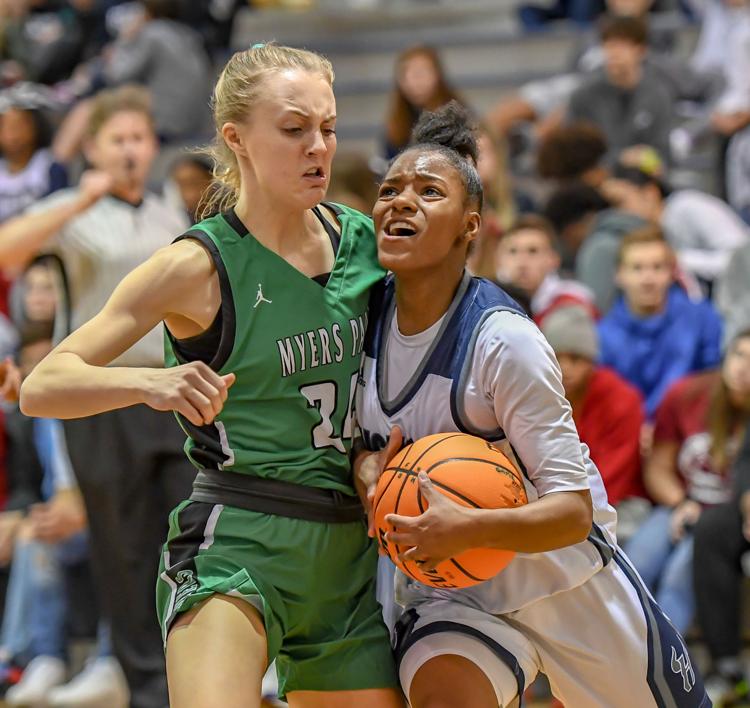 "We have to put this behind us," Simmons said. "We've got Butler coming in here, and it's going to be another physical night. We've just got fight hard and do the little things, be a little smarter.
"There were positives (from Tuesday's loss), but we only played well in spurts. We have to work on being more consistent."
Myers Park                15     14     13     17 – 59
Hickory Ridge             8       9       9     18 – 44
MYERS PARK -- Taylor Henderson 15, Mia Xerras 11, Naya Clamp 14, Wimpel 5, Nelson 8, Woollen 4, Sule 2
HICKORY RIDGE – Kennedy Calhoun 18, Burnett 2, Lampe 3, Fearne 8, Lewis 4, Walters 5, Henry 4