CONCORD – Jay M. Robinson's new girls basketball leader doesn't have much experience as a high school head coach, but she clearly knows a whole lot about the sport.
On Thursday evening, Jay M. Robinson athletics director Wes Harrington announced that former WNBA player Alexis Hornbuckle will be the Bulldogs' new girls basketball coach.
Hornbuckle takes over for Ronald Reynolds, who coached the Bulldogs for two seasons. Jay M. Robinson won a share of the South Piedmont 3A Conference title and advanced to the second round of the state playoffs two years ago but finished just 2-22 last season after the departure of several key players.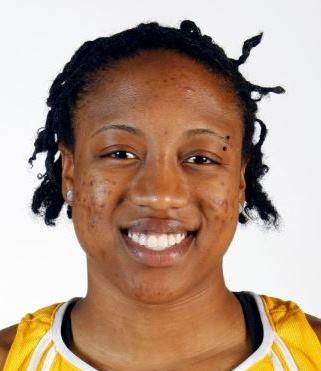 Hornbuckle arrives at Jay M. Robinson after an extensive career in Europe and in the WNBA. She also played college basketball under one of the most successful coaches of all time, the late Pat Summitt at the University of Tennessee.
Hornbuckle has been training basketball players in the Charlotte area in recent years, and lists herself as the director for LKN1 Girls Basketball on her Twitter page.
"We are very excited to have Coach Hornbuckle as our next women's basketball coach," Harrington said. "Her enthusiasm, passion and knowledge of the women's game will be an asset to our program. We are looking forward to having her on staff coaching and developing the young ladies at Jay M. Robinson High School."
Hornbuckle is a native of Charleston, West Virginia, where she earned All-American honors before heading to Tennessee. With the Lady Vols, she teamed with star Candace Parker and won two national championships and was a first-team All-SEC choice in 2007.
Later in 2007, Hornbuckle played for Team USA in the Pan American Games in Brazil, helping the squad win a gold medal.
After graduating from Tennessee in 2008, Hornbuckle was the fourth overall pick in the WNBA draft by the Detroit Shock, which later moved to Tulsa, Oklahoma. Hornbuckle helped the Shock win the WNBA title and also played in the league for the Minnesota Lynx and the Phoenix Mercury.
Hornbuckle still holds the Tennessee record for career steals.