CONCORD – The Cox Mill girls basketball team held double-digit leads for most of the night and wound up taking a 60-54 victory Jay M. Robinson Tuesday night.
The Chargers, ranked fifth in the Independent Tribune's Cream of Cabarrus poll, improved their record to 13-8 overall and 6-1 in the South Piedmont 3A Conference, which is second in the league standings.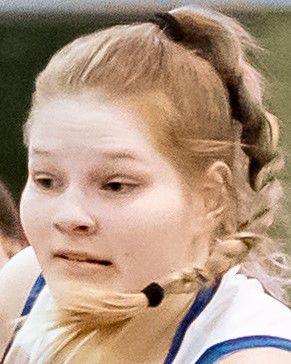 Junior forward Addison Sedergren led Cox Mill with 11 points, and senior Nya Tillery added 10 points. The Chargers led 36-24 at halftime and maintained the 12-point advantage heading into the fourth quarter.
In the last period, Jay M. Robinson erupted for 22 points, but the Chargers still went home with a six-point victory.
Junior point guard Keyona Farris paced Jay M. Robinson with a game-high 20 points, and Nasya Walker added 10.
The Bulldogs' record fell to 2-17, including a 1-6 mark in the SPC.
The Chargers play at Concord Friday night, while Jay M. Robinson plays host to No. 6 Northwest Cabarrus.
Cox Mill            22     14     8       16 – 60
JM Robinson   13     11     8       22 – 54
COX MILL – Addison Sedergren  11, Nya Tillery 10,  Holmes 9, Gallegos 9, Barnes 3, Hines 7, Lewis 2, Perry 9,
JAY M. ROBINSON -- Keyona Farris 20, Nasya Walker 10, Skylar Burgess 11, Miles 9, Cox 3