CHARLOTTE – Two down, one more to go.
That's how cfa Academy Eagles girls basketball coach Bill Middlebrooks described his team's 65-23 win over the Gaston Day Spartans on Saturday night at Hickory Grove Baptist Christian School.
After wrapping up a regular-season Metrolina Athletic Conference championship, the Eagles won their fourth straight league tournament championship on Saturday. But their focus immediately shifted to the N.C. Independent Schools Athletic Association playoffs, which begin next week.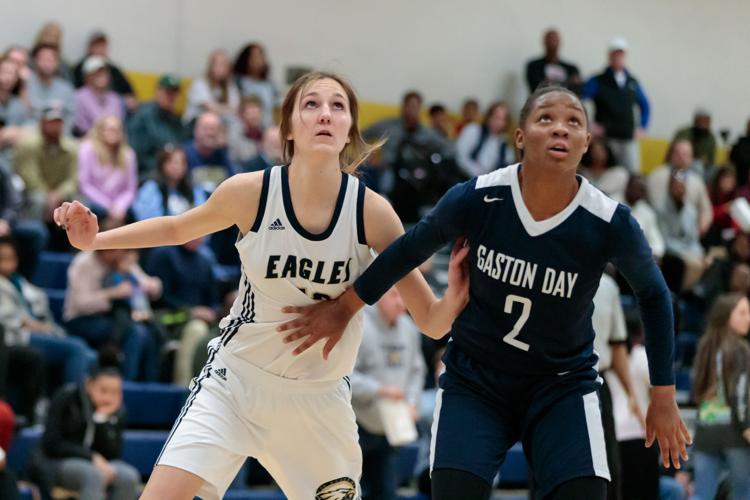 "It feels really good (to win the tournament)," said Reagan Dickens, who recorded seven points and 10 rebounds. "It's been a long journey, and we have way more work toward getting a state ring."
Jael Hall, who scored a team-high 20 points, echoed similar sentiments.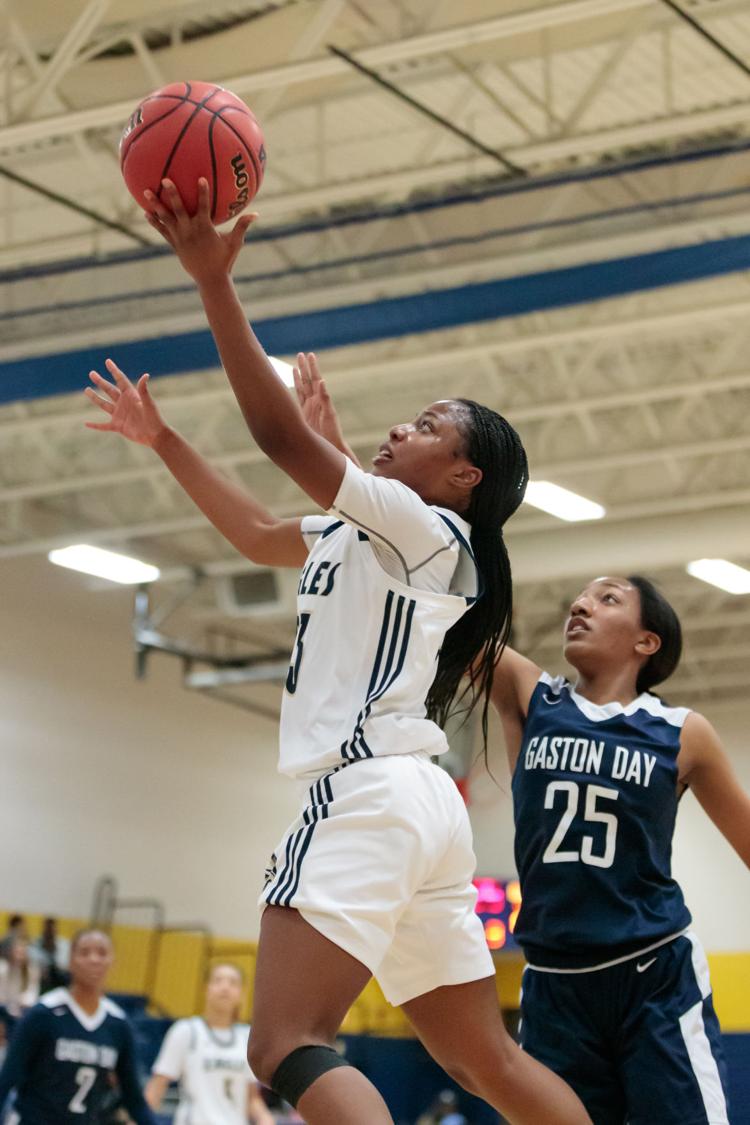 "We're excited," Hall said. "We're hyped, but we know we have a lot more to give and a lot more left to accomplish."
Hall opened the game draining a 3-pointer, and the team pressed Gaston Day into oblivion.  Zykia Benjamin forced a steal and passed it to Triniti Lockhart for a layup. Next possession, the Eagles forced a turnover, and Hall scored on the other end.
Benjamin created another steal that led to one point, and Dickens stole a pass that turned into another Hall 3-pointer to start the game 12-0. The Spartans didn't score their first basket until the 3:21 mark of the first quarter.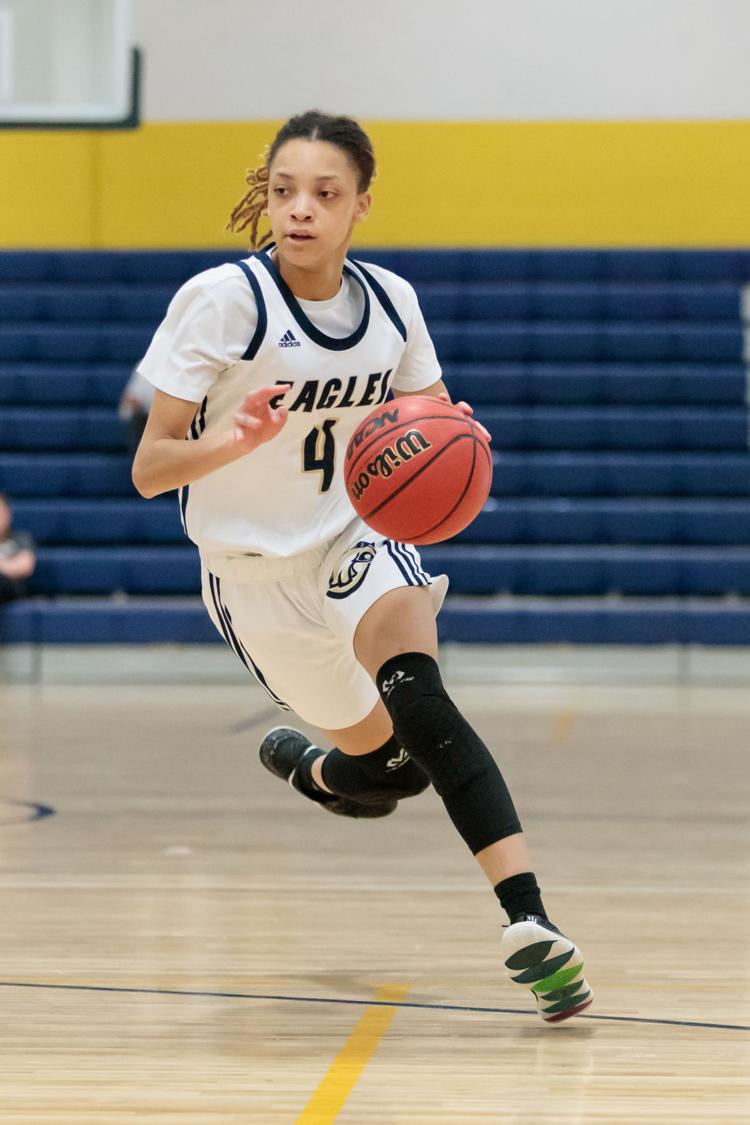 "The girls really truly wanted it," Middlebrooks said. "When we came out of the locker room, they were focused. Defensively, they were aggressive, and that turned into offense for us."
In the second quarter, Dickens scored back-to-back layups, including a beautiful half-court assist from Benjamin, to push the lead to 23-7. Hall added four points that quarter as well, and the Eagles had a 33-15 lead going into halftime.
"We played great together as a whole," said Hall. "We knew on defense that's where it all starts, and that's how we get our offense rolling, and we'll need to carry that into state."
The cfa Academy defense continued to work its magic in the third quarter, holding the Spartans to only five points. Offensively, the Eagles scored on their first four possessions, including a slick steal and score by Benjamin to take a 41-17 lead, and they never looked back.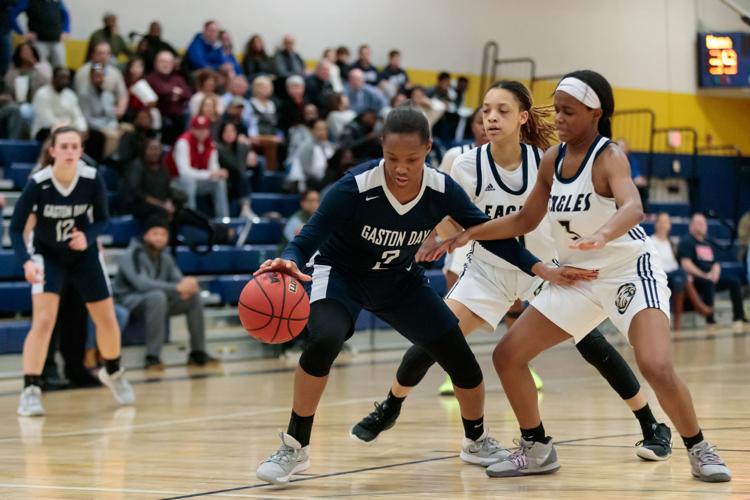 And now, cfa Academy is focused and ready for the big prize. After completing a 25-6 season, the Eagles acknowledged the state playoffs won't come as easily as the regular season.
"It feels like we were going to have to work a lot harder than we did in the conference," said Benjamin. "It's new people, new teams, and they're tough. We are going to have to play hard and get tough because these teams we're going to face are going to be as tough as us."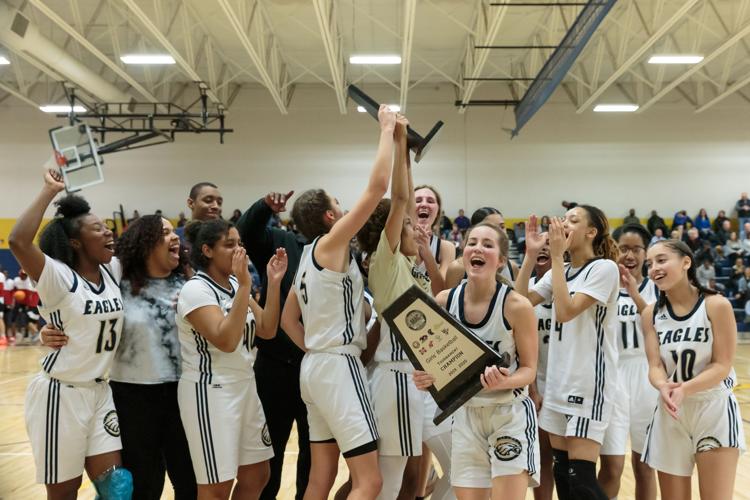 Northside Christian                  7          8      5      3 -- 23
cfa Academy                   18        15     20     12 -- 65
NORTHSIDE CHRISTIAN -- Zaria Clark 10, Portia Shouse 4, Katherine Heilig 3, Trisha Andres 4, Janiah Shuler 2
CFA ACADEMY – Jael Hall 20, Zykia Benjamin 14, Kaylan Daniels 11,  Dickens 7, Lockhart 5, Bailey Stinson 2, Crawford 2, Lohse 2, Lexander 2