CONCORD – The Central Cabarrus girls basketball team went back-to-back this winter.
And as a result, so did their coach.
Vikings head man Brandon Blalock was named the South Piedmont 3A Conference Girls Basketball Coach of the Year after leading Central Cabarrus to its second consecutive league championship.
Blalock's selection was part of a major haul of the SPC's postseason awards for the Vikings, as they had a league-best four players named to the all-conference team, including senior point guard Ja-el' Miller being chosen as the 2019-20 SPC Player of the Year.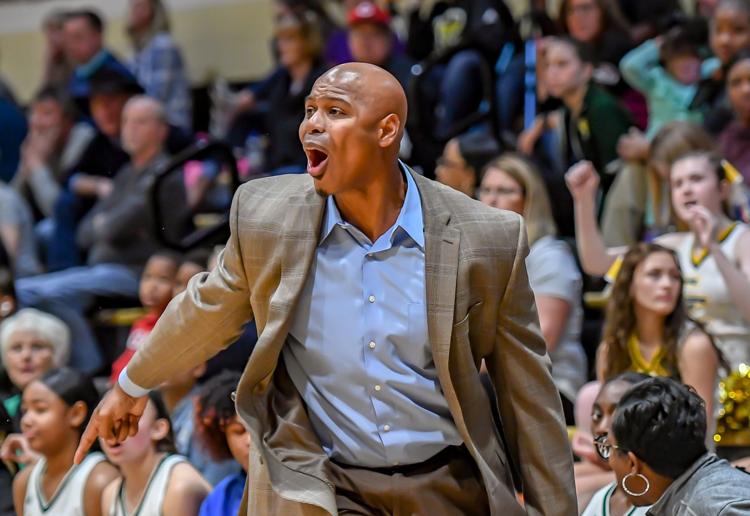 Miller led the SPC in assists (6.1 per game) and was the league's second-leading scorer (14.9 points). She also was a third-team selection the All-District 9 team.
Blalock recently completed his eighth season as the Vikings' coach and this past season led Central to its first SPC tournament title under his watch.
Joining Miller on the all-conference team are senior forward Aniyah Tate, senior guard Demi Case and sophomore guard Mariah Barrie.
Cox Mill, which finished second in the team standings, had three players singled out as All-SPC achievers, which was the second-highest total of any team: seniors Nya Tillery and Kelsey Holmes, and sophomore Leah Hines.
Northwest Cabarrus' Aliciah Fields and Chaunesse Barringer also made the all-conference team.
Jala Campbell and Jaliyah Simmons represented A.L. Brown as All-SPC picks.