CONCORD – A change in defensive strategy changed the game for the A.L. Brown girls basketball, and it culminated in a pivotal third quarter that helped the Wonders beat the Concord Spiders, 51-45, at Rimer Gymnasium Friday night.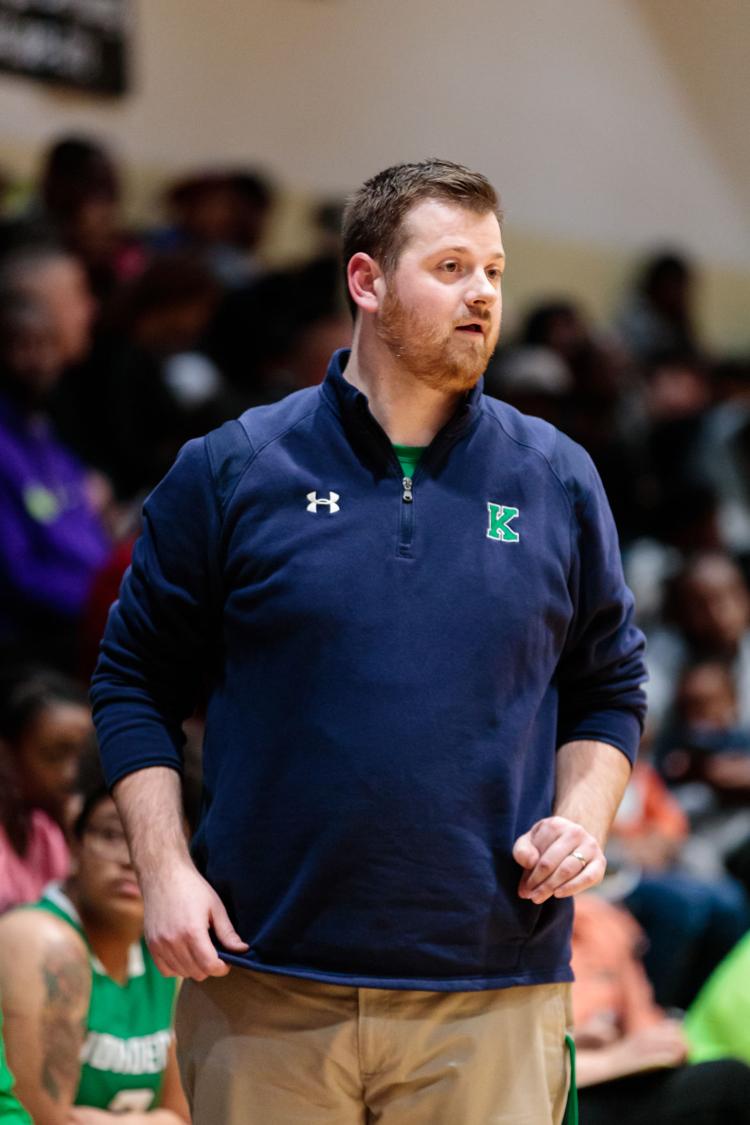 "I thought it was a great second half and we took care of business," said Wonders coach Mark Hogan. "Everyone stepped up and made a play here and there, and it was a total team win."
The Wonders haven't exactly had a season to remember so far, now at 6-12 overall and 2-3 in the South Piedmont 3A Conference, but the win gives them a memorable regular-season sweep for the second straight year against their biggest rival. 
"It feels good," said A.L. Brown senior Jala Campbell, who had a team-high 17 points. "Just to beat your rival, it always feels good."
The Wonders struggled in the beginning, falling into a 15-9 hole after the first quarter, and continued to play from behind midway through the second quarter. It was then that Hogan decided to go to a front-court press.
The press held the Spiders to only four points in the last four minutes of the second quarter, and the Wonders cut the deficit to 21-20.
The third quarter, everything clicked.
The Wonders crashed the offensive glass, led by Kaylee Yow.  On the first possession, she collected two offensive rebounds and scored to give her team a 22-21 lead. After a Concord 3-pointer, Yow collected another offensive rebound and scored to tie it at 24.
As A.L. Brown pressed, Jaliah Smoutherson got a steal, and Campbell nailed a 3-pointer after another offensive rebound.
"We have a lot of guards on this team," Hogan said, "so we are going to take a good amount of jump shots, so we have to crash the glass well. And the nights we do, we turn it into points."
In the last four minutes of the third quarter, the Wonders' press forced two turnovers and nine missed shots. They went on a 12-5 run to take a 39-31 lead.
In the fourth quarter, the press forced more turnovers than bad shots. The Wonders had five steals, led by Smoutherson with three that quarter.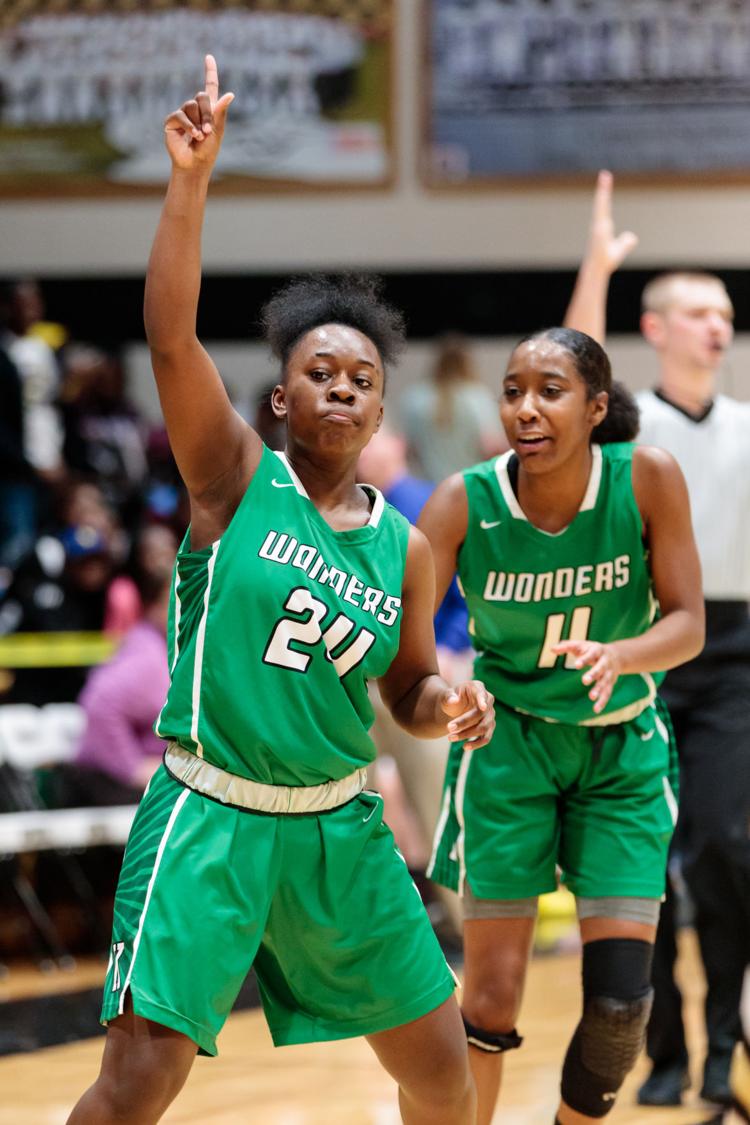 "We did a good job of taking away that second pass they wanted, and we got some layups and transition points out of it," Hogan said. "That was the biggest difference in the game."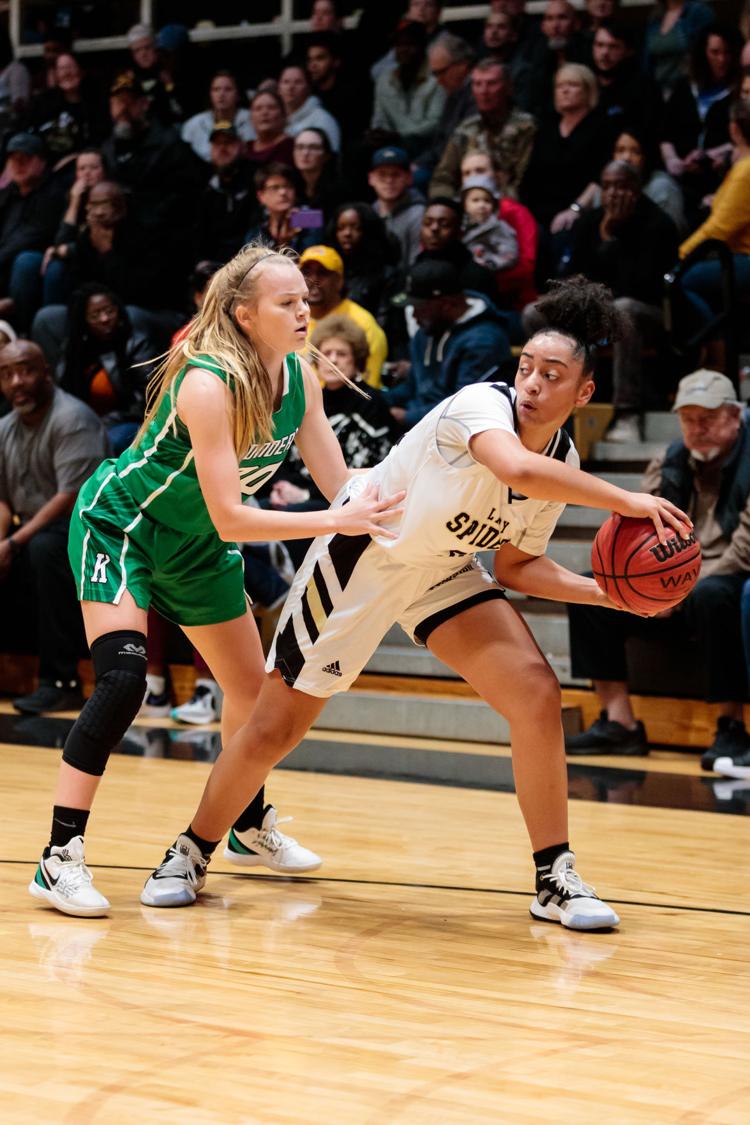 Campbell knocked down two big 3-pointers in the fourth quarter. Her biggest was a corner 3 after Concord went on a 6-0 run to cut an 11-point deficit to five points. Her shot from beyond the arc extended the lead back to eight, and the Spiders never got within five points again.
"I felt pretty good," said Campbell, who hit four 3-pointers in the game. "I was off for a lot of games, so it feels good to be back to my old self and shooting."
As for Concord, it experienced some foul trouble early, and Spiders coach Brian Lytton sat one of his top scorers, Emonie Hicks, for most of the second quarter and all of the third quarter because she had three fouls.  
Concord is now 5-14 and 0-5 in conference, but Lytton said he thought his team played well despite how the game ended.
"We have to keep working, continue to work, continue to get better," he said. "We showed a lot of improvement. Unfortunately, that hasn't shown up in the wins and losses, but we've gotten better each game this year."
A.L. Brown      9        11     19     12 -- 51
Concord         15         6     10     14 -- 47
A.L. BROWN—Jala Campbell 17, Jaliah Smoutherson 15, Jaliyah Simmons 13, Yow 4, Green 2
CONCORD-- Akeya Wallace 13, Emonie Hicks 13,  Brown 6, Rodwell 5, Williams 4, Mathis 4, Reali 2