CONCORD - The Cox Mill Chargers' football season was a slow build, but it came to a fast and crashing end after a 39-35 first-round loss to Northern Guilford in the Class 3AA playoffs Friday night.
However, the Chargers can hold their heads high knowing that, for the first time in school history, they are the South Piedmont 3A Conference co-champions.
"It was a great season," said Cox Mill coach Craig Stewart. "I don't think anybody was looking out for us."
Stewart is right. Before the season, Northwest Cabarrus, with whom the Chargers shared the title, was the preseason favorite. In the first game of the season, Cox Mill lost by 12 points to Lake Norman. In a game that didn't count in the conference standings, they lost to Northwest Cabarrus by 30 points last month.
And with two weeks left in the regular season, the Independent Tribune had Cox Mill listed fifth in its Cream of Cabarrus Football Rankings before the Chargers jumped up four spots to No. 2 this week after defeating Northwest Cabarrus.
"We came back from camp in the summertime, and we were still scratching our heads trying to figure out what we wanted to do," Stewart said. "Even as the season started, we slowly started making some changes, and things finally started clicking for us and we played well."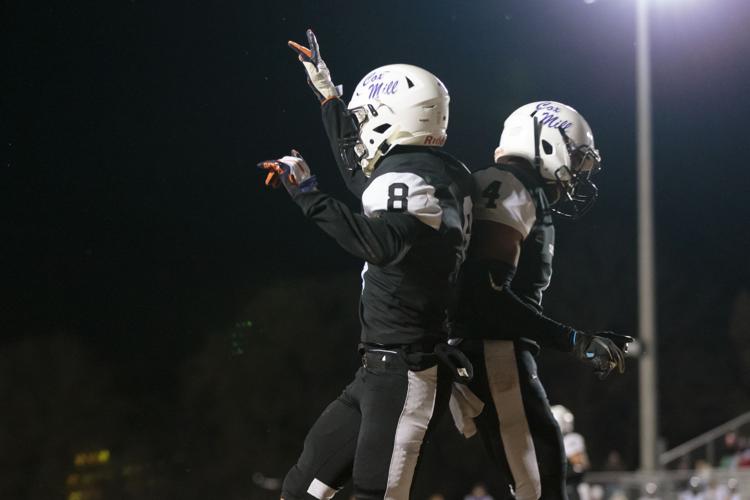 The Chargers were not an overnight success, and there wasn't a pivotal moment in the season that made everything click. But if there was anything that made things click, it was finally finding consistency.
Every time they Chargers won a game, they'd lose the next game in the beginning of the year. They were 3-3 and coming off the 37-7 loss to Northwest Cabarrus before they found their consistency.
"Our guys never got down on themselves," Stewart said. "We talked about being consistent, and that's what we were looking for, and we finally got it toward the end. And we said when we do that, good things will happen. And good things finally did happen."
They went on to win four of their next five games, thanks to a strong defense. They had two shutouts, over Concord and Jay M. Robinson, and held Central Cabarrus to six points.
Sitting in third place with two weeks left, they had to beat Central Cabarrus and Northwest Cabarrus, sitting in second and first place, respectively, in conference.
The Chargers dominated Central Cabarrus 31-6 and shocked the entire conference, if not the state, by beating Northwest Cabarrus in Trojan Stadium to earn a share of the conference championship, a moment that Stewart said was the most memorable highlight of the season.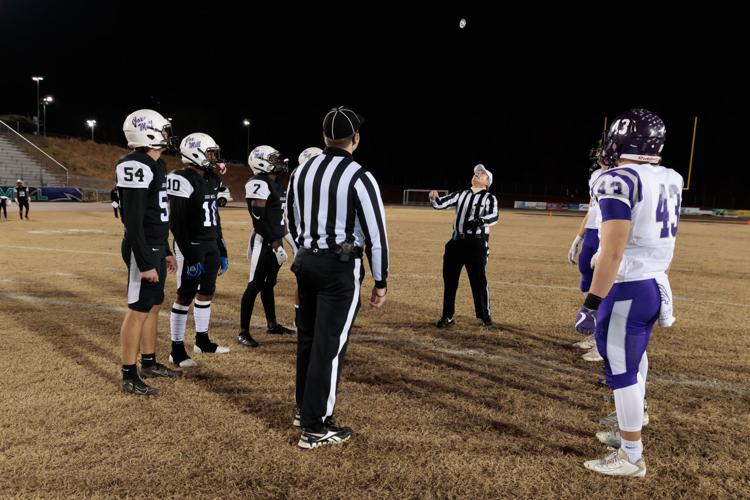 Unfortunately, their next game reached the low point in the season with a heartbreaking loss to Northern Guilford to end their season.
The Chargers will miss a ton of players next year, including a strong wide receiver corps of Barry Robertson, Luke Sutton and Christian Henry. But they return their star quarterback, Varney Farhnbullah, and star tailback Jelynn Barnett, among many other players who stepped up by the end of the year.
Stewart said Friday's loss, their run to win conference and the experience as a whole from this season will only help the younger players grow to prepare for next year.
"We had some guys step up later in the season and led the team and didn't let people get down or let them slack off, and that was big and that was what carried us this year and we need that for next year," Stewart said.