RECORDS: Northwest Cabarrus 5-0 overall, 0-0 South Piedmont 3A Conference; Cox Mill 3-2 overall, 0-0 South Piedmont 3A
COACHES: Northwest Cabarrus' Brandon Gentry is in his fourth season (26-16); Cox Mill's Craig Stewart is in his seventh season (30-44)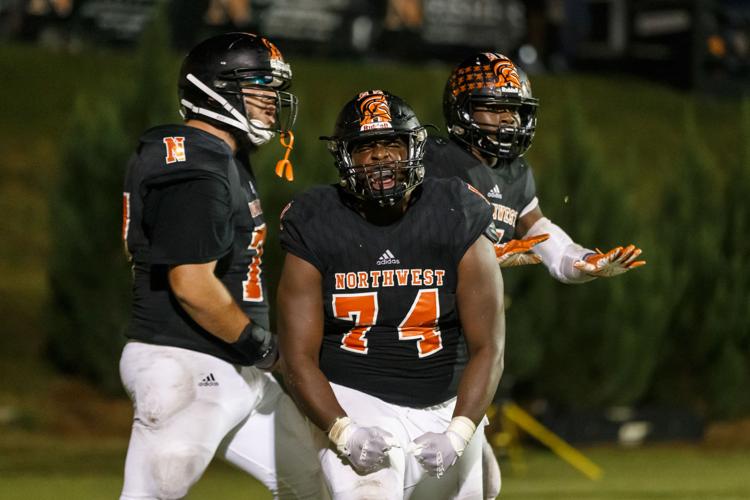 LAST MEETING: In the 2018 regular-season finale, Northwest defeated Cox Mill in overtime, 33-30.
BROADCAST: NFHS Network Cabarrus County Game of the Week on YouTubeLive
PLAYERS TO WATCH: Northwest Cabarrus: quarterback Nick Wilds-Lawing, tight end Karsen Perkins, receivers Marquan Williams and Cam Saunders, running back/linebacker L.J. Currie, lineman Andre Hill, running back/safety George Miller-Duncan, safety Avarion Cole; Cox Mill: quarterback Varney Farhnbullah, running backJelynn Barnett,linebacker Sekou Roland, linebacker Bodan N'dala, defensive end DeNorris Hunsucker, defensive back Wesley Poindexter, receivers Christian Henry, Barry Robertson and Luke Sutton
MATCHUP: In a rare type of matchup – two members of the same conference meeting in a non-conference game – the Trojans enter with a 16-game regular-season game win streak. The Chargers are much-improved and could boost their profile even more with a win tonight. Both defenses are good, but expect lots of scoring. Like last year, the last team with the ball wins.