RECORDS: Cox Mill 6-4 overall, 3-1 South Piedmont 3A Conference; Northwest Cabarrus 10-0, 4-0
COACHES: Cox Mill's Craig Stewart is in his seventh season (33-46); Northwest Cabarrus' Brandon Gentry is in his fourth season (31-16)
LAST MEETING: Last year, Northwest Cabarrus won, 33-30, in overtime.
BROADCAST: Cabarrus County Game of the Week/YouTube Live, NFHS Network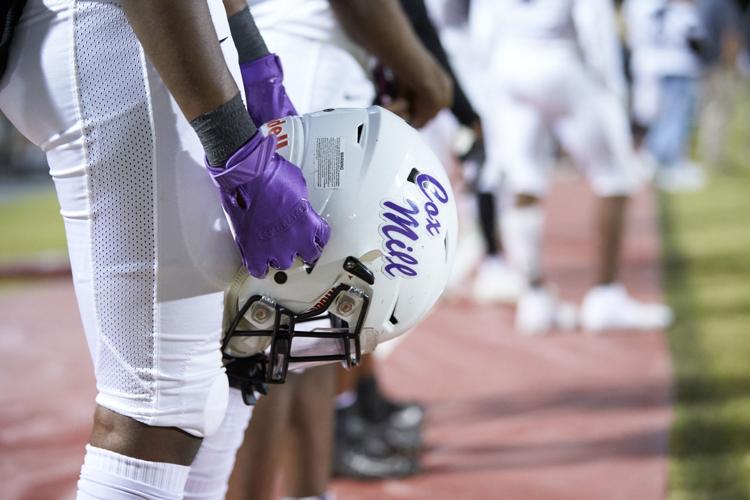 PLAYERS TO WATCH: Cox Mill: junior quarterback Varney Farhnbullah., junior running back Jelynn Barnett, senior running back Damari Coleman, senior receivers Christian Henry, Barry Robertson and Luke Sutton, senior cornerback Wesley Poindexter, senior outside linebacker Aaron Jones, junior defensive back Prince Foard, senior defensive back Chrystyen Wallace; Northwest Cabarrus: quarterback Nick Wilds-Lawing, tight end Karsen Perkins, receivers Marquan Williams and Cam Saunders, running back/linebacker L.J. Currie, lineman Andre Hill, running back/safety George Miller-Duncan, safety Avarion Cole, corner Kamari Manns, linebacker Sam Aldorasi
MATCHUP: Cox Mill and Northwest Cabarrus are battling for the Coddle Creek Cup. It's also the second year in a row where the game is for the SPC championship. Both teams can beat you in multiple ways, so look for them to establish the run and then try to stretch the field.