RECORDS: Central Cabarrus 6-3 overall, 2-1 South Piedmont 3A Conference; Cox Mill 5-4, 2-1 South Piedmont 3A
COACHES: Central Cabarrus' Kenneth McClamrock is in his third season (18-14); Cox Mill's Craig Stewart is in his seventh season (32-46)
LAST MEETING: Cox Mill won, 31-15, last year.
BROADCAST: NFHS Network Cabarrus County Game of the Week on YouTube Live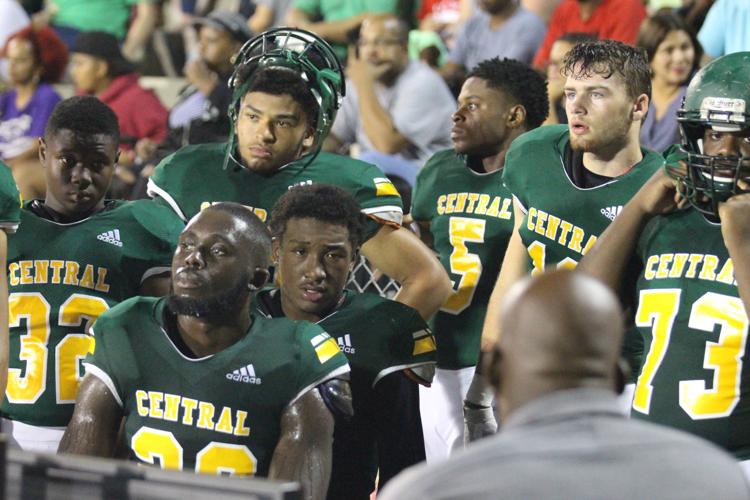 PLAYERS TO WATCH: Central Cabarrus: quarterbacks Dajon Johnson and Blue Monroe, running backs Solomon Faulkner and DeAndre Boykins, linebackers Ray Martinez and Logan Anderson, receivers Arthur Bailey and Jay Rodgers-Freeman, senior cornerback Native Johnson,  nose guard Brooks Lawing; Cox Mill: quarterback Varney Farhnbullah, running backs Jelynn Barnett and Damari Coleman, defensive backs Wesley Poindexter and Chrystyen Wallace, linebacker Aaron Jones, receivers Christian Henry, Barry Robertson and Luke Sutton
MATCHUP: There's a lot on the line in this one, as these two teams are tied for second place in the SPC, as the winner will remain in contention for the conference title with top-ranked Northwest Cabarrus. With both teams possessing potent offensive units capable of attacking with a variety of options, the defenses will be put to the test tonight.