RECORDS: Central Cabarrus 6-4 overall, 2-2 South Piedmont 3A Conference; Jay M. Robinson 1-9, 0-4 South Piedmont 3A
COACHES: Central Cabarrus' Kenneth McClamrock is in his third season (18-15); Jay M. Robinson's Rich Williams is in his second season (7-15)
LAST MEETING: Last year, the Bulldogs won, 31-21.
BROADCAST: NFHS Network/Radio Free Cabarrus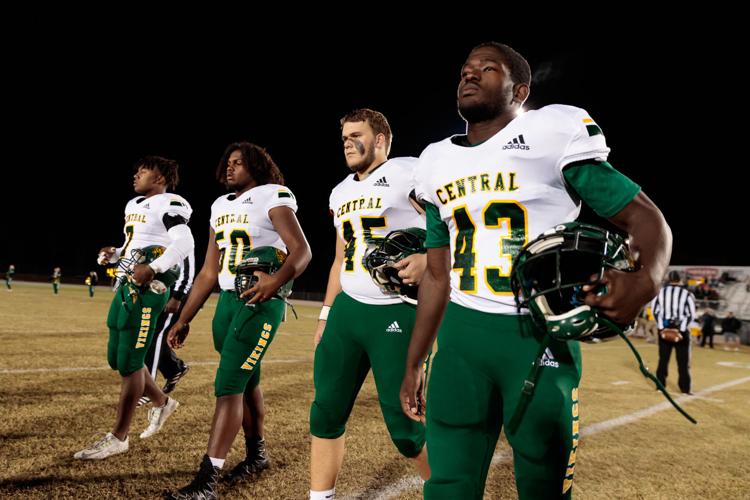 PLAYERS TO WATCH: Central Cabarrus: senior quarterback Dajon Johnson, senior running back Solomon Faulkner, senior running back DeAndre Boykins, senior linebacker/lineman Ray Martinez, senior lineman Amir Weston, senior receivers Arthur Bailey and Chandler Rivers, senior linebacker Nehemiah Williams, senior defender Native Johnson, linebackers Noah Coley and Te'veon Glover, nose guard Brooks Lawing; Jay M. Robinson: junior quarterback Joshua Grant Jr., junior running back/cornerback Terrance Chapman, senior running back Andre Hamilton, senior receivers Sean Hughes Jr. and Amari Budd, offensive lineman Mason Gregory and Carson Beane, senior cornerback Chase Jenkins, linebacker Memphis Jones, lineman Tyler Perkins, safety Bryan Stewart
MATCHUP: Both teams are trying to find a rhythm. The Bulldogs end their season Friday, while the Vikings are looking for a playoff spot. Look for both teams to show fight as both try to end the season on a high note.