RECORDS: Concord 1-8 overall, 1-3 South Piedmont 3A Conference; A.L. Brown 5-3 overall, 1-2 South Piedmont 3A
COACHES: Concord's Marty Paxton is in his second season (2-19); A.L. Brown's Mike Newsome is in his ninth season (76-36)
LAST MEETING: Last year, A.L. Brown won, 54-35.
BROADCAST: NFHS Network/Radio Free Cabarrus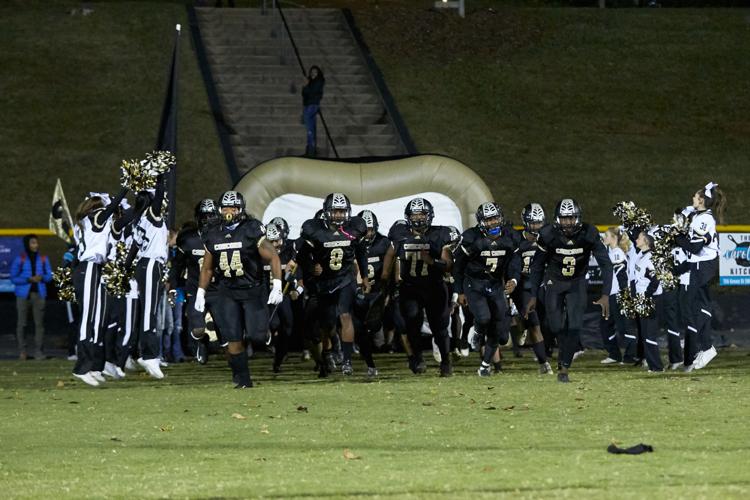 PLAYERS TO WATCH: Concord: quarterback JoJo Bond, running backs Jacori James and Cameron Sledge, offensive lineman Peter Petroff, receiver Nijel Robinson, tight end Jerry Earl, defensive linemen Anthony Flores and Jameson Hackett, cornerback Jaden Smith; A.L. Brown: quarterback Cam Kromah, receivers Isaiah Black and Jose Vargas, running backs Todd Kennedy and Jakhiry Bennett, cornerback Josiah Cauthen, linebackers Torren Wright and Brycen Schenck, linemen Jatarius Mason and Terry Williams
MATCHUP: The annual "Battle for the Bell" is back, and although the Spiders are struggling, there's still a great deal of excitement surrounding the game. A.L. Brown has a decided size and depth advantage, and, as it showed in last week's win over Jay M. Robinson, can score literally in every way possible. Don't expect that to intimidate the Spiders, however, as a win tonight truly could make their season.