RECORDS: Northwest Cabarrus 6-0 overall, 0-0 South Piedmont 3A Conference; Jay M. Robinson 1-5, 0-0 South Piedmont 3A
COACHES: Northwest Cabarrus' Brandon Gentry is in his fourth season (27-16); Jay M. Robinson's Rich Williams is in his second season (7-11)
LAST MEETING: Last year's meeting was at Northwest Cabarrus and ended in a 37-7 Trojan victory.
BROADCAST: NFHS Network/Radio Free Cabarrus, Cabarrus County Game of the Week on YouTube Live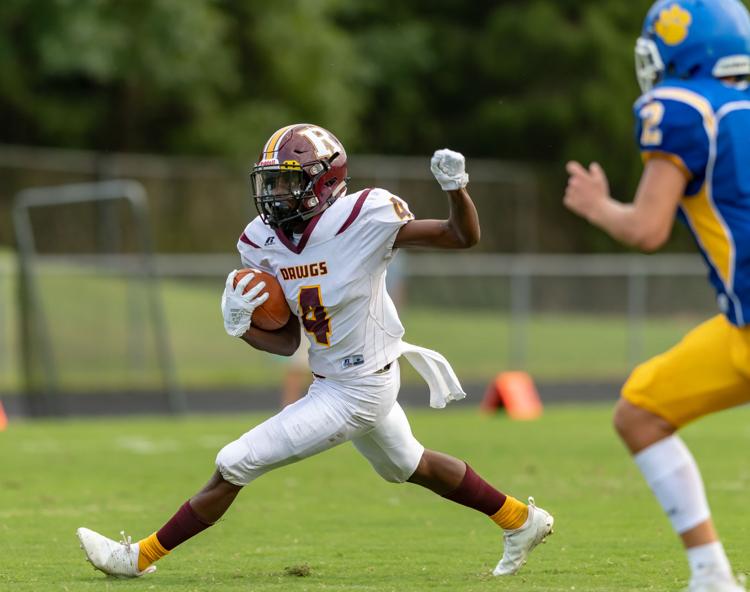 PLAYERS TO WATCH:  Northwest Cabarrus: quarterback Nick Wilds-Lawing, tight end Karsen Perkins, receivers Marquan Williams and Cam Saunders, running back/linebacker L.J. Currie, lineman Andre Hill, running back/safety George Miller-Duncan, safety Avarion Cole, cornerback Kamari Manns, linebacker Sam Aldorasi; Jay M. Robinson: quarterback Joshua Grant Jr., running back Terrance Chapman, running back Andre Hamilton, receiver Sean Hughes Jr., cornerback Chase Jenkins, linebacker Memphis Jones, lineman Tyler Perkins, safety Bryan Stewart
MATCHUP: The Bulldogs will have to have their best defensive pressure of the season to keep Northwest in check. However, the veer looks of the Bulldogs offense will be a new look for the Trojans. Jay M. Robinson hopes its non-conference schedule has helped prepare it for the versatility of the Trojans.