RECORDS: Central Cabarrus 4-2 overall, 0-0 South Piedmont 3A Conference; A.L Brown 4-1, 0-0 South Piedmont 3A
COACHES: Central Cabarrus' Kenneth McClamrock is in his third season (16-13); A.L. Brown's Mike Newsome is in his ninth season (74-34)
LAST MEETING: In 2018, DeAndre Boykins' overtime touchdown led to a 33-30 Central Cabarrus victory, marking the first time the Vikings had ever beaten the Wonders.
BROADCAST: NFHS Network/Radio Free Cabarrus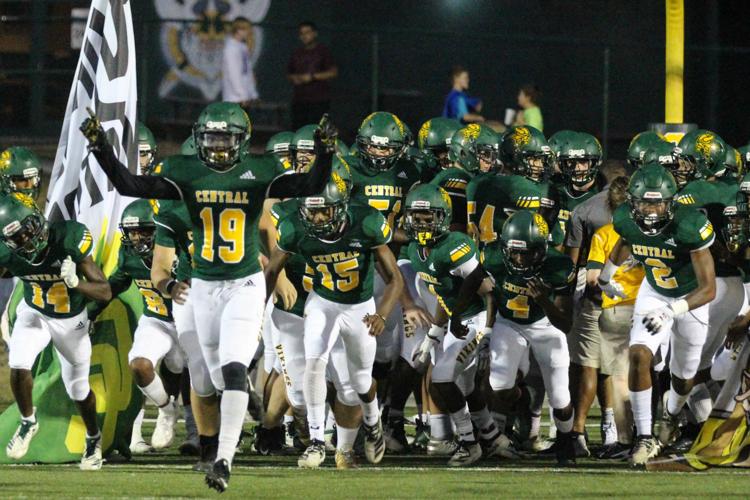 PLAYERS TO WATCH: Central Cabarrus: quarterback Dajon Johnson, running back Solomon Faulkner, running back DeAndre Boykins, linebacker/lineman Ray Martinez, lineman Amir Weston, receivers Arthur Bailey and Chandler Rivers, linebacker Nehemiah Williams, defensive back Native Johnson, linebackers Noah Coley and Te'veon Glover, nose guard Brooks Lawing; A.L. Brown: quarterback Cam Kromah, receiver Isaiah Black, receiver Jose Vargas, running backs Todd Kennedy and Jakhiry Bennett, cornerback Josiah Cauthen, linebackers Dezmond Adams and BJ Foster, linemen Jatarius Mason and Xavier Jordan
MATCHUP: The Vikings were idle last week, while the Wonders are coming off a shutout victory over Carson. Look for the smaller Vikings to try to stretch the field with their athleticism and make some plays in space against a big, talented Wonders defense that has scored in all five contests so far.