RECORDS: Concord0-6 overall, 0-0 South Piedmont 3A Conference; Cox Mill 3-3 overall, 0-0 South Piedmont 3A
COACHES: Concord's Marty Paxton is in his second season (1-16); Cox Mill's Craig Stewart is in his seventh season (30-45)
LAST MEETING: Last year, Cox Mill took a 27-7 victory over the Spiders.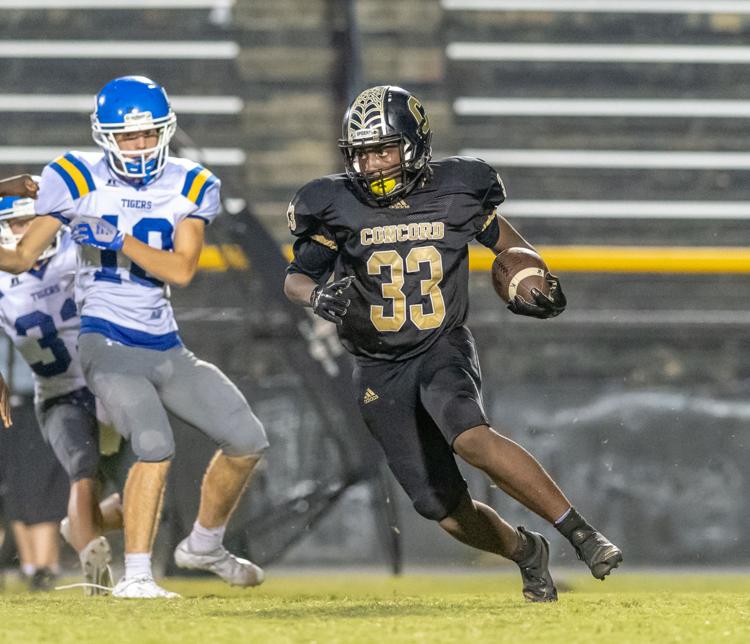 PLAYERS TO WATCH: Concord: quarterback Zach Jenkins, running back Jacori James, running back Cameron Sledge, senior running back Deonte Brown, senior offensive lineman Peter Petroff, receiver Nijel Robinson, defensive lineman Jerry Earl, defensive lineman Anthony Flores, sophomore defensive lineman Jameson Hackett, cornerback Jaden Smith, defensive lineman Elijah Smith; Cox Mill: quarterback Varney Farhnbullah, running backJelynn Barnett,linebacker Sekou Roland, linebacker Bodan N'dala, defensive end DeNorris Hunsucker, defensive back Wesley Poindexter, receivers Christian Henry, Barry Robertson and Luke Sutton
MATCHUP: Despite last week's loss to Cream of Cabarrus No. 1 Northwest Cabarrus, which turned out to be a non-conference game, the Chargers still technically are in the hunt for the SPC title. The Spiders haven't won yet, but they're gutsy, so don't just expect this one to be an easy night for the Chargers in both teams' league opener. Injury-plagued Concord is going to upset someone this season, and the Chargers certainly don't want to be the first victim.