CONCORD – The NFL Draft can be a grueling process.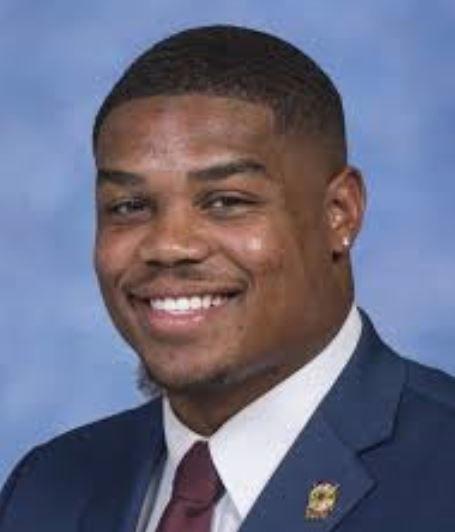 While many fans tend to complain about how long and drawn out it is, those three days can feel like an eternity for a player hoping to be drafted.
This year, Nick Leverett was one of those players.
To his disappointment, the former Concord High School standout wasn't one of the 255 players chosen in the seven rounds of the draft. But that was not the end of the story.
Shortly after the draft ended, Leverett received a call from his agent, Philip Easton. On the other end of the phone was not an agent expressing condolences; it was an agent sharing the best news Leverett could have heard.
The Tampa Bay Buccaneers were ready to sign Leverett as an undrafted free agent.
"When I got that call from my agent, there was so much relief in my body," Leverett stated in a phone interview with the Independent Tribune. "It felt like a burden was lifted. I had been working on this my entire life, and my dream finally came true."
It was the perfect ending to a long three days.
Leverett watched every second of the draft. He casually viewed the first two draft days, not expecting to be taken in one of the first three rounds.
On the third day of the draft, the day in which the final four rounds are televised, Leverett was joined by his friends and family at his home in Salisbury with a collective hope that they were about to hear his name called.
As the hours passed, that hope began to turn to frustration. NFL Commissioner Roger Goodell came on the TV screen from the basement of his home to read name after name, until the final pick: "With the 255th pick in the 2020 NFL Draft, the New York Giants select Tae Crowder, Linebacker, Georgia."
That sealed it. Leverett had not been drafted. Instantly, he was filled with frustration. Though he's not a huge gamer, he went to his bedroom and fired up his Xbox One, just needing something to take his mind off the disappointment he'd just endured.
The disappointment was understandable. Leverett had spent almost every moment since finishing his NCAA career, which included three seasons at N.C. Central University and one at Rice University, training for the draft.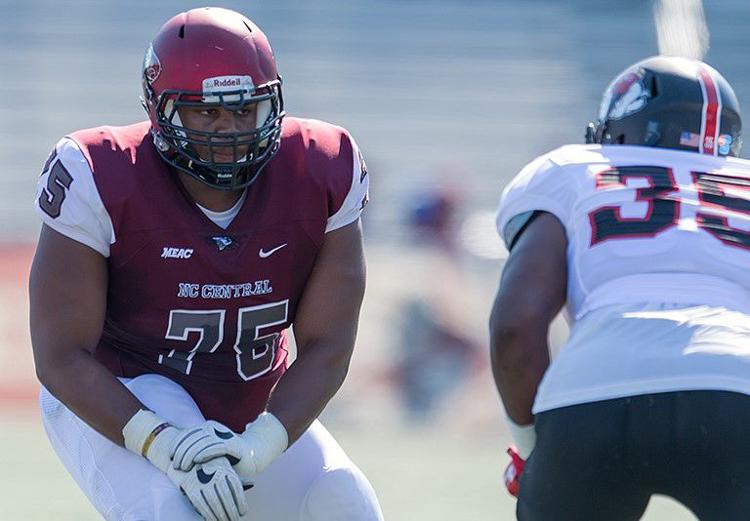 On Jan. 12, Leverett played in the SPIRAL FBS All Americans Tropical Bowl, a showcase game for some of the top senior football players in the country. He felt that he had put on a good showing in that game, and conversations began with numerous NFL scouts.
As Leverett spent the coming months training and speaking with NFL teams, the possibility of getting drafted felt more and more real. The New York Jets and Dallas Cowboys, among other teams, had expressed real interest in him, and he reciprocated that interest. Despite all of this, his name was not called during the draft.
But when the Buccaneers agreed to sign Leverett to an NFL contract, all the time, effort, training, meetings and hard work had finally paid off.
Leverett took to Twitter to share a video of his response to the phone call from his agent informing him of the news.
What is most notable about the video is the many different voices that can be heard. Leverett was joined by a dozen people that he referred to as "family."
However, Leverett's definition of family is a bit different than most.
"When I say family, I don't just mean my mom (Nicole Bost), dad (Tracy Leverett), stepdad (Marvin Bost) and siblings (Alexis Cannon, Raven Leverett, Ja'Niya Leverett)," Leverett said. "I mean my church family, my (Omega Psi Phi) fraternity brothers, my best friends … those are the people who helped me get to where I am.
"I have a small circle, but if you're in that circle, that means I love you a lot. It means you're showing me how to live life the right way."
It's that innate ability to find a close support system everywhere he goes that has helped Leverett succeed.
From growing up in Salisbury and going to high school in Concord, to his first three college seasons at N.C. Central, to his final season at Rice in Houston, Texas, and eventually to Tampa Bay, Leverett has found people who love him and push him like family every step of the way.
His family, he said, taught him to make the most out of everything. That lesson showed itself when he only received one Division I offer coming out of Concord and used it to carry himself through four seasons of college football – he redshirted his first year at N.C. Central and graduated with a 3.3 GPA and a criminal justice degree before transferring to Rice – all the way to an NFL contract.
While at N.C. Central, Leverett even was recognized for his community service involvement and was one of only 22 college football players in the country to earn a spot of the 2018 Allstate AFCA Good Works Team.
According to reports, Leverett signed a three-year deal worth $2.85 million but only his $5,000 signing bonus is guaranteed. Seeking a permanent roster spot is the next uphill battle for the offensive lineman. He'll be on the team through the preseason but will have to earn a spot on Tampa Bay's 53-man roster. He believes he is up for the challenge.
"I bring a lot to the table," Leverett said. "I bring a lot of heart, dedication and a winning attitude.  The Buccaneers are definitely getting a great signee."
To train for this challenge, Leverett is commuting every day from his home in Salisbury to a gym in Durham. There, he is lifting weights with a friend from college before making his way to a public field to work on his technique and endurance.
Leverett is waiting for the day when the Buccaneers' practice facilities are reopened. When that happens, he will move to Florida and begin training with NFL staff and equipment. Whether in Durham or Tampa Bay, Leverett knows he has to work as hard as he can every day to earn that roster spot.
As for now, Leverett is taking it one day at a time, and he is enjoying the little things along the way.
He's looking forward to some of the bigger things, too, like perhaps one day blocking for another signee who'll be new to Tampa Bay, although he'll be arriving with six Super Bowl rings and a bit more fanfare than Leverett.
"I'm just excited to play with Tom Brady," Leverett said.