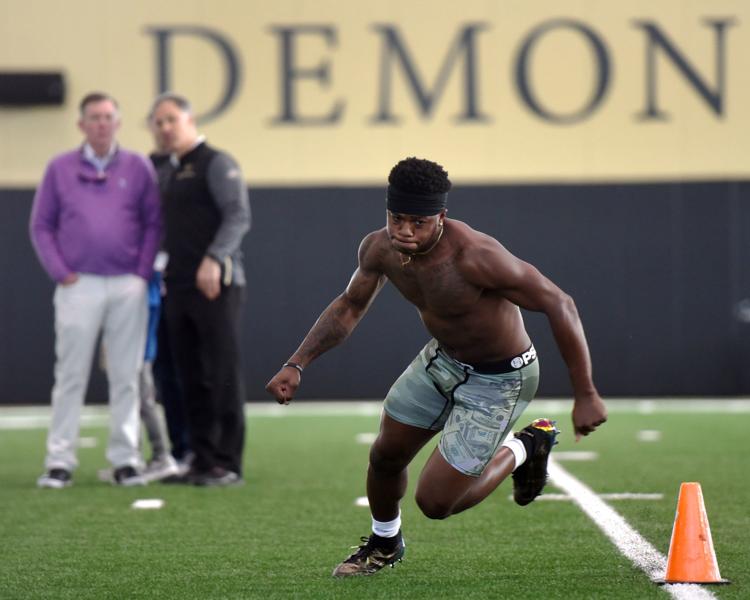 Just like it was the night before a game, or maybe the first practice of the season, Greg Dortch struggled to sleep before Wake Forest's pro day.
"I tried to just go back to thinking that it was just a regular game day," Dortch said. "And this is what I do, I'm a football player, I play football. I'm very confident in my abilities, and it was just time to show the world what I had."
For the explosive Dortch, Wednesday's pro day might as well have been a game. Dortch didn't participate in physical tests at the NFL scouting combine earlier this month because he was still recovering from a wrist injury — a broken scaphoid bone he suffered more than two years ago and has only recently healed — that held him out of the Birmingham Bowl.
Working out in front of scouts from 31 of 32 NFL teams Wednesday was Dortch's chance to show what he couldn't in Indianapolis.
Dortch didn't disappoint.
"I thought I came out here and did what I was supposed to do," he said. "I thought I opened a lot of eyes, and I'm excited."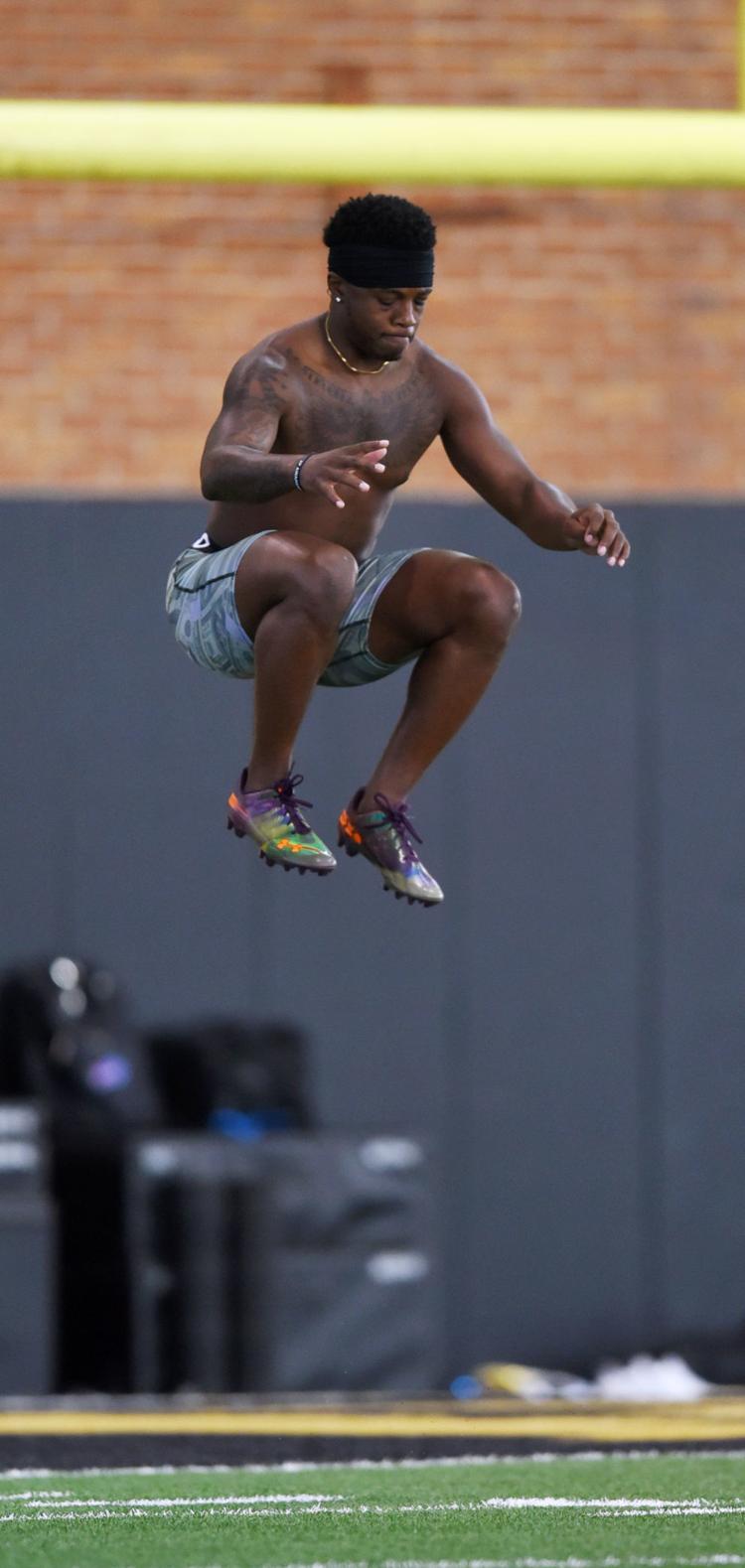 Official times aren't available at pro day, as scouts refrain from commenting on or off the record. Dortch said his 40-yard dash times were around 4.49 seconds and 4.52, which roughly lines up with unofficial times taken from the observation deck of McCreary Field House. His times in the shuttle and three-cone drill reportedly were more impressive.
Dortch left Wake Forest after his redshirt sophomore season, one that saw him garner first-team All-America honors as a return specialist from three publications and a second-team selection as an all-purpose player from the Associated Press.
It's a gamble on himself Dortch was willing to make, and Wednesday was his first chance to showcase himself.
"The NFL is looking for guys that can play multiple positions. I'm a punt returner, kick returner and wide receiver," Dortch said. "I'm an explosive play-maker when I get the ball in my hands. I'm exciting to watch, so teams are looking for that.
"My size was a question, but I'm not going to grow overnight. I won't be 6-2 next year, if I was to come back and play."
Dortch measured 5-7, 173 pounds the combine. He said the competitiveness within him made missing the drills in Indianapolis more difficult to swallow.
"I mean, y'all know me. I'm a big competitor, so you're in Indy with the top prospects in the nation, and you just want to showcase your abilities. You'll never get another chance again in front of every NFL coach in your life," Dortch said. "It definitely took something out of me. I had a long talk with my agent, he just told me to be patient and wait for this day. I did what I had to do, and now I just have to wait."
There might not be much waiting in the near future for another of Wake Forest's draft-hopeful receivers.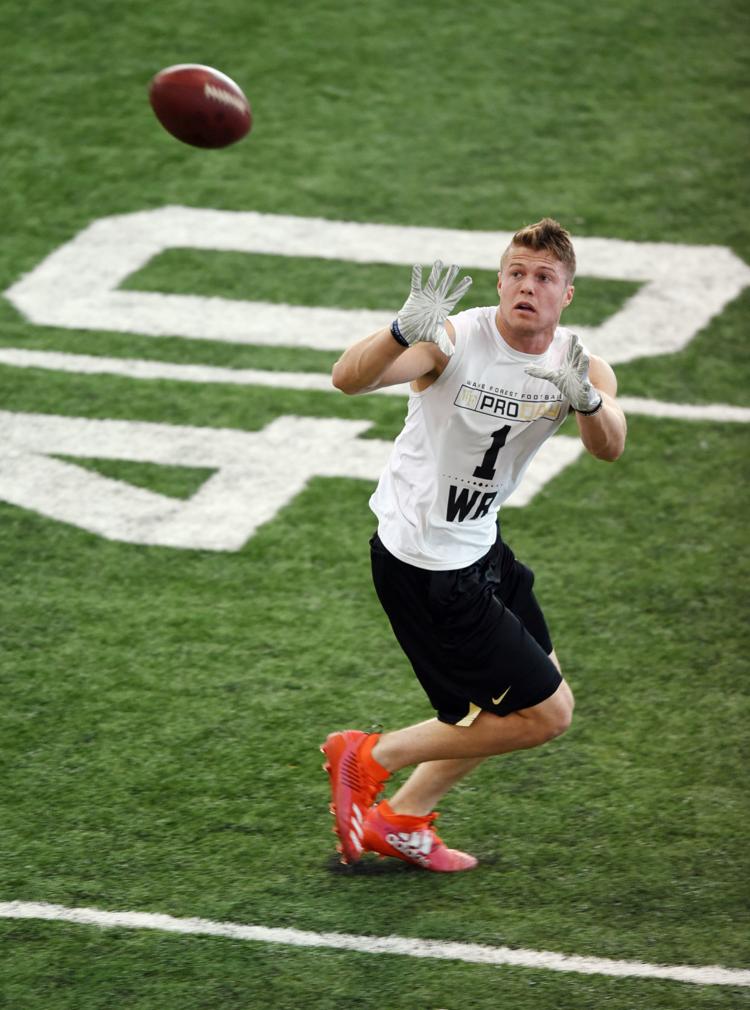 Alex Bachman traveled the farthest for pro day — from the greater Los Angeles area — and jumped forward in the minds of evaluators, based on how many scouts told him that he had "turned some heads" with his performance.
"You know, I'm a perfectionist. So yeah, there's some things that I wasn't happy about. There are some things I was," Bachman said. "But overall, I got a lot of people coming up to me afterwards telling me I turned some heads. … We'll see, though. Tomorrow is never promised, so I've gotta keep working and see what happens."
If there was anything immediately obvious about Bachman, it was that he's been working in the time between his seven-catch, 171-yard performance in the Birmingham Bowl and Wednesday's pro day.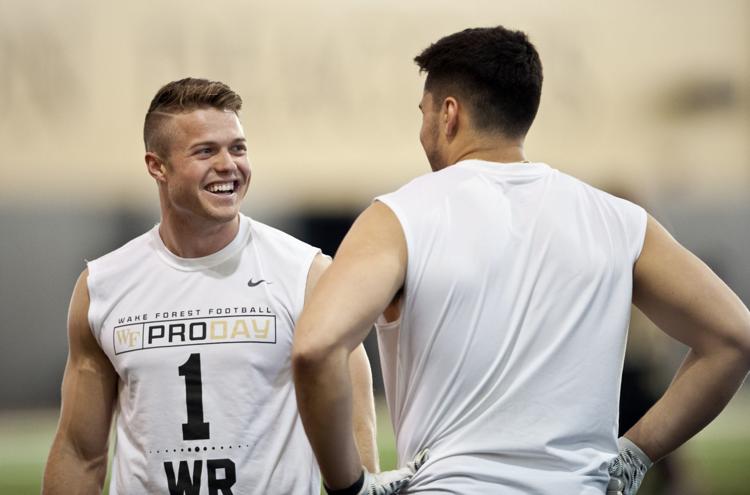 Bachman unofficially recorded a 40-yard dash time around 4.4 seconds and a broad jump of 10 feet, 7 inches — the best of any athlete at the event.
"Hats off to my facility reps, training at Mamba Sports Academy. Nate Borunda has been my trainer since he was my age," Bachman said. "I was trying to be the first person there, the last person to leave. Just come out of these two and a half months knowing that I gave it my best shot and with no regrets."
After taking his "shot" Wednesday, Bachman may end up with plenty more than regrets.
Photos: Wake Forest, WSSU football players work out on Pro Day