Three Cabarrus County players currently are participating in the NBA Summer League in Las Vegas.
All three have left their thumbprints out in the desert over the past few days, as Matt Morgan (Cox Mill) had a breakout night, Codi Miller-McIntyre (cfa Academy) nearly made his way into the summer league history books, and Rayjon Tucker (formerly of Northwest Cabarrus) soared into the ESPN Top 10.
Morgan spent his first NBA Summer League game watching from the end of the Toronto Raptors' bench.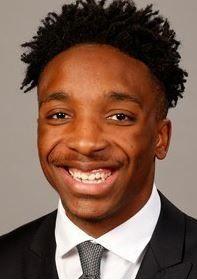 When the 2015 Cox Mill graduate finally got his opportunity to step on the court the next day, he made it clear that he belonged there.
Morgan came off the bench and made an impact for the Raptors, scoring 11 points in just 18 minutes of action in the team's 93-30 loss to the San Antonio Spurs Monday.
Morgan, who was Cox Mill's all-time leading scorer when he graduated, made two of his four 3-point attempts and went 5-for-5 from the free-throw line. The 6-foot-2 guard also pulled down four rebounds and had two assists and a steal.
Morgan's performance came a day after he failed to log any playing time in the Raptors' summer league opener against the Atlanta Hawks on Sunday. After that game, however, Morgan went to his Twitter page and posted a simple message: "Patience. Remain ready for the opportunity."
Morgan recently graduated from Cornell University, finishing second in the Ivy League career scoring annals, just behind NBA Hall of Famer Bill Bradley.
The Raptors were scheduled to face New York on Tuesday
Miller-McIntyre makes mark
Miller-McIntyre also is raising some eyebrows in Las Vegas.
Miller-McIntyre sat out three games in a row but then showed he's a player to be reckoned with for the Los Angeles Lakers.
On Saturday, the Wake Forest graduate tallied 11 points four rebounds and four assists in a 93-87 loss to the Los Angeles Clippers.
Miller-McIntyre then nearly pulled off something rarely seen in summer league games: a triple-double.
The Lakers lost to the Golden State Warriors, 88-80, on Sunday, but Miller-McIntyre left his mark on the game by finishing with seven points, 10 rebounds and 10 assists.
Miller-McIntyre went 2-for-6 from the field – 0-for-2 on three 3-pointers – but made all three of his free throws and had a steal.
Former Laker Lonzo Ball has the only triple-double in NBA Summer League history.
The Lakers will face the New York Knicks today at 9:30 p.m. on ESPN2.
Meanwhile, another athlete with Cabarrus County ties – former Northwest Cabarrus player Tucker – continued his strong play in Las Vegas.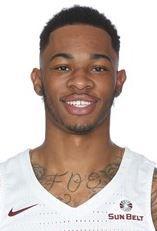 On Monday, Tucker scored 12 points for the second game in a row for the Milwaukee Bucks. In a 100-91 loss to the Minnesota Timberwolves, Tucker also had six rebounds. He made one of his 3-point attempts and was 5-for-7 from the free-throw line.
Tucker, who was known for his leaping ability before graduating from Charlotte's Northside Christian Academy, also had a highlight-reel dunk in Milwaukee's win over Atlanta on Saturday.
During the 89-83 win over the Hawks, Tucker was running down the court on a fastbreak when a teammate tossed him a lob pass. The ball sailed high, but the 6-5 Tucker went up and got it, with his elbow easily above the rim before slamming it home.
The dunk later came in at No. 4 on ESPN SportsCenter's Top 10 Plays of the Night.
In three summer league games, Tucker is averaging 9.3 points and five rebounds and a steal as the Bucks' starting shooting guard.
The Bucks take on China today at 11 p.m. in a game that will be carried on NBA TV.