CONCORD – Every few weeks or so, when Varney Farhnbullah wants to share some good news or just have an old-fashioned heart-to-heart, he rides up to Salisbury to visit his mother.
The Cox Mill High School junior football player usually is in good spirits when he makes the trip, anxious to talk with the woman who gave him life in his native Africa 16 years ago. She's the one who always understood him, always encouraged him, and he can hardly wait to fill her in on the latest happenings in his life.
Finally, as his heartbeat begins to thump stronger, the car is turning into Oakwood Cemetery, and Farhnbullah is making his way to a modest gravestone, the one that reads as follows:
Farhnbullah is once again at his safe haven. He is still hurting, yes, after all these years. But at the same time, he is at peace. And that especially comes in handy when he visits shortly after taking the mental and physical battering of a football game.
But he is finally here. And, most important, he's with the first woman -- the first person -- he ever loved.
That's when Farhnbullah takes a deep breath, sits down and pours his heart out to his mother.
"Sometimes, I just go to her grave and talk to her like you and I are talking right now," Farhnbullah tells a reporter. "I literally just talk to her and tell her how I'm doing. There's no telling where I'd be if she hadn't brought me here, and I just enjoy talking to her. I look forward to those conversations.
"She's my motivation. She's why I do what I do."
Currently, Farhnbullah is a playmaking quarterback for the Chargers. As a first-year starter, Farhnbullah is one of the main reasons Cox Mill is fourth in the Independent Tribune's Cream of Cabarrus Football Rankings and has a 3-2 record heading into tonight's big home game with No. 1 Northwest Cabarrus (5-0).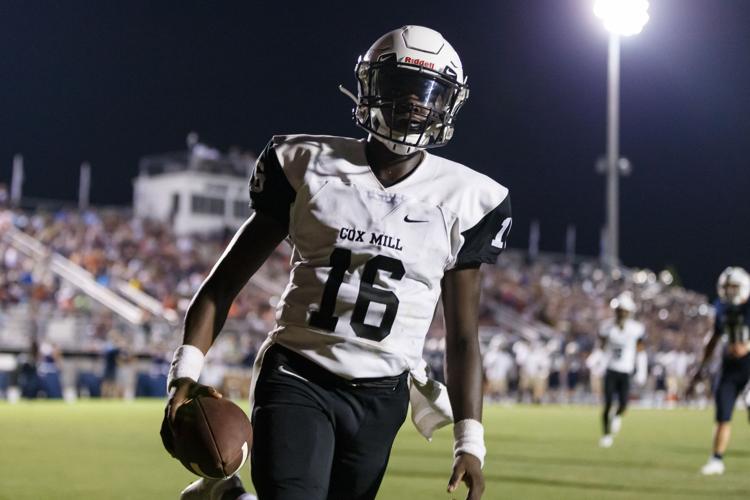 As a passer, the 6-foot-1, 185-pound Farhnbullah has amassed nearly 1,200 yards with 11 touchdowns against just two interceptions. He's also the Chargers' second-leading rusher with 208 yards and two more scores.
All pretty good numbers at a position many figured would be a question mark for Cox Mill entering this season.
But for all that his legs and strong left arm do on Friday nights, Cox Mill coach Craig Stewart said Farhnbullah's greatest asset might be the poise he shows for a player getting his first taste of full-time varsity action. The moment never seems too big for the kid.
"He's a pretty mature individual, and I'm sure that it's partly because of what he's been through," said Stewart. "But I guess his maturation had to happen a little bit faster, and that's certainly helped him."
Farhnbullah echoes his coach's sentiment. And, well, there's good reason for that.
While experiencing life in one of Salisbury's hard-scrabble neighborhoods, he had to grow up fast.
While struggling with the loss of his mother as a second-grader, he had to grow up fast.
And while dealing with all that pain, and finally realizing that someone in this world could love him just as much as his mom, he indeed grew up faster than most kids his age.
That, Farhnbullah said, is why he's the football player he is.
Sando Kimba was a strong-willed woman, and she left West Africa's Côte d'lvoire (also known as the Ivory Coast) to come to the United States and provide a better life for her three children.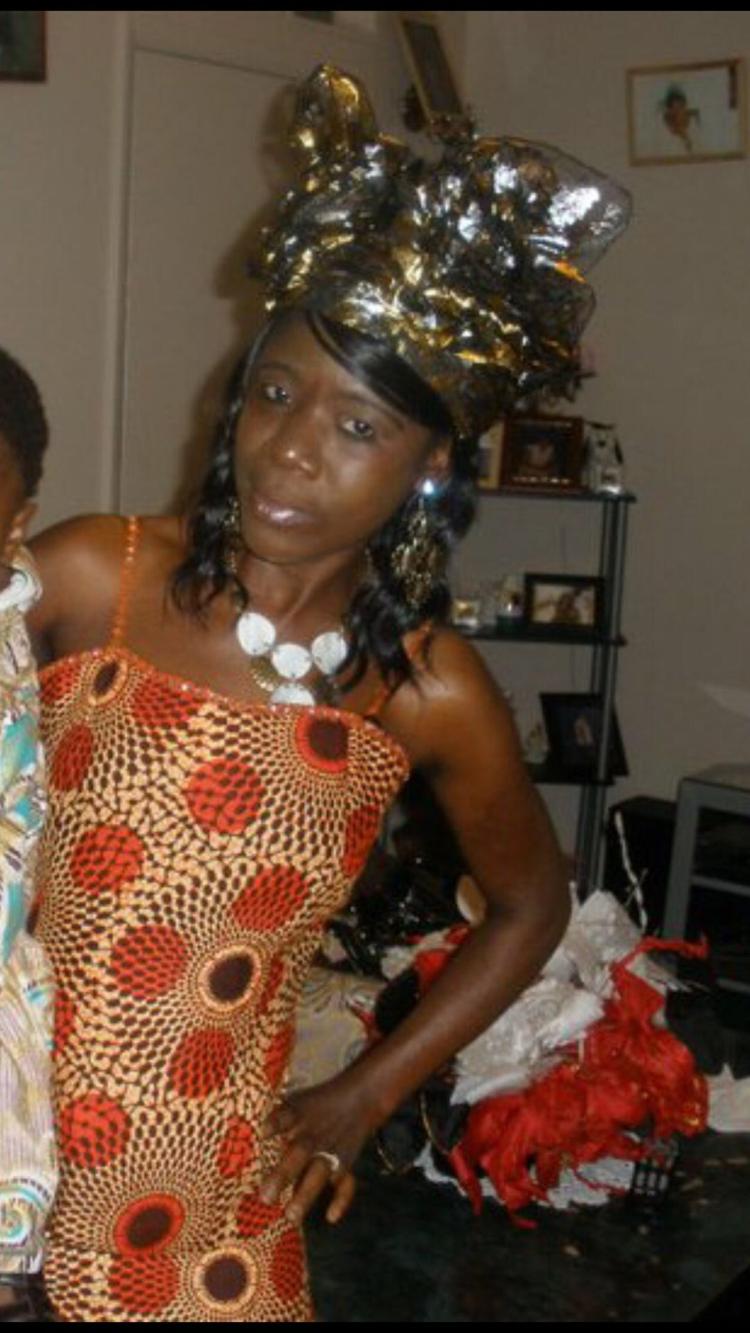 With relatives in Rowan County, Sando chose Salisbury as a landing spot, and it effectively became the only hometown Farhnbullah, who was still an infant, and his elder siblings – sister Sali and brother Ishmael – would remember.
And what Farhnbullah remembers is that life in Salisbury was tough. Really tough.
"Where I'm from is the inner city, the projects," Farhnbullah explained. "Where I'm from, someone's always going to pick at you and try to test you, and you've got to hold your ground. I used to get into fights in elementary school. I was a little hothead.
"But I appreciated where I grew up, and I loved it. It taught me nothing but toughness. It taught me respect."
One of the ways Farhnbullah was able to release some of the stress of his environment at a young age, though, was football. This wasn't football played on a field with chalked lines, helmets, pads and fans in the stands; this was old-school tackle football played in someone's backyard.
There were no weight limits, nor anyone one checking for birth certificates, so an elementary-school kid like Farhnbullah might end up playing against a post-pubescent dude from the local high school.
But Farhnbullah loved every second of it. Because even in these unorganized games, he managed to hold his own.
"I had the natural African speed," he said. "I was a natural sprinter, and football's a game of running, so I did pretty well.
"I couldn't afford to play for an actual (youth league) team, so I learned to be tough playing with the older guys in the backyard. I think that's why I don't play with any fear today."
It was around that time that Farhnbullah decided he wanted to become a big-time football player when he got older. He'd imagine all the stuff he would buy his mother once he made it. He imagined himself doing commercials or starting charities to help disadvantaged youth like himself.
But in the meantime, life wasn't getting any easier for him. It hurt him sometimes to see some of his classmates in their shiny uniforms, going to and from youth-league football games on Saturday mornings. He was still fighting around the neighborhood, still getting in trouble at school.
And then, his life actually got worse.
Although he was just 7 years old, Farhnbullah remembers Dec. 10, 2010, as if it were yesterday.
"That morning, everything was perfectly fine," he recalled. "I got ready for school, I got on the bus, I went to school."
But when Farhnbullah and his brother and sister came home that afternoon, they arrived to a neighborhood in panic.
"Everybody in the neighborhood came up to us and said, 'Something just happened,'" Farhnbullah recalled.
The three children were confused and getting nervous, and then some adults escorted them into another home in the neighborhood and delivered words Farhnbullah says still haunt him nearly a decade later: "Your mom passed away."
"At first, you're like, 'Don't tell me that,'" Farhnbullah said. "It shook me. When that happened, my whole world just stopped."
It was later determined that, at just 32 years old, Sando had died of a severe stroke.
Farhnbullah said his mother had a few health issues in her past but the entire family was surprised by her death. And as the youngest in the family, Sando's passing might've hit Farhnbullah hardest of all.
He'd never even met his biological father, so what in the world was he going to do now without his mother?
There are some good people in Salisbury, and Farhnbullah also learned that at an early age.
After his mother's passing, no one was sure what would happen with Farhnbullah and his siblings. Could some of his family members afford to take all of them in? Would the kids be broken up and wind up in separate foster homes?
But people wanted to help, and perhaps no one showed that more than one family in Salisbury: the Laymans.
Farhnbullah's big brother, Ishmael, had developed a close friendship with a boy named Adam Layman when the two were in preschool. When they learned of Sando's passing, Adam's parents agreed to take in Farhnbullah and his siblings, all three of them, so they could stay together. In fact, the Laymans adopted them and provided a new way of life for them.
Out of the saddest of circumstances, here was a real-life ray of hope.
One thing, in particular, that got better for Farhnbullah was football – he got to play organized games. Adam's father, Kenny Layman, signed Farhnbullah up to play on a team in the Kannapolis Football League. It was a dream come true.
"That was my first time playing for a team," Farhnbullah said. "I was excited. I grew up playing backyard football with no pads. I couldn't afford to play for a team, and now, I actually get the opportunity to go show off what I've been doing in the dark for so long."
It seemed like destiny mercifully intervening for a kid who'd been living the hard-knock life way too soon.
That first year, coaches put Farhnbullah at running back because of his speed. It was a smart call. The first time he ever touched the ball in a tackle football game, Farhnbullah ran for a long touchdown. He was instantly good, and he isn't afraid to say so years later.
"All the juking skills I used to practice, I used them," Farhnbullah said with a smile. "It was like, 'This is too easy.' Playing with the kids in the backyard, THAT was hard. Those dudes were bigger than me. I was in elementary school playing against high schoolers. So when I got on the field against kids my own age, it was like, 'This is football? This is too easy. I'm going to keep playing this sport.'"
Off the field, though, Farhnbullah wasn't exactly following the playbook. Perhaps because of the loss of his mother, he continued to act out, probably more than he ever had before.
The Laymans tried to work with him, but it didn't help much.
"My biggest problem when I was younger," Farhnbullah explained, "was that I was new to America, I was trying to fit in, and I was just trying to be somebody else -- somebody that I'm not."
Then, when he was in fifth grade, one his favorite teachers, Gina Frey-Bostwick, had seen enough, and she let him know it.
"Miss Frey, she sat me down one day and said, 'You keep this up, you're not going to go far in life,'" Farhnbullah recalled. "I don't know what it was, but I really took heed to what she said. I stopped hanging around the kids that were bringing me down, making me get bad grades. I started focusing, just doing the little things.
"It was hard at first," Farhnbullah continued, "because that's just who I was. I was always the funny guy. I'm still funny to this day, but I was the funny guy who went to class and didn't care. It was so hard to get out of that. But I just sat back, and I was like, 'I don't want to be a nobody. I want to do something great in life.'"
Farhnbullah sighs and shakes his head, seeming to finally realize how far he's come when he hears himself talk about his bad days out loud.
"I've changed a lot," he said. "As I've gotten older and just more mature, I'm like, 'I'm happy with who I am. I don't want to be anybody else.'"
A friend, a fan, a father
On the football field, Farhnbullah got even better. He became known as a rising young talent in his hometown, where he would've been slated to attend Salisbury High. But then, another tough moment hit when the Laymans went through a divorce.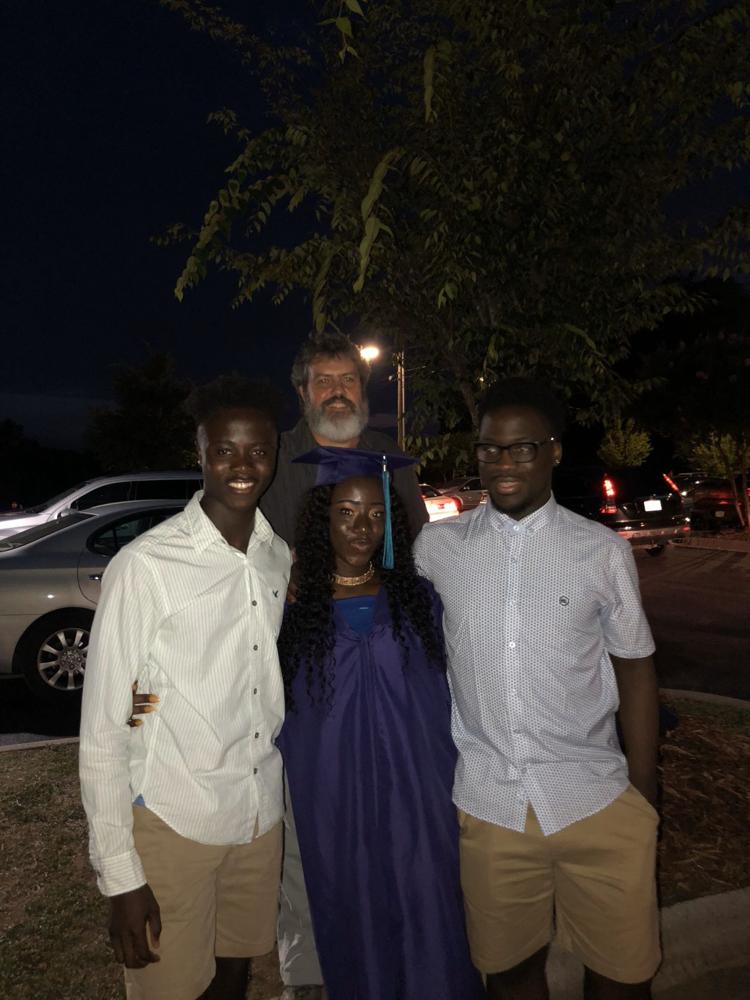 Ultimately, all the kids went with Kenny, Farhnbullah said, and they moved to Cabarrus County late in his eighth-grade year.
Over the years, Farhnbullah developed a special bond with Kenny Layman. It's a bond that seems to want to make Farhnbullah scream to the world his love for Kenny Layman every chance he gets.
See, Farhnbullah always had big dreams, but Kenny made them seem attainable. When Farhnbullah was at his worst as a troubled young boy, Kenny didn't push him away; he came closer, let him know that his father – adoptive or not – wasn't going anywhere.
It was something he never had in his life, and neither did many of his friends back in Salisbury, and Farhnbullah cherishes it every day.
"Kenny Layman, that's my father," Farhnbullah said. "He's a great man. I'm really appreciative of that man. I'm appreciative of everything he does in my life. He's really supportive. He's always in my corner. I can always talk to him about anything. He's a blessing from God. I'm really thankful for him."
As a freshman at Cox Mill, Farhnbullah showed the same type of football promise, and he was a vital part of the JV team. But the year was plagued by injuries. First, he simply injured the elbow on his throwing arm and had to sit out a while. A short while later, he broke the same arm and was done for the year.
Farhnbullah came back his sophomore year and was the JV starting quarterback. Even then, coaches knew he was so talented that they had him practice with the reserve unit on the varsity as a backup to starter Dane Horton, with whom he developed a close bond.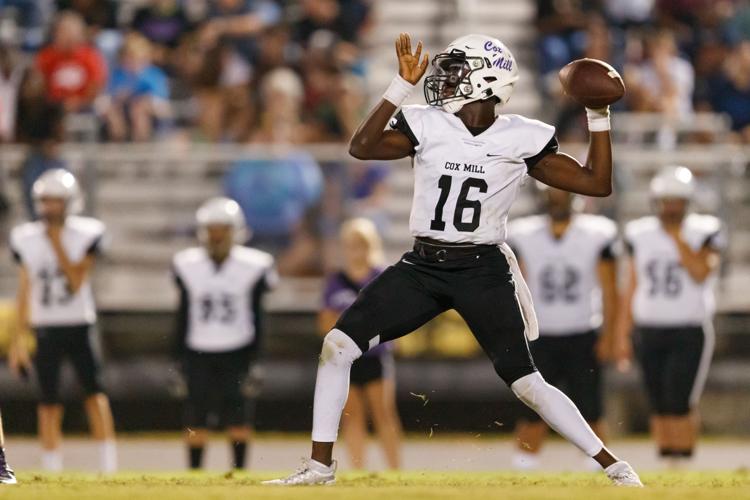 Farhnbullah was happy as the Chargers had a breakthrough year and had a chance to win the South Piedmont 3A Conference title before losing to Northwest Cabarrus in overtime in the final game of the 2018 regular season.
That experience only whetted his appetite even more to become the engineer of the Cox Mill offense when his junior season arrived. And from the first practices over the summer, he's been an offensive leader.
"(Last year), he was getting a lot of reps and learning the system," Stewart, the Cox Mill coach, explained. "In practice, he could make his mistakes, and we could correct them then.
"Coming into this year, he felt really comfortable with the offense and what we were doing. He's making really good decisions, he's learned how to make the right reads, and he's not trying to win the ball game himself; he's trying to do his job and get the ball to some playmakers so those guys can go and make big plays. He's done a great job with that."
Farhnbullah said he never doubted that he could be an effective player at the varsity level.
"I didn't buy into, 'This is varsity, this is a different type of football game,'" Farhnbullah said. "It's all just football to me. So when I got the opportunity, I kept telling myself, 'You've got to seize the moment. You've got to go out there and show these people you can do this. Think about all those times when you were working in the dark, when you couldn't afford to play for a league. Now you've got a big opportunity. Concord and this area is a big stage, so you've got the chance to go out there and show people that you can truly play football and you're a good leader.'
"I knew I could do this," Farhnbullah adds. "I've been through worse, so this is just a small part. I'm just having fun."
Last Friday, in a come-from-behind victory at Mount Pleasant, Farhnbullah reminded everyone of just how good he can be. He threw five touchdowns for more than 300 yards, and he was feeling on top of the world.
There was only one thing that would make him feel better: talking to his mother.
So on Saturday afternoon, Farhnbullah made another trip Salisbury. He has a picture of his mother in his bedroom in Concord, but on this trip, he took it with him and sat it next to Sando's gravestone.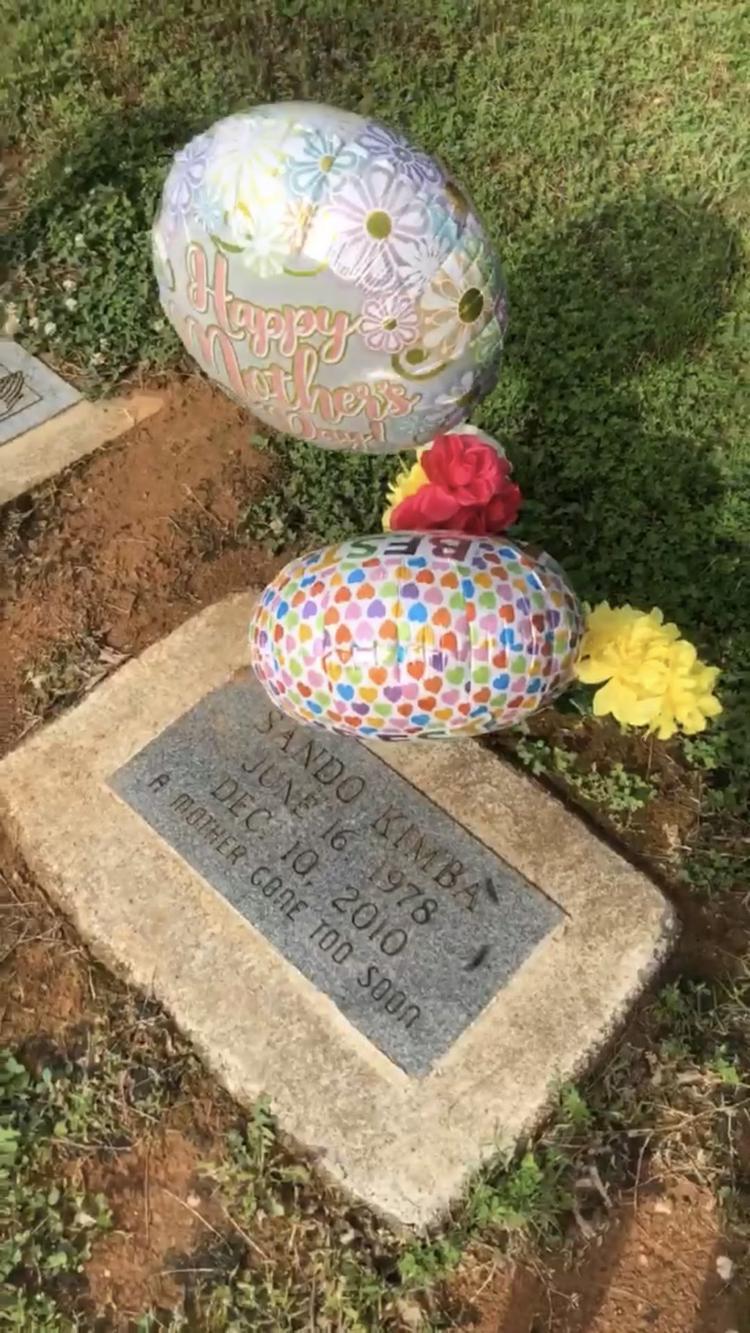 Once again, he had had found his happy place.
"I was the only person in the graveyard," Farhnbullah said. "That's my humble ground. The graveyard is the richest place you'll ever be in your entire life. There's so many people that are dead that could've been something huge in life.
"When I went to go talk to my mom, everybody in the graveyard was surrounding us, just listening to me talk. I was just telling her, 'Everything's going good. We all miss you. My siblings are doing good. I'm handling my business at school. I'm being respectful. We won the other night. I miss you, and I'll see you soon. I'm going to keep making you proud.'"
Farhnbullah takes delight in all the early struggles he's overcome.
There was the loss of his mother at such a formative time in his life.
There was growing out of being a kid who fought all the time into being a peaceful young man who ends sentences with "sir" and "ma'am."
There was growing out of being a struggling elementary school student into an honor student with a 3.8 GPA at an academically challenging high school.
There was developing the trust to let Kenny Layman love him and guide him – pick up where his mother left off.
He is asked, "What do you think your mother would think of you now?"
Farhnbullah is respectful to the questioner as he answers, but he makes sure to correct the word "would," because he knows Sando sees this. All of this. He feels her every day, whether he's sitting in quiet Oakwood Cemetery beside her or looking up to her and smiling after he scores a touchdown in a noisy football stadium.
"I think she's proud of the young man that I've become," he said. "I think she's really proud of my leadership and the respect I show toward people. From where I came from, I could've been completely different. But I think she's really happy that I'm a good man. And I really am going to make her proud.
"I have other dreams. I want to play big-time Division I football. I want to be the first Division I quarterback out of Cox Mill High School. I've prayed about it, and I've worked hard for it, and I've just got to seize the moment every opportunity that I get."
And if he makes it, no matter where he is at the time, you know Farhnbullah will find his way back to Salisbury so he can share the news in a private moment with his mother.