KANNAPOLIS – As indicated by its five double-figure scorers, the A.L. Brown boys basketball didn't have any trouble with offensive production in its Tuesday home conference game with Northwest Cabarrus.
But for more than a half, the Cream of Cabarrus sixth-ranked Wonders had trouble shaking the Trojans and needed something to distinguish themselves from their counterparts, who mirrored them in defensive style and offensive will.
Emerging at the right time were senior guards Amari Grier and Keim Moore, whose chemistry between each other provided a Bunsen burner-size spark that spread to other teammates and helped A.L. Brown pull away for a 78-65 South Piedmont 3A victory.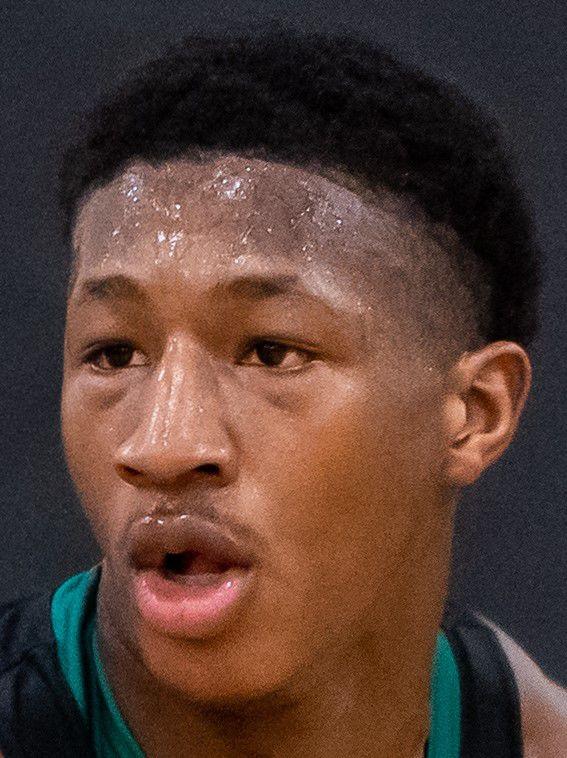 It was a bounce-back game for the Wonders, whose win over league-leading Cox Mill a week ago was overshadowed by their second loss to archrival Concord on Friday. A.L. Brown (15-5, 5-2 SPC) travels to Central Cabarrus this Friday while Northwest Cabarrus (5-14, 1-6), which has lost some conference heartbreakers, visits Jay M. Robinson.
"(Grier and Moore) brought a lot of intensity," said A.L. Brown coach Shelwyn Klutz. "I thought D.Q. Foggie (11 points on three 3-pointers) helped us out defensively early on.
"But Amari and Keim did a good job of sharing the ball and getting everybody else involved. That's what we have to have out of those two to be successful."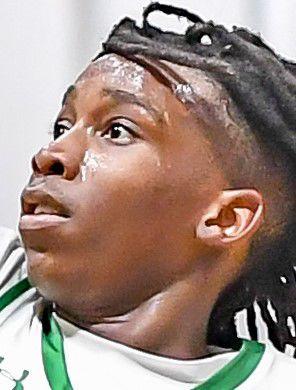 With the help of Kheni Briggs' 13 first-half points (and a team-high 19 for the game), A.L. Brown emerged to a 40-33 halftime lead. But as Grier and Moore were warming up in the second half, a three-point play on a hard drive down the middle of the lane by Jaylan Jackson (12 points) pulled Northwest Cabarrus to within 44-40 with 5 minutes, 42 seconds remaining in the third quarter.
Moore already had two third-quarter assists by that time, including one that allowed Grier to open the second half with a slightly off-balance 18-foot pull-up jumper from the right wing. Moore's steal in the backcourt and subsequent pass to Foggie, who broke ahead of the pack for a layup, was the second of consecutive Wonders baskets for a 48-40 advantage.
Moore's mid-range jumper, which came at the end of a crisscross drive from one side of the lane to the other, and Grier's turnaround baseline jump shot, gave the Wonders their first double-digit lead, and those buckets preceded the highlight of the third quarter.
On A.L. Brown's next offensive trip, Grier was charging from the right toward the basket and lifted an alley-oop to Moore, who was cutting from the left. Moore was well-guarded and missed the tough layup, but Grier raced hard to the hoop and tipped in the miss for a 56-44 lead.
"He always tells me to throw it up, so I threw it up," said Grier. "If he misses, I don't have a choice but to go get it."
A change in defense also changed some of the tempo in A.L. Brown's favor. Klutz switched to a 2-3 zone midway through the third period "to keep the ball in front of us," which helped lead to some fastbreak opportunities during the rest of the game.
J.D. Glenn (12 points) was the benefactor of another key Grier-Moore play in the fourth quarter. Grier stepped in front of a bounce pass in the Trojans' lane and released the ball to Moore, who dribbled up the court and lofted an alley-oop to Glenn, who put away a dunk.
In the second half, Grier and Moore combined for 18 points and three steals, while Moore had four assists. Grier finished with 13 points, and Moore added 12, while Briggs had a game-high nine rebounds.
"I think (A.L. Brown) came out in the second half and just played a little harder," said Trojans coach Eric Jackson. "They made some tough shots. We contested a few, and their players stepped up, and that's a testament to them being in the gym and getting the work in."
While the Wonders out-rebounded the Trojans 27-18, controlling the boards allowed Northwest Cabarrus to post a lead multiple times in the first quarter. Jahbori Raines tallied six points in each of the first, second, and fourth quarters, leading Northwest Cabarrus with 20 total. Chris Spears notched 12 of his 15 points in the second half.
Northwest Cabarrus       17        16        16        16        65
A.L. Brown                          20        20        19        19        78
NORTHWEST CABARRUS – Grigley 9, McKoy 4, Jaylan Jackson 12, Jahbori Raines 20, Chris Spears 15, Lane 2, Trombley 3
A.L. BROWN – Amari Grier 12, D.Q. Foggie 11, Kheni Briggs 19, Keim Moore 12, Colson 3, Wilson 2, Chapman 3, J.D. Glenn 12, Eccles 2