HARRISBURG – Hickory Ridge boys basketball player Tucker Johnson threw down a slam dunk to start off overtime, riling up the crowd and the entire team.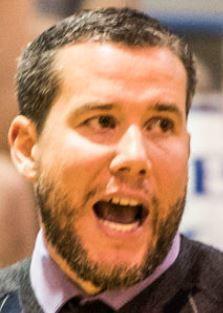 It was the Ragin' Bulls' first lead all game. After playing lights-out defense and conjuring magic to erase a 12-point fourth-quarter deficit to force overtime, they finally, finally had a lead.
Unfortunately, the ninth-seeded Greensboro Grimsley Whirlies took the lead back and eventually the game, as the eighth-seeded Bulls fell, 59-56, at home Thursday in the second round of the Class 4A state playoffs.
"The game was about heart, effort, energy, and the guys gave me all that tonight," said Hickory Ridge coach Robert Machado.  "I have no problems with how we played. I wish we didn't turn it over as much and made more free throws, but they didn't quit, kept fighting, believed in me. But we just didn't make enough plays to go on."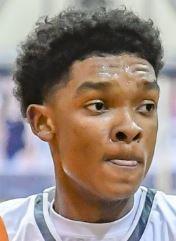 The loss was the team's first home loss of the season and the first time they lost back-to-back games all year after falling in the Southwestern 4A Conference tournament semifinals last week. The Bulls end their season with a 21-6 record.
In the third quarter, Hickory Ridge turned a 32-24 deficit to 37-34 to end the quarter. Grimsley's Ahmil Flowers, a High Point University commit who finished with 30 points, started the fourth quarter by scoring six of the team's 10 points to extend its lead to 47-35 with 4:33 left.
Then, Machado and the Ragin' Bulls implemented a press defense that gave Grimsley absolute fits. From that point until the end of regulation, Grimsley scored two points, missed two shots and recorded nine turnovers.
"I always feel like my team never thinks we're going to lose," said Machado. "There's no point in the game we thought 'we're going to lose this game,' and it's been like that all year. They believe that: 'We're going to make the next play, we're going to get a stop, get a score, get a stop, get a score, and we're going to do that five more times.'"
Hickory Ridge actually did it seven more times, scoring on seven straight possessions to go on a 14-2 run in a 2½-minute span.
Kobe Clifton hit a 3-pointer, Caleb Foster knocked down a bucket, and Daniel Lubamba scored on an offensive putback. A Clifton steal led to a Foster layup, Clifton and Lubamba each made one free throw, and Lubamba made another basket. Just like that, it was 49-49 with 1:58 left.
With 27.7 seconds left, it was still tied at 49, and Hickory Ridge was running out the clock for the last shot of the game. Foster drove to the basket, but his shot was blocked. A Grimsley player threw up a full-court shot at the buzzer, but it just missed off the rim.
In overtime, Clifton drilled a 3-pointer to turn a 58-53 deficit into a three-point game with 13.4 seconds left. On the Grimsley inbounds play, the Whirlies threw it straight out of bounds to give the ball back to Hickory Ridge.
"To do that and get the ball back, I felt like we got this," Machado said. "I felt like this was the game, and we were going to make it."
Foster drove the lane for the tie, but he missed. Johnson got the rebound, but his shot missed as well. Grimsley's Travis Shaw got the rebound and was fouled with 3.7 seconds.
Shaw made one free throw to make it 59-56, but he missed the second. Foster drove down the length of the court, fired up a 3-point shot with a decent look at the rim, but it was a tad long off the backboard.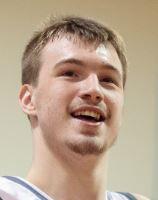 Foster, who battled a hamstring injury, didn't play until the second half and scored 14 points. Shane Fernald led the team with 16 points, nine rebounds and three steals. Lubamba also scored 14 points with seven rebounds.
Overall, it was a great season for the Bulls. They won the regular-season conference title and set a record for most wins in program history. On top of that, they'll be returning all of their starters.
Machado called the loss a "good experience game" that his young team will learn from for next year.
"It's a game they'll remember," he said. "We're young at every position. All our starters are coming back, and as long as they stay hungry and keep working, we're going to get better."
Grimsley                     11     14     12     12     10 -- 59
Hickory Ridge             9      9     16     15      7 --  56
GRIMSLEY -- Ahmil Flowers 30, Daniel Cooper 13,  Shaw 8, Albright 3, Martinek-Jenne 3, Watlington 2
HICKORY RIDGE – Shane Fernald 16, Daniel Lubamba 14, Caleb Foster 14, Clifton 7, Gunter 3, Johnson 2