CONCORD – This is going to sound really crazy to boys high school basketball fans in Cabarrus County – or, heck, even across the state.
But here was the unspoken truth as the N.C. Independent Schools Athletic Association 3A playoffs began Tuesday night: This was a relatively new venture for the Cox Mill Chargers.
That sounds crazy for a nationally recognized program that's won two of the last three Class 3A state titles and recently claimed its third straight conference championship. But the reality is this year's version of the Chargers is comprised mostly of players who were on the JV squad last winter.
And that inexperience showed early as the Chargers played host to Belmont Stuart Cramer in the first round Tuesday night.
But after allowing the 31st-seeded Storm to hang around for parts of the first and second quarters, the second-seeded Chargers pulled away in the second half while taking a 92-46 victory to advance to the second round.
The win moves the Chargers' record to 24-3 on the season and sets them up for a second-round home matchup with 18th-seeded Winston-Salem Parkland Thursday night.
The Chargers aren't suddenly grizzled playoff veterans, but their overall performance showed they're ready to compete at a high level in the postseason, just as they did while sweeping the South Piedmont 3A Conference's regular-season and tournament titles.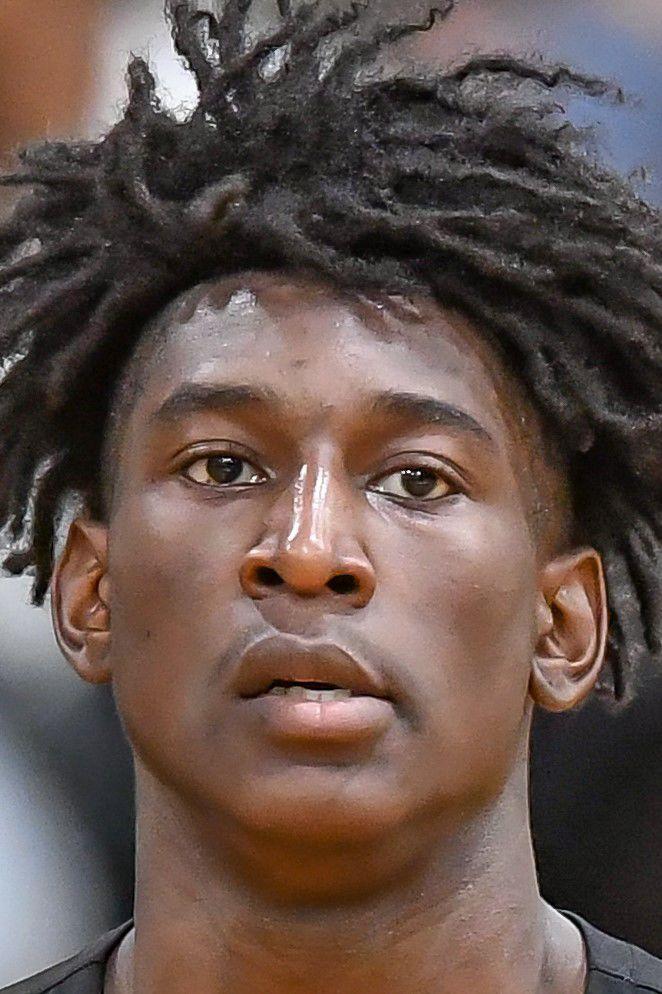 Sophomore guard Quave Propst-Allison, who was a spot-action reserve on last year's state semifinalist team, led Cox Mill with 19 points. Senior forward Bailey Gentile, who also only saw limited action for the Chargers a season ago, had 10 points, as did a pair of call-ups from the JV squad, Chris Hunter and Zach Riddle.
"It's a huge first step coming and winning the first game just to get going," Gentile said. "I feel like we bounced back really well in the second half, especially in the third quarter. We get to play another game, and we're excited for Thursday."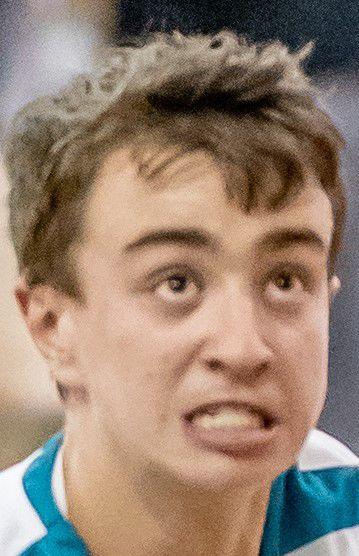 First-year Cox Mill coach Ty Johnson said he couldn't be more pleased with the way his young corps of players acquitted itself after settling down.
"This was good for our guys," said Johnson. "I think I counted 10 of our guys who'd never played in a playoff game, so it was a great experience for those guys.
"I feel like for a lot of our guys off the bench, starting out, it was a little bit different, and they played a little bit different. But I think we settled down in the second half and they just did a good job of realizing, 'It's the same game, nothing changes, we're at home.'"
Stuart Cramer played at bit of a frenetic pace, quickly getting up shots once it got down the floor, be they hard drives to the basket or 3-pointers. And the Storm got some shots to go down early, which helped their confidence and momentum.
The Chargers started the game playing their own up-tempo style, but many of the shots they've easily hit all season were off the mark, and they committed some unforced turnovers.
That said, the first half wasn't THAT bad for the Chargers, who began to create separation in the last half of the second quarter, when they used a 16-4 run, anchored by six straight points from Propst-Allison, to go into the locker room with a 42-23 lead.
The tide had clearly changed, but that wasn't enough for Johnson and his coaching staff. It wasn't about the point total or how big the lead was; it was about the caliber of basketball the Chargers were playing, and that certainly rose in the second half.
Cox Mill shot a sizzling 11-for-13 from the field in the third quarter, mainly because the bulk of their shots were layups caused by steals off intense pressure in the backcourt or defensive rebounds and crisp ball movement down the floor. The sole points outside the paint came on a deep 3-pointer by Gentile.
By the time the third quarter was done, Cox Mill had a 69-32 lead, and the first-playoff-game jitters were long gone.
Hunter, for example, came off the bench and went to work, attacking the basket with gusto and scoring with slick left-handed layups against hapless defenders. During a stretch of about 1½ minutes in the quarter, the junior guard scored nine points in a row, including going 3-for-4 from the free-throw line.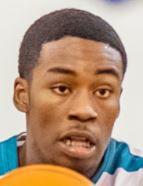 "I wanted to get to the cup and get some shots for my teammates or try to get to the free-throw line," Hunter said. "We started off slow, so we wanted to come out (in the second half) and push the lead, push the tempo."
Hunter and his teammates were simply following their marching orders from Johnson's halftime speech.
"We just challenged them," Johnson said. "We challenged them defensively to rotate better and challenged them offensively to quit settling. We wanted great shots, not good shots.
"'We like the 3, but we love the rim.' That's one of the things we say. So we had to love getting back to the rim to make it easier on us."
And Hunter is one of the Chargers perfectly suited for such a task. The 6-footer regularly gets to the hoop, even with larger interior defenders waiting on him when he gets there, producing eight points per game during the regular season.
"Chris is just so dynamic when he drives to the paint, so strong," Johnson said. "And when he gets to go up with that left hand, he absorbs contact. He didn't finish all of them; he had to go to the free-throw line and earn some of them. But he's so strong that when goes up to the rim, he finishes AT the rim."
The Chargers' next task, however, is expected to be a bit tougher than Stuart Cramer, which closes its season with a 12-14 record.
Parkland tied for second in the highly regarded Piedmont Triad 3A Conference, which is home to first-place Winston-Salem Mount Tabor and co-runner-up Greensboro Ben L. Smith, a pair of teams that also advanced to the second round Tuesday night.
Parkland defeated West Rowan, 63-50, Tuesday and sports a 22-4 overall record.
"That's going to be a heck of a second-round game," Johnson said. "They're (No.) 5 in the state and we're 2 in the state in the media poll. They're in a strong conference, and they won their conference tournament. Parkland's a great team. They're deep and well-coached. They're small like us, and they play hard, so it should be a fun matchup.
"They're battle-tested, they've played good competition, so they're not going to be intimidated coming in here," Johnson added. "So I think our guys are looking forward to that. They know the expectation. They know it's only going to get harder. It doesn't get any easier. If it got any easier, everybody could do it. But I think our guys are ready for it."
Cramer    14       9     13     10 – 46
Cox Mill   24     18     33     17 – 92
CRAMER – Jeffries 8, Elliott 9, Graham 9. Will Kelly 20
COX MILL – Quave Propst-Allison 19, Chris Hunter 10, Lawrence 5, Morgan 3, Poindexter 7, Woodlidge 2, McClanahan 4, Nelson 6, Boyd 8, Bailey Gentile 10, Zach Riddle 10, Baker 8