CONCORD – Last week was as action-packed as we expected, as teams from across the county made gains in their conference races and pushed forward as the regular season heats up.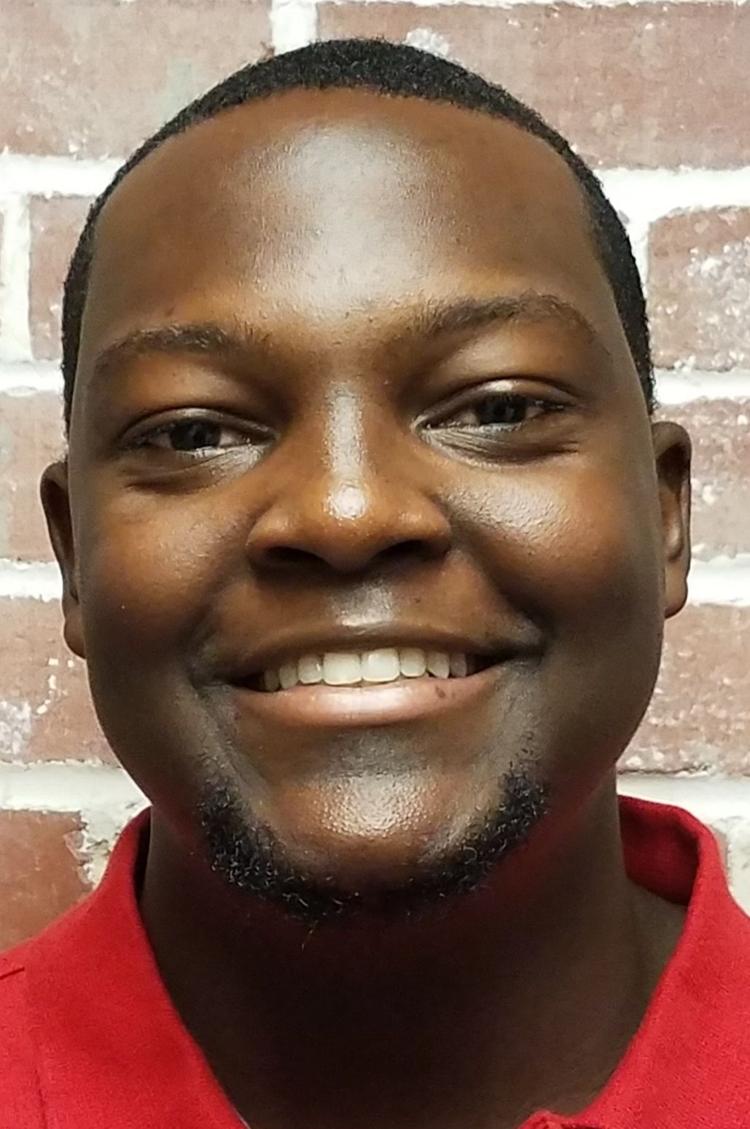 This week looks to be as exciting as the last couple, with Cabarrus County crowning a champion, some conference races coming to a close and others just warming up.
Take a look at the week ahead in Cabarrus County sports and see who faces whom in the South Piedmont 3A Conference.
Chargers still in full control
Cox Mill still maintains the first position in the SPC volleyball ranks, with a 12-1 overall record and 7-0 league mark. The Chargers beat second-place Jay M. Robinson (9-5, 6-2) on Thursday in their "Bold for the Gold" game.
The game raised money for "Prayers for Elijah," an organization dedicated to funding research after 10-year-old Elijah Aschbrenner of Cox Mill Elementary School was diagnosed with a rare form of cancer. The match even had a raffle for tickets to see the Carolina Panthers play the Seattle Seahawks on Dec. 15.
The Bulldogs have a home match against Concord on Tuesday before they travel to Central Cabarrus Thursday. They'll see the Chargers again in just a week, facing them next Thursday at home.
"It feels great," Bulldogs coach Vanessa Colón said. "The girls are playing well. We've had injuries, and the girls play great, no matter who is out there."
The Chargers travel to A.L. Brown Tuesday and then face Northwest Cabarrus Thursday.
Since it has already beaten the Bulldogs twice this season, if things continue as they have, Cox Mill will be the SPC regular-season champion, with the Bulldogs coming in second. With that being the case, the Bulldogs have their eyes set on the conference tournament.
"We're second in the conference right now, so we're looking forward to the conference tournament and trying to come in first this year," Colón said.
SPC tennis regular season ending
Cox Mill, Northwest Cabarrus and Concord have all held on to their positions from a week ago as the top three tennis teams in the SPC.
The Chargers are still in control with a 9-1 overall record, 8-0 SPC. They haven't lost a match since dropping the season opener against Carson, 5-4. The Cougars are still unbeaten at 12-0, 7-0 North Piedmont 3A, so the loss is understandable, but since then Cox Mill has only dropped eight sets, all of which came in two matches against Concord.
The Chargers face Central Cabarrus Monday and then Northwest Cabarrus Wednesday to wrap up their regular season.
Northwest Cabarrus has rattled off three straight victories since dropping two straight against Cox Mill and Concord. The Trojans will have rematches against those two teams this upcoming week, facing Concord Monday and visiting Cox Mill Wednesday.
The Spiders will end their season Wednesday as well, when they host rival A.L. Brown.
Boys soccer has reached the halfway point as of last week, and things are starting to take shape in the SPC and across the state.
A.L. Brown (11-1-1 overall, 4-1 SPC) suffered its first loss Tuesday at Central Cabarrus, as the Wonders fell, 2-1. They followed that with a match against South Iredell Thursday that ended in a 2-2 tie. They'll host Cox Mill on Tuesday before another match against rival Concord on Thursday.
"It's going to be a dogfight," said Wonders coach Sean Szakal after Thursday's match. "II would have felt a lot better if we won tonight. We've had some hiccups in these last two, so we need to right the ship."
The second matchup of three for these two, this time the Spiders host after falling at Kannapolis Memorial Stadium, 10-9, on penalty kicks in the first matchup two weeks ago.
"I don't know what adjustments Sean and I need to make," said Spiders coach Todd Tinsley. "It was as close of a game as you'll see."
The Spiders are now leading the conference race with a 12-1-2, 5-1 record after beating Northwest Cabarrus, 3-1, on Thursday.
Jay M. Robinson lies close behind at 6-3-2, 3-2. The Bulldogs welcome Concord Tuesday and travel to play at Central Cabarrus Thursday. Tinsley's Spiders don't plan on overlooking that Bulldogs matchup early this week.
"We beat Jay M. Robinson, 6-1, last time but their keeper was out," Tinsley said. "So we're thinking it'll be close. So we can't even look forward to Kannapolis."
Cabarrus to crown a champion
On Tuesday, the Cabarrus County Cross Country Championships take place at Frank Liske Park. Hickory Ridge's girls and Cox Mill's boys will both be running as two-time defending champions, while Ragin' Bulls junior Lauren Richards is seeking her second consecutive individual girls crown.