CONCORD – Lavar Batts Sr. recorded his 100th victory as Jay M. Robinson's boys basketball coach Tuesday as the Bulldogs slid past visiting Jesse Carson, 64-57. Jay M. Robinson athletics director Wes Harrington presented him with a commemorative ball afterward, and Batts' players surrounded him with embraces and pats on the head.
A hundred wins is certainly a nice accomplishment. It's a convenient, round number that places any coach in a select club that many never reach.
But what defines Batts' impact as a meaningful high school basketball coach is easily the second 50 wins he recorded, as opposed to his first 50. The first 50, which started in the 2014-15 season, happened quickly and included a state championship, conference championships, and a couple of deep runs in the state playoffs.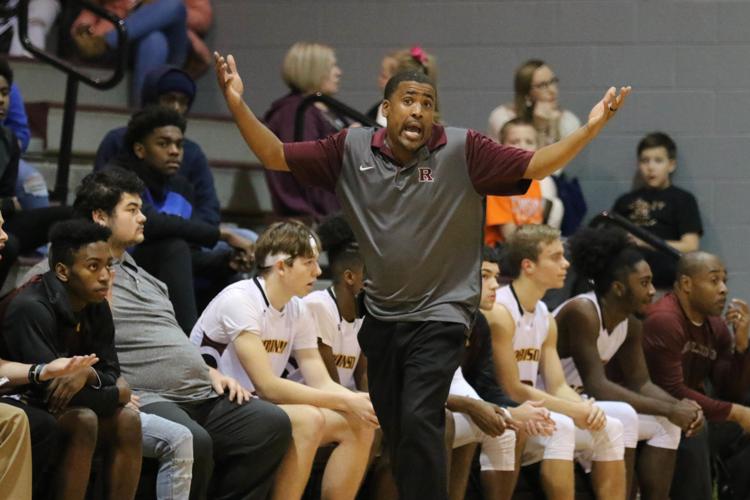 The second 50 took longer and have been measured by Batts' commitment to the program and the relationships he's established with players during seasons when building bonds was more significant than building champions.
"We love Coach Batts," said Harrington. "We love his enthusiasm, his passion, the way he coaches, his intensity. He is a Bulldog in every way, shape, and form. We are truly, truly blessed to have him as our head basketball coach."
Batts had already served as the junior varsity coach and as an assistant to former Jay M. Robinson head coach Joe Pike for three years before taking over after the 2013-14 season. Pike had been coach since the school opened in 2001 and had waves of success, including a 24-3 mark with a conference tournament championship in Batts' first season as an assistant.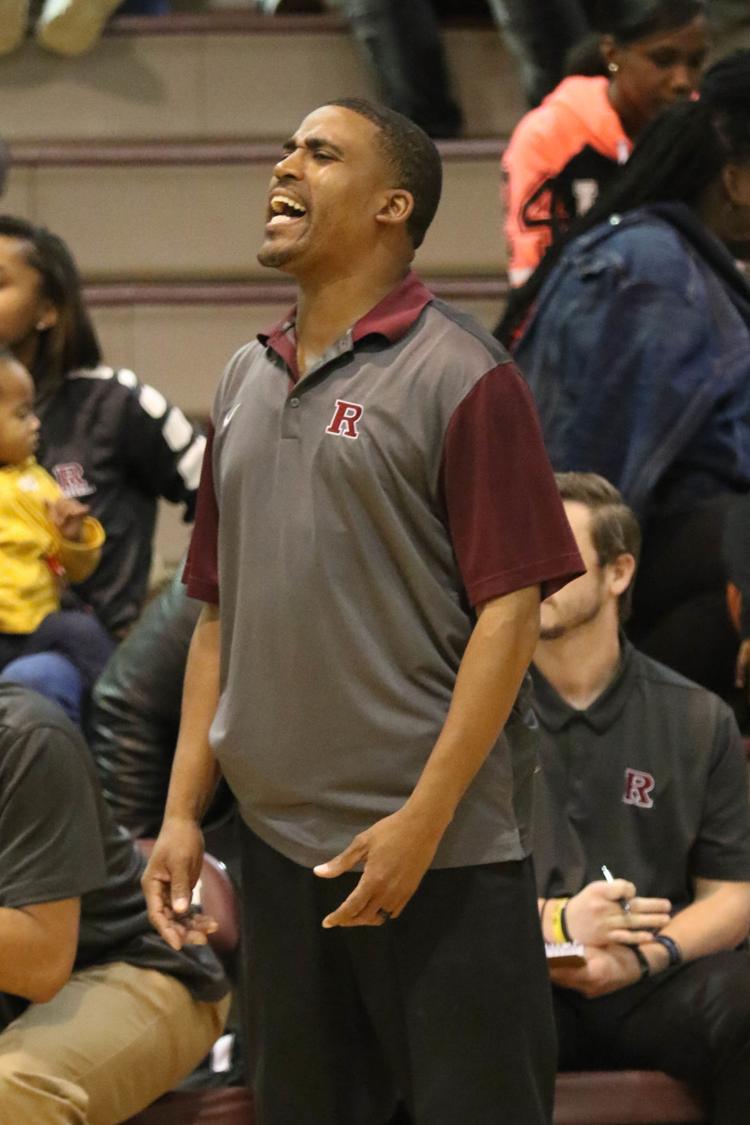 Batts inherited a talented team but one that was planted in the 4A classification in a Charlotte-based conference with some of the best teams in the state. The Bulldogs won 19 games his first year but suffered a 20-point loss to West Charlotte, a conference rival, in the second round of the state playoffs.
In Year Two, the stars aligned. Not only did Jay M. Robinson get to reclassify to the 3A level, but its star players all peaked.
That roster included Batts' son, Lavar Jr., a tall, slender, and sleek junior guard who had been one of the state's top recruits for a couple years; talented seniors Daniel Spencer and Jordan McKenzie; and a bevy of support players whose contribution was understanding their roles.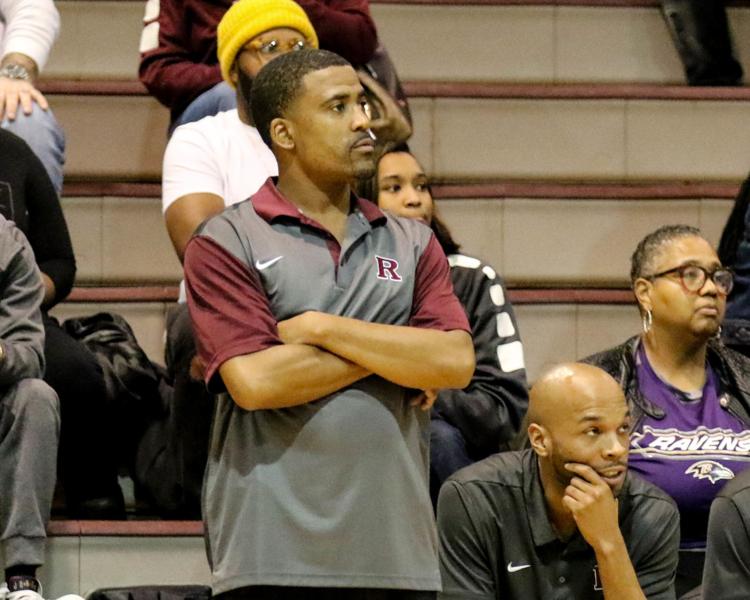 The Bulldogs swept the regular season and tournament championships in the South Piedmont 3A Conference and rolled to the 3A state championship, the first in school history.
The following season, Batts Sr. recorded his 50th win in Jay M. Robinson's third game of the season. The Bulldogs reached the fourth round of the state playoffs but bequeathed their state championship throne to Cabarrus County rival Cox Mill.
At that time, there was speculation in the county that Batts Sr. had completed his run as Jay M. Robinson's coach. Lavar Jr. graduated and was heading to N.C. State, and many assumed Batts Sr. would leave coaching so he could follow his son's collegiate career more closely. Batts Sr. says that was never an option.
"With Lavar (Jr.) leaving, everybody was expecting, 'He's leaving, so I'm leaving'," said Batts, Sr. "That was never going to be the case. This is my joke: Everybody always asks, 'When are you going to leave?' I say I'm not going to leave until they put my name on that floor (Jay M. Robinson's court) or they put me out of here."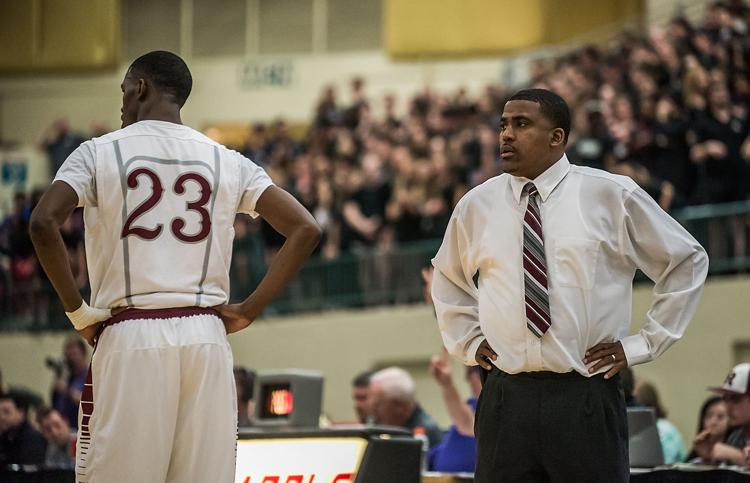 Over the next two seasons, Jay M. Robinson's combined record was 23-30 with a couple of first-round exits from the state playoffs. Certainly Batts would have liked for his teams to win more, but winning never made coaching at Jay M. Robinson his "dream job."
What validated coaching for Batts was being a mentor to his players and establishing relationships for life. He says he and all of the players from the 2016 state championship team still communicate through the same group text they established years ago.
"He's one of the closest coaches I've probably ever had," said current Bulldogs senior guard Justin Boateng. "(Batts getting his 100th victory) means a lot to me. He's the only coach with a state title at this school. He's like a father figure to me."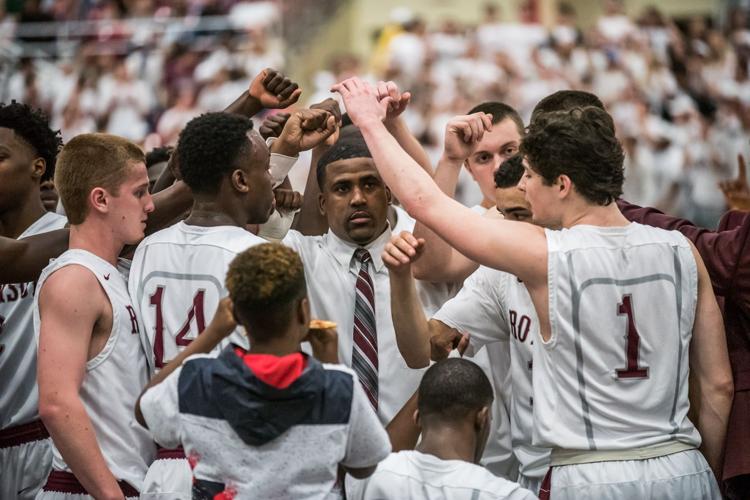 That's not a figure of speech coming from Boateng. His father passed away a couple years ago, and in some ways, Batts has been someone to lean on.
"Those things make me feel good, to be able to help them," said Batts Sr. "I always explain to my players, 'It's bigger than basketball.'"
Several people from Batts' coaching past, including some former assistant coaches, were in attendance for Tuesday's milestone victory. Lavar Jr. couldn't make it. After transferring schools, his schedule is busy as a first-year member of the team at UNC Asheville.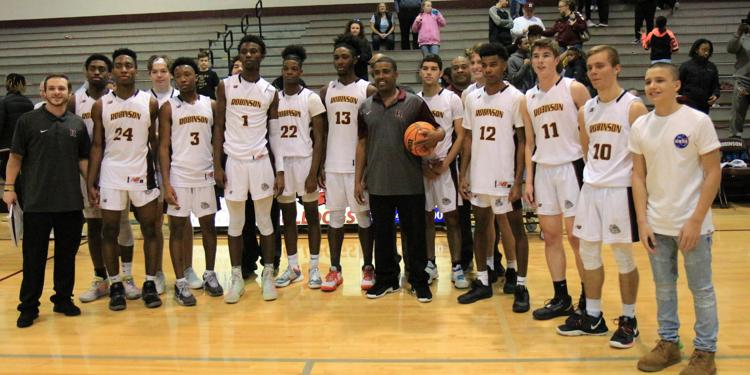 However, Batts Sr.'s daughter, LiAra, a standout basketball player at Northwest Cabarrus Middle School, and his wife, Starr, were in attendance. Starr is not just a basketball wife. She's the team's official scorekeeper and Lavar's unofficial assistant coach at home.
"She tells me what she thinks I should do and who I should play," joked Lavar Sr., whose career record stands at 100-53. "She stays calm. She's been good co-pilot for me, and my daughter is definitely a great cheerleader supporting me."