CONCORD – And to think: Early this spring, Riley Tucker was wondering if 2019 was going to wind up being the worst season of her high school career.
Instead, it turned to be her best, and definitely her most memorable.
On Wednesday, the N.C. Softball Coaches Association named Tucker its Class 3A West Player of the Year, with the recent Central Cabarrus graduate leading nine county players on the NCSCA All-State Team.
Tucker was joined on the squad by fellow Vikings Lacie Coubal and Brantleigh Parrott. Other Cabarrus County players earning spots on the all-state team were A.L. Brown's Kaylyn Belfield, Maddy Daniels and Tali Hagler; and Mount Pleasant's Brianna Herring, Mya Horne and Morgan Maddaluna.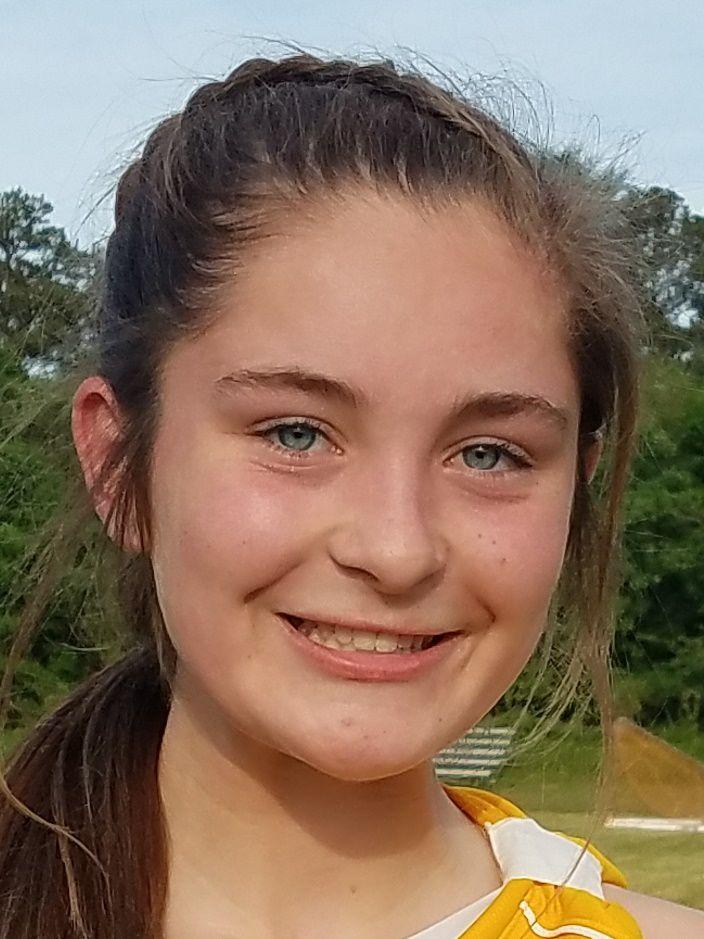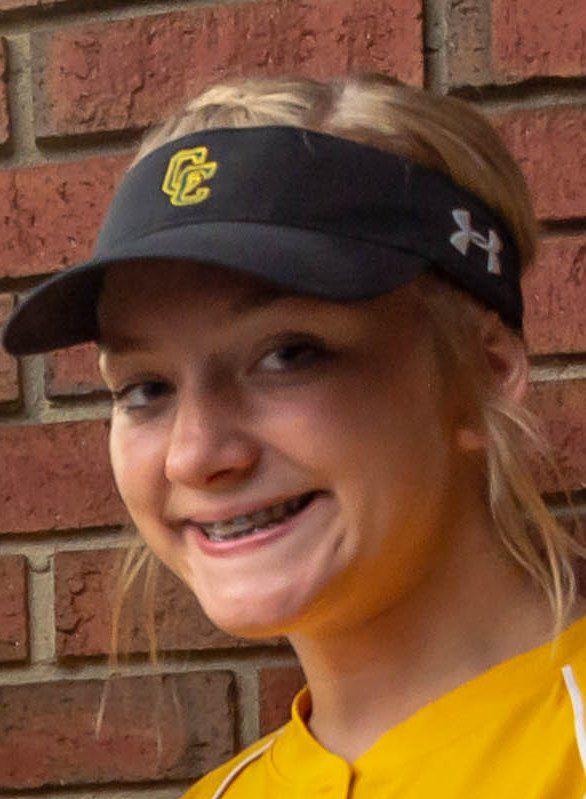 Each of the aforementioned players was given spots on the NCSCA's All-District 6 Team last week, with Tucker also being named the player of the year for the district.
This marks the fourth year in a row that Tucker, a Catawba College signee, has made the all-state team, however, the previous times were for her pitching prowess. This time around, Tucker took Western North Carolina's top 3A softball honor because of her bat and her play as an infielder.
Struggling through an injury early in the spring, Tucker went on to win South Piedmont 3A Conference Player of the Year and was a central figure as the Vikings repeated as the league's regular-season and tournament champions.
Tucker's light also shined brightly as she helped Central Cabarrus go further in the state playoffs than it had since 2005. The Vikings reached the 3A championship series, where they eventually lost to Eastern Alamance.
Clearly, the season ended a lot differently than Tucker anticipated back in March, when she felt she wasn't playing her best softball.
"(Being player of the year is) really exciting knowing that, at the beginning of the season, I struggled pretty bad after getting hurt and I thought it would end up being one of my worst seasons," Tucker said. "I lost a lot of confidence in my pitching, and I had to switch positions, and it was just a lot I had to work through. Now it's just really exciting to be state player of the year."
Early in the season, Tucker went to Central Cabarrus coach Charlie Blackwelder and suggested that Parrott, a talented freshman, take over the primary pitching duties. Tucker, meanwhile, focused on second base and the batter's box. It was the perfect setup for the Vikings, as Tucker hit .531 with 59 RBIs and seven home runs.
"She's a tremendous athlete," Blackwelder said of the 5-foot-10 Tucker. "You look at her, and you see she's tall, and because she's tall, you think she's not athletic. But I'm telling you, that kid is super athletic and super competitive. She hates to lose.
"She's had an unbelievable career at Central," the Vikings coach added. "We've leaned on her hard for four years, and I don't think you can ever replace a player like that. Players like her don't come along that much. The way she accepted her role with class shows what that kid's all about."
Tucker said she didn't start feeling good about her play until toward the end of the regular season.
"I felt like I started hitting better, and then I got my confidence back," Tucker said. "Everything went uphill from there.
"When I was making goals at the beginning of the year, I wanted to make it to the conference tournament and win that, and then make it to states. And, yes, I wanted to win player of the year for the conference. But I didn't really think about district or state player of the year. But this is amazing. I'm really blessed to win all of these awards."
Both freshmen, Coubal and Parrott also played pivotal roles for the Vikings this season.
Parrott was named SPC Pitcher of the Year. She had a 1.60 ERA and notched 199 strikeouts in 149 innings. Parrott was also strong as a hitter, batting .381 with 17 RBIs, 12 doubles and a pair of home runs.
Coubal, meanwhile, was a mainstay in center field and ranked second on the Vikings with a .389 batting average. She added 23 RBIs, 10 doubles and a team-leading four triples.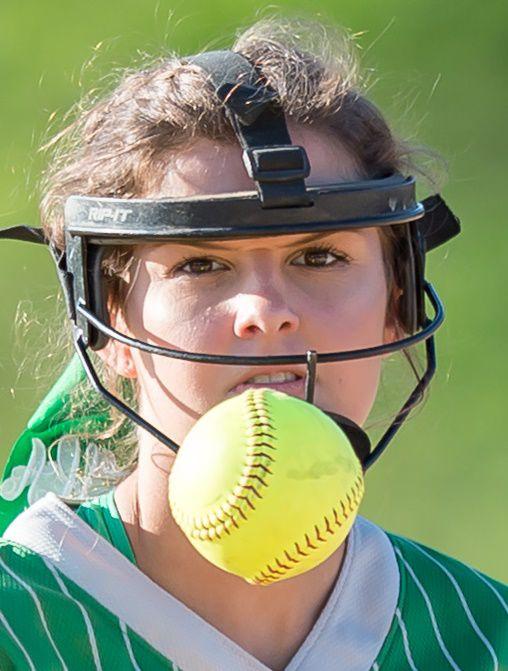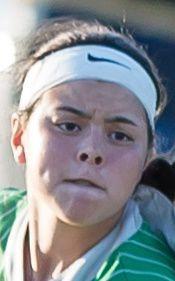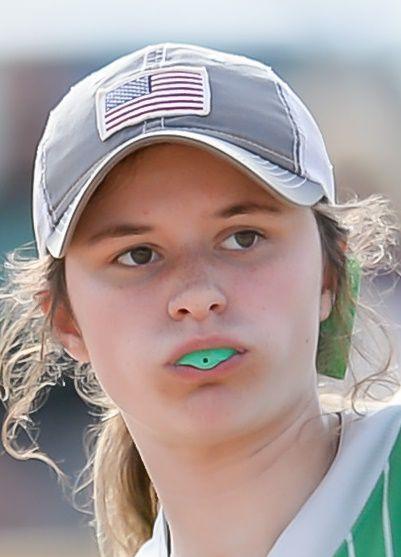 Belfied, Daniels and Hagler were all key players as A.L. Brown won 20 of 25 games this season and finished second in the SPC behind Central Cabarrus.
Hagler was a standout pitcher who was dominant as a sophomore for the Wonders, even as she was coming off a serious back injury from the previous season.
Belfield was one of the county's best players as a freshman center fielder, and Daniels consistently made plays at second base during her sophomore season. Both Belfield and Daniels regularly had hot bats.
Mount Pleasant finished second in the Rocky River 2A Conference, behind only state champion West Stanly. It was no small feat for a program that welcomed a new coach, Brittany Baucom.
Herring, Horne and Maddaluna were three reasons the transition went smoothly.
"We only had one (assistant) coach on our staff returning, so we didn't know what to expect," Baucom said. "But our girls rose to the challenge. As soon as we got there, they were ready to put in the work.
"We had probably over half our team step up, and the three (players) that were nominated (for all-state) definitely deserved what they got."
Things started for the Tigers with Maddaluna, a junior who played outfield and shortstop. Maddaluna had a .585 batting average and 26 stolen bases, which earned her Rocky River 2A Player of the Year honors.
"She's our team leader," Baucom said of Maddaluna. "She steps up and gets the job done. She's a slapper, but she's also one of those kids that can hit for power. She's got incredible range in the outfield, and this season we had to move her into the infield as well. Just the way she adapted showed the depth of her as an athlete."
Horne, a junior catcher/third baseman, ranked second for the Tigers with a .490 batting average. When asked to describe Horne, Baucom had two words.
"Raw power," Baucom said. "She's a tiny little thing, but she's got so much power, and she generates it to her advantage.
She's one of those clutch hitters that sneaks up on you but gets the job done when you need her to.
"She's disciplined at the plate," Baucom added of Horne, "probably the most disciplined batter I've seen at the plate. And she works hard."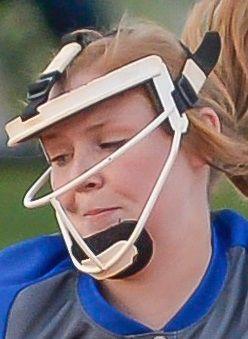 As a sophomore, Herring helped Mount Pleasant with her pitching and her bat. Herrington went 4-1 in the circle with 35 strikeouts and hit .439 with 20 RBIs. And she did it all while trying to bounce back from a torn labrum suffered in 2018.
"But she stepped up in roles other than pitching," Baucom said of Herring. "I think this was the first year she was able to hit as a pitcher as well, and she got to show off a little at the plate. She's one of those clutch hitters, a lefty with a lot of power. And she was big for us."