Central Cabarrus High School had its prom on May 4, the night one of its graduates was fatally shot.
Mooresville K-9 police officer Jordan Sheldon, a 2005 graduate of the school, was on duty when he was killed during a traffic stop on West Plaza Drive.
Sheldon, 32, was shot and killed after pulling over 28-year-old Michael Aldana around 10 p.m.
Sheldon's funeral service took place Friday morning at Calvary Church in south Charlotte before being escorted in a funeral procession back to the Mooresville Police Department.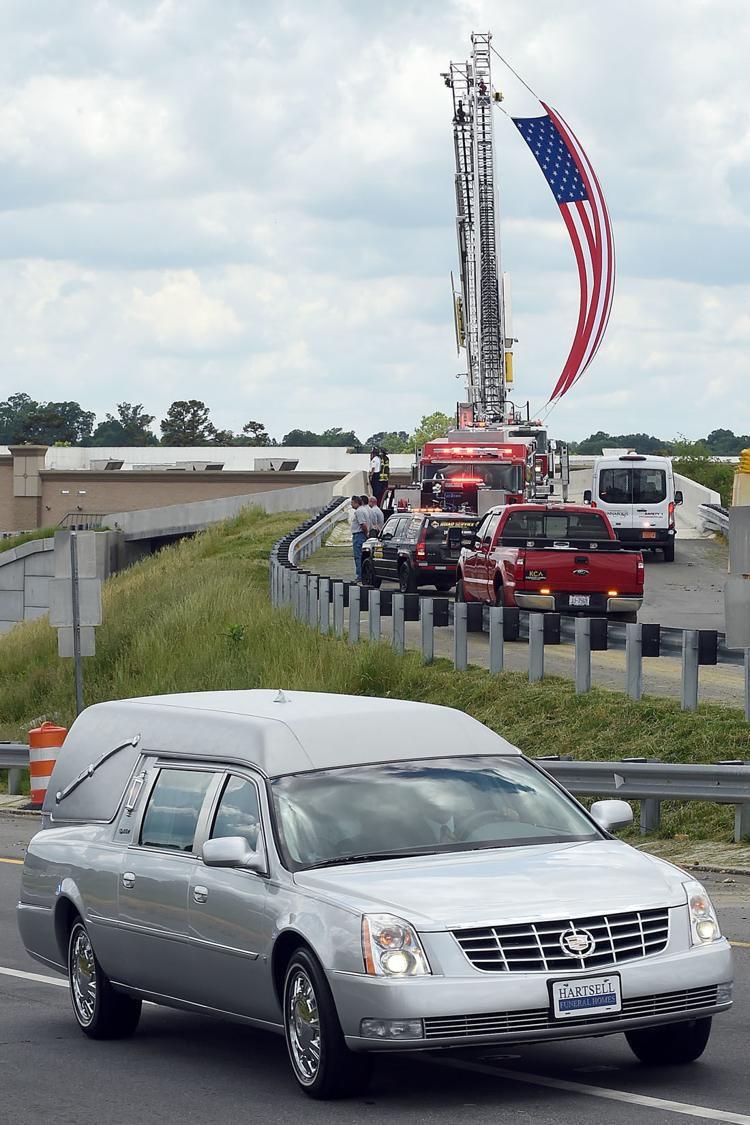 The Mooresville community, and law enforcement agencies from around the state, are grieving and still in shock.
Back home, in Concord where Sheldon grew up, those who knew him and met him are heartbroken by the senseless death.
Kim Biondi, an English teacher at Central Cabarrus High School, remembers her former student's infectious smile.
"You never saw Jordan without a smile on his face," Biondi said. "He was such a teddy bear. The other kids responded so positively to him. If somebody in class was upset, he was there to comfort them and tell them it didn't matter. He was a friend to everyone."
Biondi, a teacher at the school since 1999, is one of only a handful of educators who were at Central Cabarrus when Sheldon was. She taught him and his older sister, Lauren.
Sheldon played football for the Vikings.
"These kids are always our kids," Biondi said. "It doesn't matter if they graduated 20 or 30 years ago. I still see them as our children. It's devastating."
Sheldon's obituary says he was "known for being a good Samaritan his whole life - protecting others from bullies in school, being kind to strangers and going out of his way to help others."
Biondi remembers those times Sheldon stood up for others, and that he was a role model.
"We are so proud of him. He's one of the kids where it was easy to predict a bright future for him," Biondi said. "There was no doubt he was going to grow up to be someone the community could lean on."
Biondi has a bulletin board in her classroom with photos of moments of her time at Central Cabarrus. She finds herself looking at it more often.
 "There is a picture of Jordan," she said. "He has a big smile in the picture and he looks so happy and confident. Just looking at it now really hurts me."