CONCORD – It's a holiday tradition for many.
Crowds of shoppers lined up outside of Concord Mills Mall Thursday evening, well before doors officially opened for Black Friday sales.
Shoppers anxiously waited to get their hands on the best deals.
Some even spent the night waiting.
For years, at many locations, Black Friday shopping starts on Thanksgiving evening.
That was no different at one of the most populated shopping locations in the Charlotte area.
Concord Mills opened its doors for shoppers on Thursday at 6 p.m., and Best Buy opened up an hour earlier.
Shoppers rushed inside to find the best bargain, as sales were abundant throughout the mall.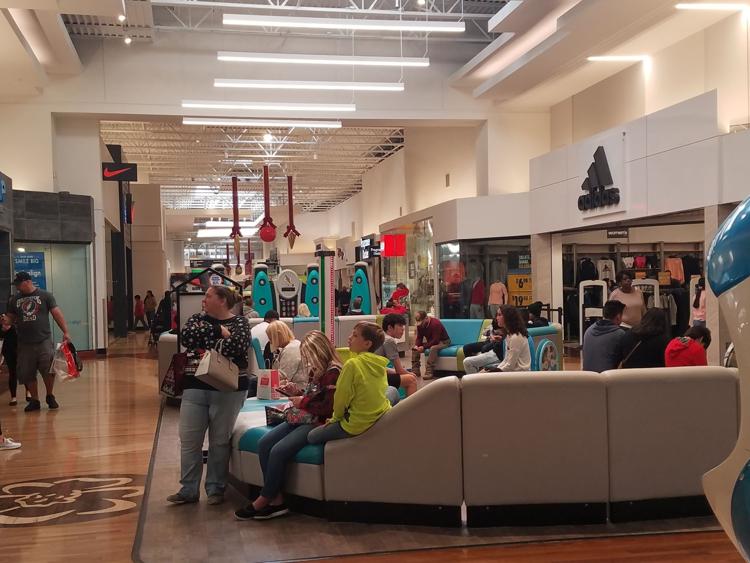 Thousands were expected to flood the mall, interstate and Concord Mills Boulevard.
"We have the locals and a lot of the hotels see an increase," said Sarah Berthold, director of marketing at Concord Mills Mall. People make it a weekend to visit some of the attractions in the area as well as going shopping."
Berthold said she drove by Best Buy 15 minutes after it opened and there were about 50 people still outside waiting to get in.
Stores within Concord Mills Mall had as much as 60 percent discounts.
One of the newest attractions, Under Armour, which opened two weeks ago, had a sale of 50 percent off all of its merchandise.
"We really expect a good end of the year this season," Berthold said. "We've opened a couple of new stores, including Under Armour. We also have a lot of new small businesses that have opened up. It's a really big draw."
One group of people in the mall wore matching t-shirts saying, "Black Friday Shopping Crew."
Berthold said the mall works closely with the Concord Police Department to make sure all operations move smoothly, and that security is in place.
"There are some things that are seen and unseen," Berthold said. "We have a precinct that is attached to the mall, so we work very closely with (Concord Police) Capt. (Vashon Clark) just to make sure everything is good for the property and the surrounding area."
Also, to prepare for the higher volume of crowd, Concord Mills Mall brings in more employees and has holiday meetings with store managers.
Berthold advises shoppers to be patient when in the mall, and utilize its website, concordmills.com and its app to find out what bargains are available before shopping.
"We post all of our offers on there so people can look and plan their schedule of what stores they want to go to ahead of time," Berthold said. "I suggest them find what stores they want to go to first, some have those store buster sales that are only effective for a couple of hours."
City of Concord transportation officials say the Exit 49 ramp, coming of I-85 north is the busiest road in Concord during the holiday shopping season.
The mall has six entrances and officials say it is wise to avoid the entrance closest to the interstate.
"We have six entrances to the mall, as well as some of the anchor stores have entrances. It's always kind of good to maybe go to the backside of the property," Berthold said.
Concord Mills Mall recently celebrated its 20th anniversary, and attracts visitors from all over the state, and even the country.
Berthold said the goal for the mall is to make shopping as safe and efficient as possible.
"It's something really good for the community," Berthold said. "I know our hotels down the street, they do well because I know a lot of them provide shuttles. Some people are doing those staycations. It's a great opportunity, not just for us and the area that it is in, but we like to make it quick and efficient."