A man was arrested Wednesday for setting a fire in the Cabarrus County Courthouse.
The courthouse was evacuated around 2:30 p.m. after the Concord Fire Department received a call about smoke in the basement of the downtown Concord building.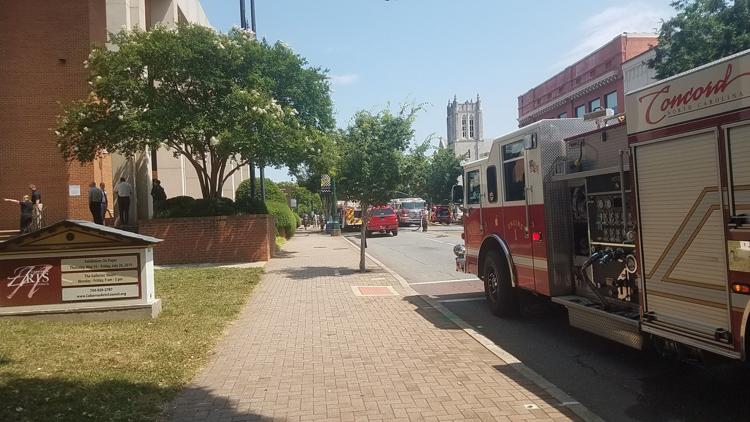 While investigating, fire officials found and extinguished a small fire.
Brock Anthony Karriker, 32, has been charged with one count of burning a public building, one count of injury to real property and one count of misdemeanor larceny, according to the Cabarrus County Sheriff's Office.
Karriker has been placed in the Cabarrus County Detention Center under a secured bond of $75,000.
Court officials suspended business for the remainder of Tuesday and resumed operations Wednesday morning.
Fire officials determined that suspicious activity caused the fire and Cabarrus County deputies investigated and obtained arrest warrants for Karriker.
Fire officials say the damage to the courthouse is an estimated $25,000.
Anyone with information about the fire is asked to Cabarrus Area Crime Stoppers at 704-932-7463.