Jacob Meisenheimer's tombstone — which is at the Misenheimer Family Cemetery at Carolina Mall — was officially dedicated earlier this month.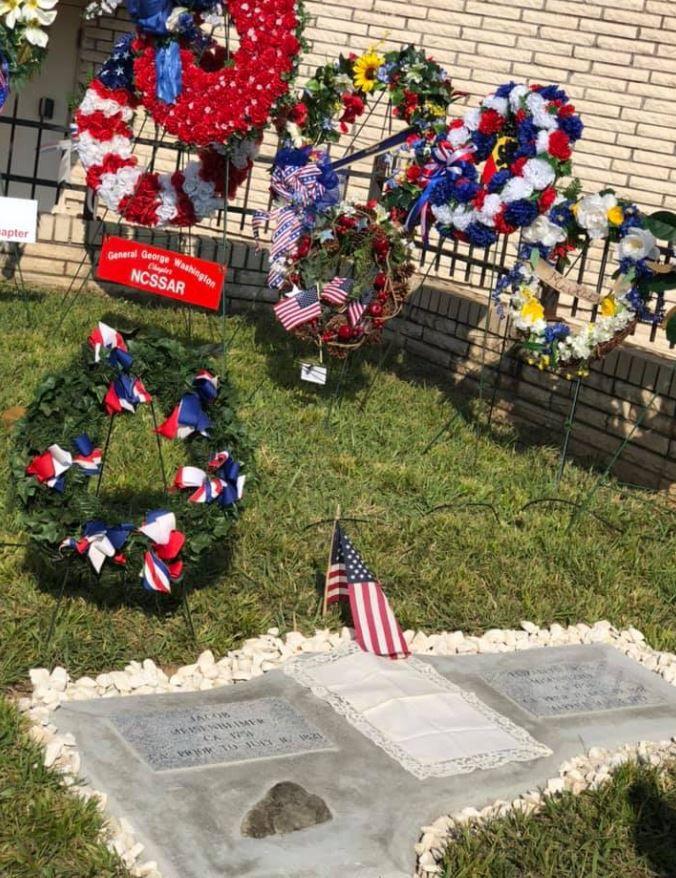 Each year the Misenheimers hold a family reunion in Mount Pleasant, but this time it was more of a special occasion with the dedication ceremony.
Story of Jacob Meisenheimer
According to John E. Misenheimer, who helped organize the event and has researched the entire history of the family, it is believed that the Misenheimers are descendants of Johann Jakob Meisenheimer, the first known American Misenheimer.
He came to Pennsylvania from Germany in 1743 and moved to present-day Mount Pleasant with his family in 1775. Somewhere along the family line, the spelling of his name changed, and he is now known as Jacob Meisenheimer. Eventually the extra "e" in the name was dropped.
The family reunion is an open invitation to the Misenheimers and those with similar spellings like Meisenheimer.
"He came over on a ship called Lydia and had to go swear allegiance to the king of England," John said. "The more I've done research, the more I've learned the norm was that all German families move in whole groups. They moved in the summer of 1775 to what is Cabarrus County now."
They lived in the St. John's area, which is why John said the family reunion is held at St. John's Lutheran Church.
According to John, Jacob Meisenheimer joined the Mecklenburg Militia around 1778 and fought in the Revolutionary War. He ended up in the Battle of Briar Creek near Sylvania, Georgia, on March 3, 1779, when a patriot force consisting of principally militia from North Carolina and Georgia was surprised, suffering significant casualties and resulting in a British victory.
"Jacob escaped. He had to swim across the Savannah River back to South Carolina and had to leave all his goods," John said.
Jacob Meisenheimer married Elizabeth Cress in May 1779. She is also buried at the mall cemetery.
Until recently, it was thought that Jacob Meisenheimer was buried in one of the many unmarked graves at the St. John's cemetery. However, it came to light that he was buried in a previously unidentified space in the Misenheimer Family Cemetery at the Carolina Mall at Concord.
John said he was provided this information by 102-year-old Elizabeth Burgess, who owned the land where Carolina Mall sits. She is a third great-granddaughter to Jacob Meisenheimer.
"I didn't know where he was buried, I just know he wanted a Christian funeral, which I figured meant the church," John said. "I was interviewing Elizabeth and talked about the marker, and she said, 'I know where he is buried.'"
Flabbergasted, John asked why Burgess hadn't told him this before. Her response to him was, "I thought you knew more than I did."
"My conclusion and research is, his service in the American Revolution allowed him to get a state land grant for his service. It would have been confiscated land from a Loyalist. The government didn't have any money, so it promised land for repayment," John said.
"Each child that came after him kept the land, and then it passed down to Elizabeth. The spot of land where the cemetery is has never been sold. It was just passed down from generation to generation."
The tombstone dedication was sponsored by the local Sons of the American Revolution and included a musket-firing by Revolutionary War re-enactors.
John said about 150 people attended, including Concord Mayor Bill Dusch and former state Sen. Fletcher Hartsell.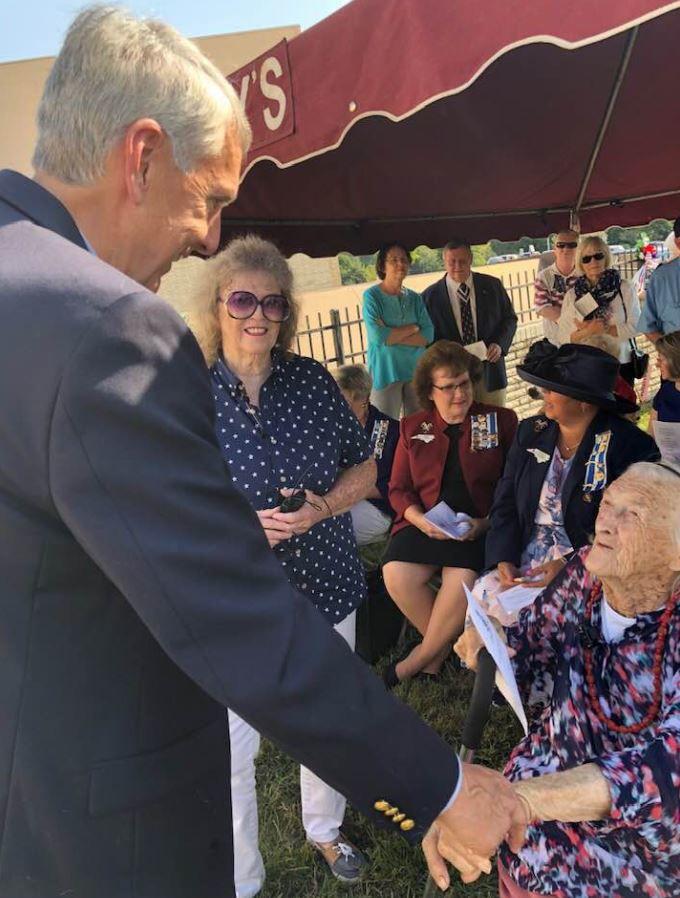 "This was to honor Jacob, but it was as much about doing it for Elizabeth. She's 102 years old and she knew where he was buried," John said.