Stewart-Haas Racing will pay tribute this weekend to one of its employees who was struck and killed while driving his motorcycle in Iredell County Tuesday night.
Officials say 47-year-old Shawn Clifton Soules was driving his motorcycle when he was struck by a BMW that failed to yield while making a left-hand turn onto Johnson Dairy Road near Highway 3.
A memorial decal will be featured on all of Stewart-Haas Racing cars this weekend at Michigan International Raceway.
Soules lived in Kannapolis and was a fabricator at Stewart Haas Racing for four years.
According to police reports, Soules was wearing a helmet and speed is not suspected in the crash.
In a statement to the Independent Tribune, Brett Frood, president of Stewart-Haas Racing, said:
 "We are grieving the loss of one of our own. Shawn Soules was an exceptional member of Stewart-Haas Racing whose expertise, passion and genuine fun-loving personality will be greatly missed and remembered. This is a tragic loss for the entire racing community and we are committed to providing support to Shawn's family and colleagues during this difficult time."
Before joining Stewart-Haas Racing, Soules worked for Michael Waltrip Racing and Wood Brothers Racing.
Cameron Soules described his father as more than just a dad and best friend.
He said they had a unique bond through building cars, skateboard contests, tattoos, motorcycles and just spending time together.
"My father was the smartest man I've ever met," Cameron said. "(He) could build or design anything. It is a complete honor to be his son, from going and trying to get Friday the 13th tattoos, building cars together, (we) had businesses together, skateboard contests and motorcycles."
Cameron said his dad was also a giver who would give anything to anyone if they needed it.
"He was gone way too soon. His time wasn't now," Cameron said. "He had a lot left to do here."
Friends and family on social media expressed shock and sorrow as they mourn the loss of a man who loved his family, motorcycles and skateboarding.
"Hard for me to put this into words but losing a member of our SHR team is tough," said friend and co-worker Jammie Jones. "When it's a friend that you worked with at a prior job for 10 plus years and for almost three here, it hits you even harder.  Shawn was a hell of a fabricator. He could make anything. He was a family man that enjoyed life in general, loved his kids and helping others out, a true friend to me that can't be replaced."
Friends said Soules was driving the motorcycle he built when he was struck and killed.
Soules operated a skateboard company outside of his day job.
Friends said he made a positive impact on the many kids and young people he worked with.
Rodney Childers, crew chief for Kevin Harvick, sent out his condolences on Twitter.
"We lost a good one last night. 10 years of working together you become family. Please keep everyone  @StewartHaasRcing in your thoughts and prayers," Childers said.
Friends and family remember the good times.
Soules asked Jones about deer hunting.
"He didn't have a clue," Jones said. "He also didn't have a truck or a way to haul a deer so as luck would have it, he harvested a deer about his first trip out. Yes, you guessed it, I saw on his Facebook he was hauling a deer in the back of a Mustang to the processor."
His motorcycle was a point of pride for Soules. He shared photos of his progress in building it from the ground up.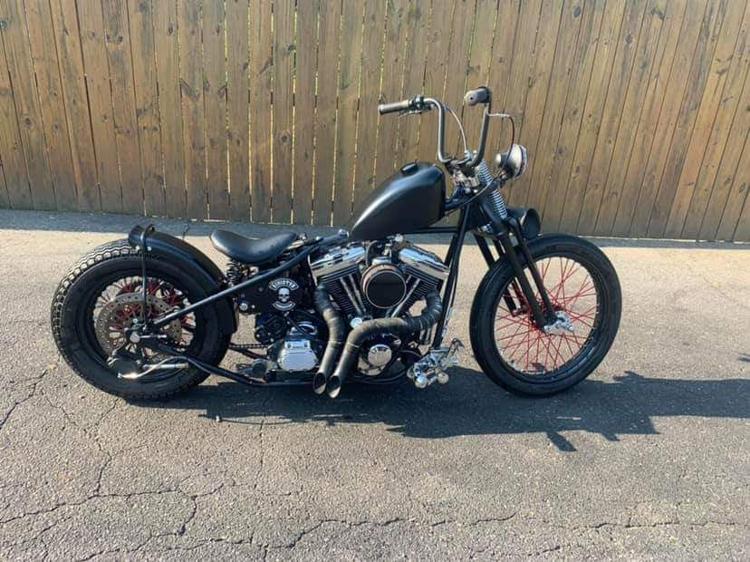 Alex Ormaza posted a picture of the bike on Facebook: "He finished hand building this beauty just weeks ago. This is the bike he rode to Heaven. RIP Shawn Soules."
The family will receive friends Saturday from 10 a.m. to 1 p.m. Hartsell Funeral Home in Harrisburg. A private funeral will be held.