KANNAPOLIS – Grammy Award winning singer and songwriter Rick Springfield rocked Kannapolis Saturday night.
More than 15,000 people crammed Village Park to watch the Australian-born artist, who famed the 1981 hit "Jessie's Girl," put on a show.
Springfield engaged with the audience, especially when he passed the microphone around during the song "Don't Talk to Strangers," and when he brought 5-year-old Cameron on stage.
Springfield, who claimed a Grammy and was nominated for three others, still tours the country at nearly 70 years old.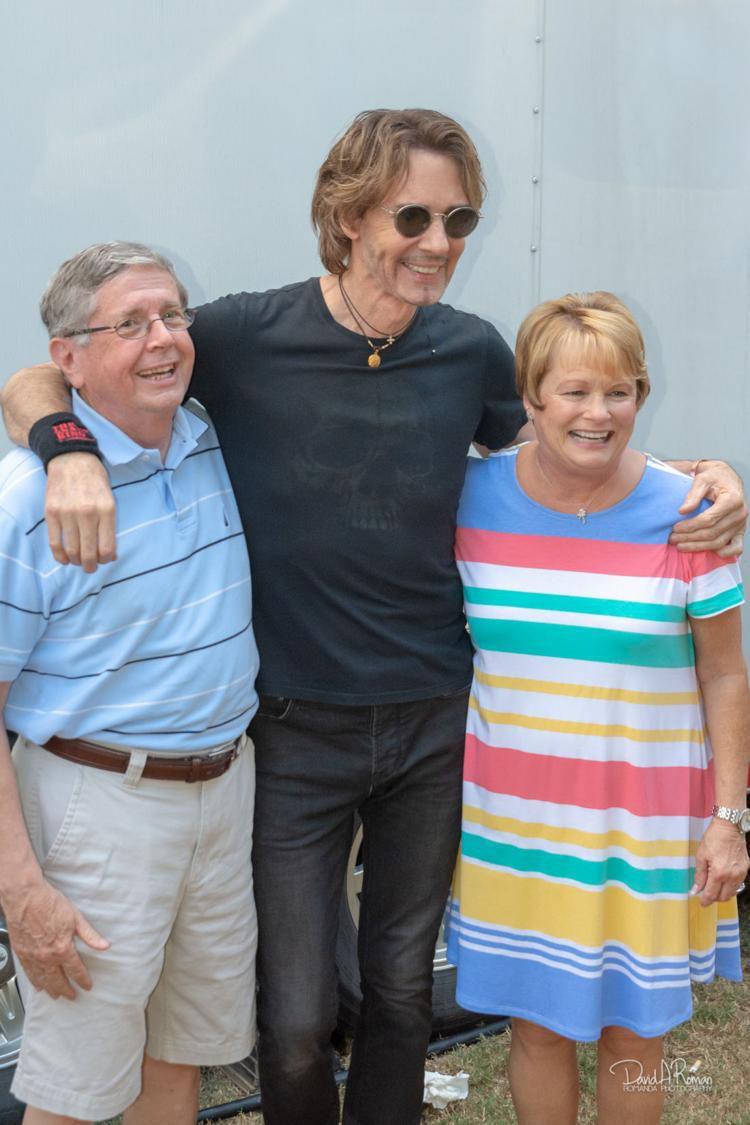 Springfield followed 1980s band Sugarcreek in highlighting this past weekend's Summer Concert Series in Kannapolis.
Springfield told the Independent prior to the show that despite his age, his live shows are full of energy.
He thrilled the crowd with solos on his electric guitar and his movement on stage.
"The prep is all internal and happens automatically at this point," Springfield said. "How does anyone prepare for something that is as esoteric as a live show? It's kind of fly by the seat of your pants."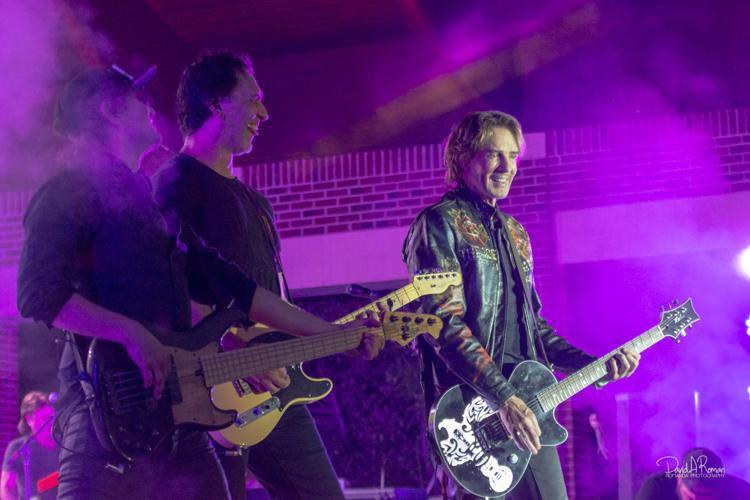 Springfield said that performing at smaller venues, such as Kannapolis, is more than just a concert, it's like a party.
"Performing isn't the right word," he said. "It's a party and I like parties both big and small. It's the energy of the crowd that makes touring such a blast."
Springfield started his solo singing career in 1972.
"Jessie's Girl" reached tops on the charts in 1981, and followed with four more top 10 hits in the United States – "I've Done Everything for You," "Don't Talk to Strangers," Affair of the Heart" and "Love Somebody."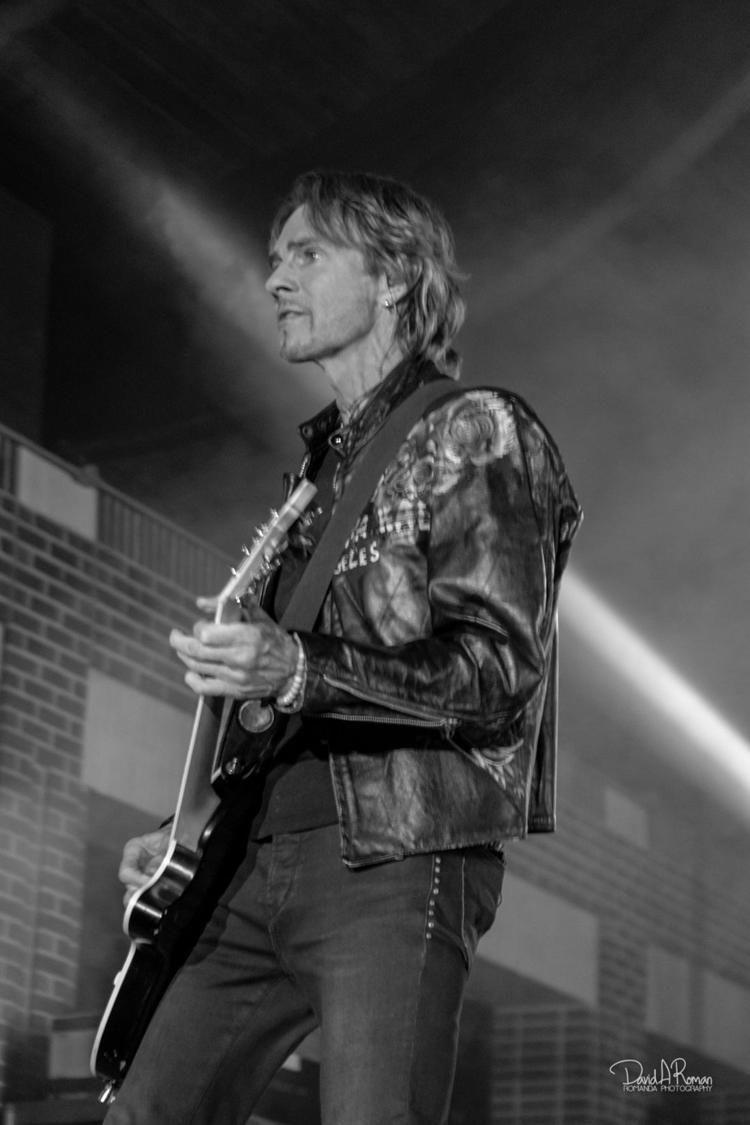 He also had a pair of U.S. top 10 albums.
For more than 45 years, Springfield has been putting on a show for his fans.
"I love the human connection," Springfield said. "I'm pretty much a loner so my connection with humanity is to play live."
Springfield said only a little bit has changed since when he started playing live.
"I now do the show completely naked and I expect the audience to reciprocate," Springfield said. "We have new songs, old songs, Elvis songs and great new videos for the video wall, so come one, come all to the greatest show on Earth."
Springfield has acted in such shows as General Hospital, The Hardy Boys/Nancy Drew Mysteries and the original Battlestar Galatica TV series.
Even recently, he has had acting roles in the CW series Supernatural, American Horror Story: Cult and Hot in Cleveland.
However, his passion still remains to rock out on stage and write music.
So what should fans in Kannapolis get out of Springfield's concert at Village Park?
"The silencing of mankind's aggression, healing of the sick and infirm, wealth for all, freedom from spiritual and physical pain and a Rick Springfield t-shirt," Springfield said. "We will send you away hot, sweaty and happy. (I) Promise."
Springfield, who resides in California, went from a singing in Corbin, Kentucky on Friday night and performed in Kannapolis just after 8:30 p.m. on Saturday.
He has three more tour stops this week in New York, Indiana and Canada.
While on tour, Springfield said he makes good use of his "down time."
"Usually sleeping and a good restaurant are definitely in the top five," Springfield said. "I write a lot on tour because of all the down time."
Springfield has also published an autobiography, "Late, Late at Night: A Memoir," in 2010, and then he published "Magnificent Vibration."
Springfield told the Kannapolis crowd about his long battle with depression and how he uses music as therapy.
After opening up about his battle with his mind, Springfield said he lets his music and live shows display his image.
"I don't really control my image other than the music I put out and the occasional photo session," Springfield said. "Shows are much more fun now and my band is a monster."