Owens Corning, a company the develops and produces insulation, roofing and fiberglass composites, provided incentives for its more than 100 plants across the country, all while promoting a healthy living.
The Concord plant rose to the occasion by winning the Owens Corning Healthy Living Wellness challenge for the 2018 year, the initial year of the program.
To celebrate Concord's conquest of the worldwide challenge, officials from Owens Corning headquarters in Toledo, Ohio visited Concord to present a plaque, provide a meal and donate $10,000 to a charity of the Concord plant's choice, which was the Jeff Gordon Children's Center at Atrium NorthEast.
Officials from the Jeff Gordon Children's Foundation expressed their gratitude to the Owens Corning plant in Concord for the generosity.
"We are grateful they did (choose us), and we're ecstatic to see the community celebrating their kindness," said Nathan Pope, with the Jeff Gordon Children's Foundation. "Our goal is always to inform others about opportunities to get involved in our mission, especially members of the community closest to us."
According to Owens Corning officials, the Concord plant "met or exceeded rigorous wellness criteria established by Owens Corning's Wellness Leadership Council."
"Owens Corning, I'm fortunate to work for a company that really does value their employees and their health and wellness," said Karen Noyes, the leader of the Concord plant. "In Concord, we have such a great team. It's like a small family. That has really helped make this a success."
Owens Corning officials started the healthy living program because of the company's commitment to safety and health that will lead to success in the workplace.
"I think one of the very interesting things that we've learned in this area, competition is really important to creating behavior change," said Frank O'Brien, the chief sustainability officer with Owens Corning. "We see that in a lot of areas. In order to create happy change, you have to decide personally to do that."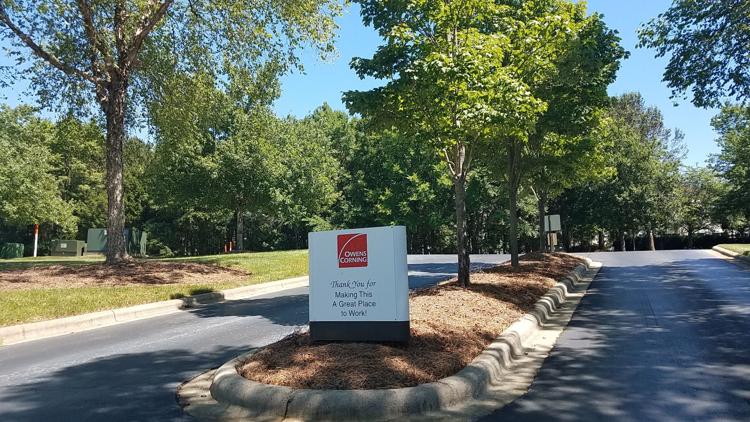 The Concord plant achieved victory with 75 percent of its employees completing the company's health-risk assessment; 97 percent are non-smokers; 65 percent received flu shots. The company participated in community activities and sponsored several programs to promote healthy living and encourage home cooking.
"What do here is, we bring a nurse on site to provide services so our employees can take the time to go get their biometrics so they know what their cholesterol level and blood pressure, and be proactive in regards to their health," Noyes said.
Noyes said she was unaware of the competition until near the end of last year when it was brought to her attention.
 "We were doing the program in the wellness side, the healthy minds, know your numbers and were all participating in it before we even recognized there was even a reward," Noyes said. "Winning this is like, now we have to keep it going. There is a lot of energy in the plant now."
O'Brien-Bernini feels that now that the first healthy challenge is out of the way, other plants across the world will be determined to step up.
"One of the things this award has done is created a competition between all of the plants and then competition within the plants to do better and better," he said. "This first award can make next year's award better. Plants competing against each other is a great way to drive change."
NASCAR driver Jeff Gordon spoke on a video, thanking The Owens Corning Foundation for the donation given to the children's center at Atrium NorthEast.
More than 20,000 children have been treated since the Jeff Gordon Center in the hospital was ignited 12 years ago.
"We are sincerely grateful for the generosity," said Susan Johnston, the director of communications for the Jeff Gordon Children's Foundation. "We are blown away that we were chosen as the recipient. I can promise that we will put those dollars to use in improving the health care and lives of the children."