A Cabarrus County man will spend 25-31 years in prison for the murder of his ex-girlfriend.
Back in July of 2016, Mark Peter O'Dell of Midland was arrested and charged in killing Lorene Potter Simpson in Pineville. Police said they were called to a home on Olive Street on July 11, 2016 in regards to a shooting that had taken place inside the home.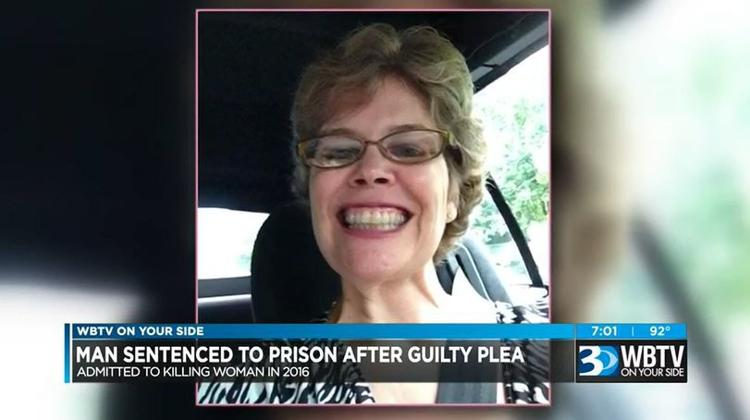 When law enforcement arrived they found Simpson deceased on O'Dell suffering from a self-inflicted wound.
Our news partner WBTV reported that O'Dell pleaded guilty to the murder charges on Thursday, June 27.
Charlotte-Mecklenburg Assistant District Attorney Bill Bunting said O'Dell drove from Midland to Simpson's home in Pineville in Mecklenburg County to kill her because he wasn't happy about their relationship ending. Investigators said he arrived at her house with a shotgun that he had purchased three days prior to the incident.
"He wrapped that shotgun in the American flag. He then parked on the street instead of the driveway. He walked up to the door with the gun concealed," WBTV reported Bunting said.
Simpson's son went to answer the door, but tried to close it when he saw the shotgun. Police said O'Dell forced his way into the house and shot Simpson twice.
While the son ran to get help at a neighbor's home, O'Dell stabbed himself several times; attempting to take his own life.
O'Dell was charged with first degree murder but in exchange for a guilty plea, his charge was reduced to second degree murder.