Sherry McCall wishes everyone would love like her daughter.
Her 5-year-old daughter Noel died in a car crash on May 25 at the intersection of Cold Springs Road and N.C. 49 in Cabarrus County, just north of the Cabarrus Arena and Events Center.
Witnesses told troopers that a car driven by Linda Clark, of Albemarle, ran a redlight and crashed into the side of the vehicle where the girl was a passenger.
Clark was charged with felony death by motor vehicle and was arrested under a $100,000 bond.
McCall said her daughter lit up rooms with her glowing smile.
She has raised more than $2,000 by selling t-shirts with the saying, "#LoveLikeNoel" with a rainbow coming down from the sky.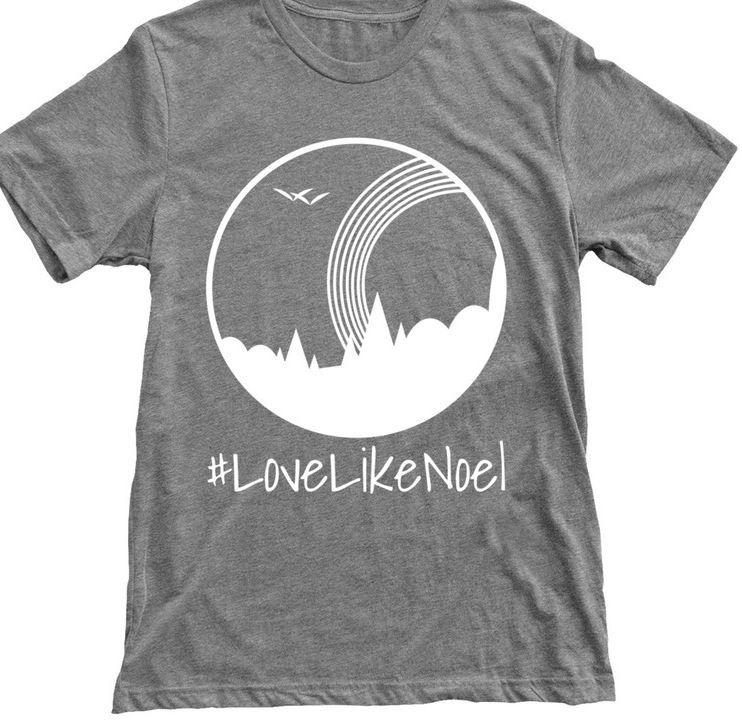 "The love that she had for every single person that she met was amazing," McCall said. "She just loved without any fear or boundaries. Sometimes, she was a little too overwhelming with her love."
Noel turned 5 years old in April. She also had a form of autism.
However, even with her inability to speak real words, McCall said Noel displayed her love with expressions.
"We've never actually heard the words 'I love you,' or anything like that from her," McCall said. "She was the friendliest. She just lit up the room. She would love anyone and she gave the best hugs."
While McCall said she raised her goal to help the family through difficult times, she plans to donate to the Autism Society of North Carolina in Noel's name.
"We started "Love Like Noel," McCall said. "Just because she left this earth, her love that strong and deep doesn't have to. We think that everyone should try and love like that."
McCall said the idea to design t-shirts came from her own small business where she makes custom shirts.
She designed the emblem on the t-shirt honoring her daughter.
"I used to make (Noel) t-shirts all the time. I have two other children that I make shirts for," McCall said. "The design was for (Noel's) memorial service. We told everyone not to come dressed in all black. I put the rainbow on the shirt because she was like every color of the rainbow. She wasn't sad. She was bright and happy."
McCall said the family is also working on starting an annual 5K run/walk in Noel's memory and also work with different groups about distracted and impaired driving.
"I don't want (Noel) to be just another statistic," McCall said. "She was happy all the time. She was bright, sunny and she would see the smallest leaf on the ground and look at it like it was the most amazing thing."