The holidays mean different things to different people and circumstances change from year to year.  I hope this finds you well. If it doesn't, know that we care.
Today's Friday Five is another mixed bag. Let's start first with a flashback.
#1
Defending freedom around the world.
The year was 1969. The Vietnam War was raging on. A young man from Concord, Mike Hess, was a member of the 25th Infantry 118th Assault Helicopter unit.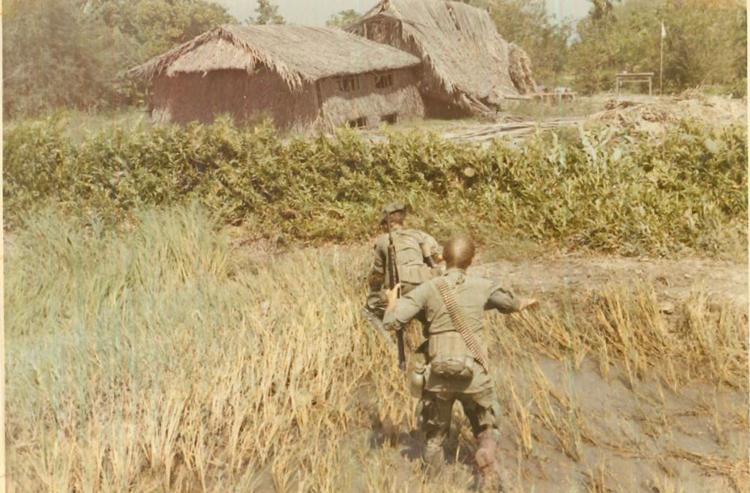 At  7:30 Christmas morning, Hess was perched in the helicopter with his machine gun. The war knew no holiday. There was a mission to be carried out.
Soldiers were being killed every day and Hess said each man knew that the next mission might be his last.
"I didn't want to get killed on Christmas," Hess said. "I didn't want to put that on my family and friends and ruin Christmas every year. Every year they would remember. I didn't want that."
Hess made it. He had a few close calls. Once his helicopter got shot up and he and his fellow soldiers were on the ground, waiting for repairs to be made.
"On Christmas, can you say a little prayer for those who are away from home and serving?" Hess said.
#2
I-85 prayers.
I say a little prayer every time I get on I-85. It's dangerous, especially through Cabarrus and Rowan counties where construction continues. The same can be said for I-77 over in Mecklenburg and Iredell counties.
Dr. Frank Sellers stopped by the office this week to let us know that there are eight lanes open through Concord and nearly all the way to the Lane Street exit (Exit 63).  Patty McCahan, an associate professor at Cabarrus College of Health Sciences, told me the southbound lanes were open a couple of weeks ago but I couldn't bring myself to get on the highway to see.
I ventured out in the rain Thursday morning and indeed southbound has four lanes open completely through Cabarrus. The bottleneck ends at Lane Street. The narrower highway is from China Grove to Lane Street.
Northbound has four lanes all the way to Mile Marker 61.6, before bottle-necking into heavier construction.
Construction is not complete. The pavement is rough in places and most of the exit ramps and shoulders are incomplete. It is still a construction zone and the speed limit is posted as 60 miles per hour.  There are times when you will need to go slower.
According to NCDOT, the project, which goes all the way to Moose Road, won't be complete until the summer of 2020.
Be especially cautious with all the holiday traffic.
#3
Celebrating Christmas year round.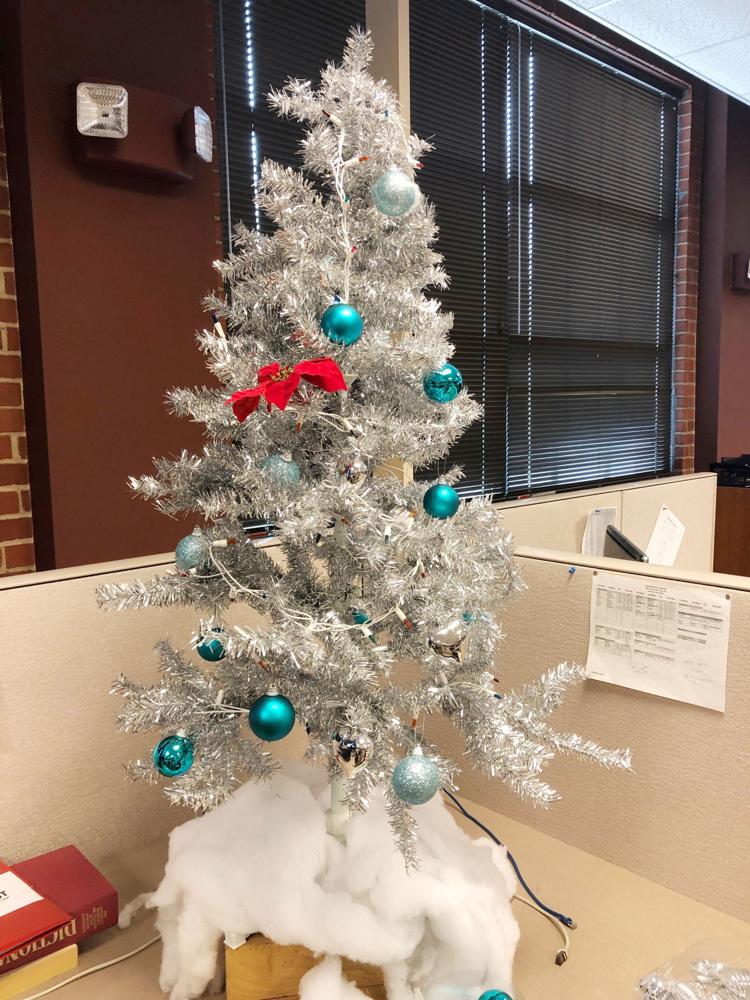 The silver Christmas tree in one of our cubicles has been up for two straight years. We occasionally change the ornaments, putting a couple of paper hearts up near Valentine's Day and adding a little green around St. Patrick's Day.
That's about the time we say "To heck with it" and leave it alone until Thanksgiving. We add a couple ornaments and it's ready for Christmas.
Sometimes people will ask why we still have it up or joke about it. If I'm within earshot I will chime in, "We celebrate Jesus all year long."
Honestly, spending the time to put it up isn't a high priority and maybe subconsciously I would rather see it than the empty desk of a colleague who lost their job.
Let's just call it our Festivus Tree.
For those of you who are not "Seinfeld" fans, Festivus is a holiday on Dec. 23 made up as an alternative to the pressures and commercialism of the Christmas holiday season. Many of the people on the show are Jewish so you can see how Christmas might be an interesting time.
The celebrations include Airing of Grievances, Feats of Strength, the aluminum pole (we have a silver Christmas tree), Festivus dinner, and Festivus miracles.
I like airing of the grievances.
#4
A grievance to air.
Why do cigarette smokers insist on standing near the door to smoke? I hate cigarette smoke; I hate how people who smoke smell; and smoking is dangerous.
Wal-Mart is the worst. Their employees always are near the door smoking on their break.
There are some sort of health professionals who work upstairs in the Old Creamery Building. They come out into the courtyard (the designated smoking area) and puff constantly. When they walk back into the building, you can smell the trail of smoke. I wish they wouldn't smoke.
They aren't messy or anything. They put the cigarette butts in the disposal contraption.
One of the problems comes when the homeless guys come around looking for butts that are long enough to get a few puffs. They leave the lid off and the butts sometimes ignite, sending a heavier layer of smoke across the courtyard. It's a wonder they haven't caught the mulch on fire.
Somebody's going to drop a butt one day and we'll have a bigger fire.
#5
I dropped the ball.
There is a constant stream of email coming into the newspaper and on multiple email accounts. It has to be in the hundreds per day. Many are from those rich Nigerians who just want to get their money into a U.S. bank, but sometimes it is something we would like see and to tell you about.
One that I missed was from the N.C. State Fair back in October. I was deleting a few hundred emails Wednesday when I found it. "N.C. State Fair livestock winners announced."
A belated congratulations to the following area winners:
Ryan Menius of Cleveland, Junior Heifer-Gelbvich, Junior Beef Heifer-Limousin, and Junior Market Steer/Junior Beef Heifer Showmanship (Senior Plus 19-21 years old).
Marcie Harward of Richfield, Junior Beef Heifer-Commercial, Junior Beef Heifer-Red Augus, and Junior Market Steer/Junior Beef Heifer Showmanship (15-18 years old)
Mattie Harward of Richfield, Junior Beef Heifer-Charloais
Courtney Eudy of Harrisburg, Junior Beef Heifer-Hereford