CONCORD – Gathered along busy Kannapolis Parkway in Concord, dozens of local Polynesians chanted, prayed, danced and sang.
Thousands of miles away from their homeland, they are fighting for sacred land.
On Saturday, Polynesians from the Charlotte area made their voices heard in support of their fellow Hawaiians.
Locals, who are originally from the islands of Hawaii, carried signs and flags, and wore t-shirts in hopes that land at the summit of Mauna Kea, a dormant volcano on the large island of Hawaii, is not harmed.
"We are gathered here today to let people know around the world the awareness of what our people have been fighting for so many years, to keep our kapuna, which is our grandparents and all of those who came before us, to keep the land sacred," said Nana Maseuli, who is originally from Nanakuli, Hawaii,  but now lives in Concord. "It means a lot to us. The land is special."
Polynesians and Hawaiians have been battling to prevent construction of a massive telescope at Mauna Kea.
There have been hundreds of gatherings, peaceful protests, across the nation, including this weekend in the Afton Ridge neighborhood in Concord.
 "To show support, it's to always show what we believe and what we stand for and our love for the people on the islands," Maseuli said. "We stand with them when they go through distress or the unfairness or injustice that has been put on us for so many years."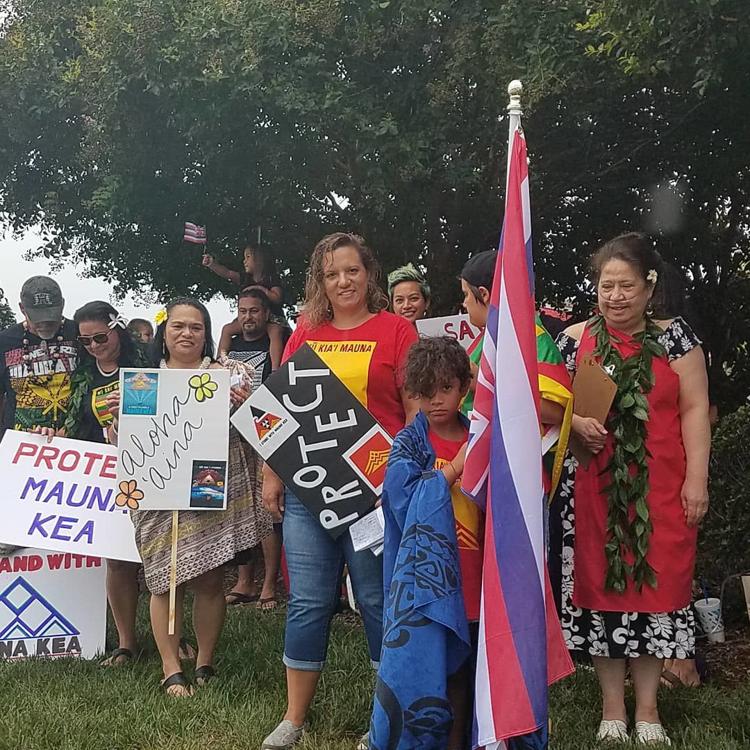 Saturday's demonstration lasted about an hour.
The local Polynesians opened in prayer, then continued into chants, hulas, song and finished with a closing prayer.
"You can take a Hawaiian out of the island but you can never take the island out of the people," Maseuli said. "No matter where we go, our land comes with us. It's a love for our land. Aloha is true in the Hawaiian spirit. We love everyone and we also give love to everyone. This is something that pulls us together."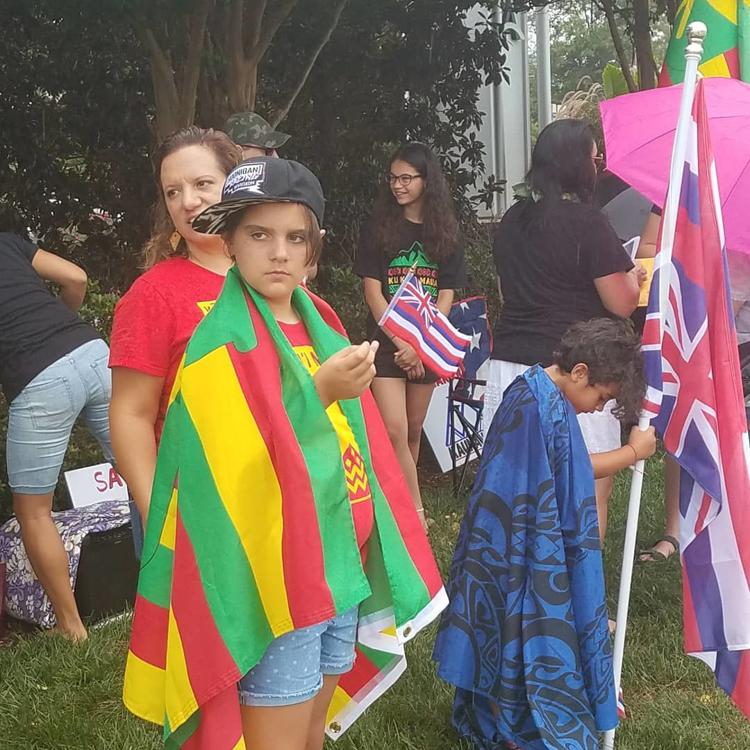 Thirty Meter Telescope (TMT), a nonprofit organization out of California, wants to build an 18-story high, football-field long telescope on land that contains a sacred burial ground.
In a story by ABC News, according to the University of Hawaii, ancient Hawaiians considered the location kapu, or forbidden. Only the highest-ranking chiefs and priests were allowed to make the long trek to Mauna Kea's summit above the clouds.
"It has caused a lot of hurt and sadness in the Hawaiians and the Polynesians," said Claudia Adams, who organized the gathering.
Polynesian people and Hawaiians have been protesting telescope construction for years, and then Governor David Ige approved it.
"When the governor did this, the trucks started coming in and all chaos broke loose," Adams said.
Groups of thousands have continued protesting and trying to stop the trucks from going to Mauna Kea's summit.
Finally, the governor put a hold on the construction until a resolution is agreed upon.
"It looks like so much attention has happened that they may actually go somewhere now because the organization is already putting in bids to go somewhere else," Adams said. "There's sacred land up there with burial grounds that they do not want disrupted."
There have been demonstrations of support throughout the world.
Adams said there is a large number of Polynesians living in the area.
"All over the islands and all over the world, people are coming together and holding these small ceremonies in honor of the people there and the cause," Adams said. "We are showing support for our locals back home, for the cause, and we are standing with them even though we cannot be there."