A Kannapolis woman was arrested and charged with abusing her 4-year-old child, according to police.
Officials said the Kannapolis Police Department received a report that a 4-year-old was abused and neglected by his mother and her boyfriend at a home on Pacific Drive in Kannapolis.
After an investigation, police said the child suffered multiple serious injuries as a result of abuse.
The mother, Jamie Adams, was arrested on Oct. 31 and is charged with felony child abuse. Her boyfriend, Raheem Deshawn Johnson, has also been charged with felony child abuse, but he has not been located.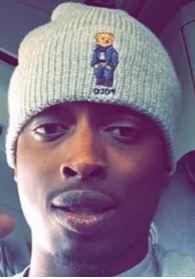 A warrant for Johnson's arrest has been issued.
Police are asking if anyone has information on the whereabouts of Raheem Deshawn Johnson to call CrimeStoppers at 704-93CRIME.