Master Sgt. James Edward Barrier III served in the United States Air Force for more than 20 years.
He survived the Vietnam War even though some of his good friends weren't as lucky.
Barrier, a Concord native, has countless stories about his long career in the military.
Now, he can add another accolade to his accomplished life.
Barrier, a former soldier who later became a mentor for hundreds of children, was recently inducted into the North Carolina Military Veterans Hall of Fame.
The second-annual induction ceremony took place April 26-27 at the Embassy Suites in Concord.
Barrier, and the other inductees, received a plaque and a blue coat with an honorary emblem.
In a reception hall of about 600 people, Barriers said he invited more than two dozen friends and family members.
"The night before, they had a meet-and-greet. That was really nice," Barrier said. "One of the inductees was a POW (Prisoner of War), and they held him for seven years. It was interesting talking to him."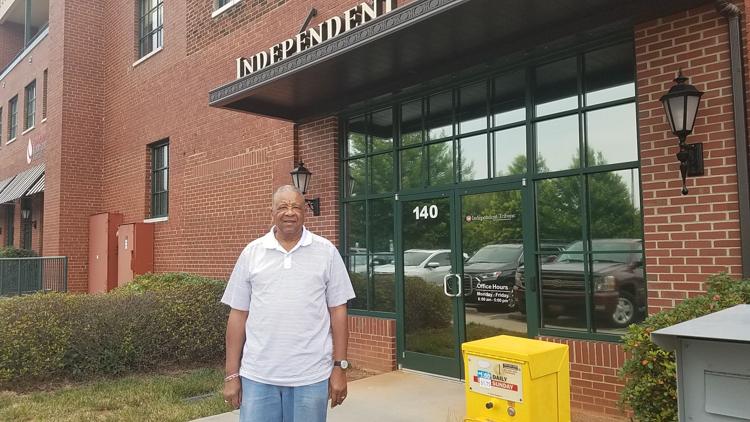 The path to the Hall of Fame
Barrier joined the Air Force in 1967 after graduating from Logan High School, an all-black school in Cabarrus County, and then attending Tuskegee Institute for a year.
He spent years overseas in Thailand and Spain as a parachute rigger and air traffic operator during the Vietnam War.
"What I noticed, the things that were going on over there, it was hectic," Barrier said. "I was at a place where the Army came back for rest and recuperation. I saw a lot of them who were losing their lives, and I had a few friends who lost their lives while I was in the Air Force.
"We were attacked a couple of times when I was in Thailand. They attacked our base, which I was out there and had to defend the perimeter."
While he was honored for his military service, Barrier said he can't help but to remember those airmen who didn't get to return home.
"You are always happy to be able to come home to your family and tell them the things that you've done and (they) can understand why you had to do what you had to do and where you were," Barrier said. "A lot of times I think about some of my friends who didn't make it back. It's a hard feeling to know they couldn't be there with their family. You still remember their laugh, their smile and the times you had together."
Following his time in the military, Barrier worked at Central Cabarrus High School for 23 years as the school's Junior ROTC instructor. He also had a hand in the local Boy Scouts of America and coaching basketball.
"I would tell them they have to set a goal for something, always live the day to the fullest, make sure whatever you do is from what you earn," Barrier said. "Don't go looking for handouts, always earn and be responsible for yourselves and be able to support yourself."
The North Carolina Military Veterans Hall of Fame started in 2018. There are now 52 hall of fame inductees.
According to the North Carolina Veterans Hall of Fame, it "recognizes and honors those military veterans who, through their works and lives during or after military service, have made a significant contribution to the state of North Carolina through civic, business, public service or other pursuits."