CONCORD – Memories rush through Ish Smith's mind each time he steps inside the basketball gymnasium at Central Cabarrus High School.
From leading his Vikings to a 25-win season and a conference championship as a senior to the pounding of Coach Scott Brewer's foot slamming against the hardwood, Concord is home for the Detroit Pistons point guard.
Smith had his followers and support group who were instrumental in his rise through the basketball ranks.
Now, the ball-handling savant who averaged nearly 25 points and 10 assists during his senior season at Central Cabarrus is influential in his own community.
Hundreds of children are running around, shooting baskets, learning the game and having fun this week at Smith's annual basketball development camp.
For years, the camp was held at C.C. Griffin Middle School.
This year's camp, which started Monday and will continue until Friday, is in the gym where Smith first became a star.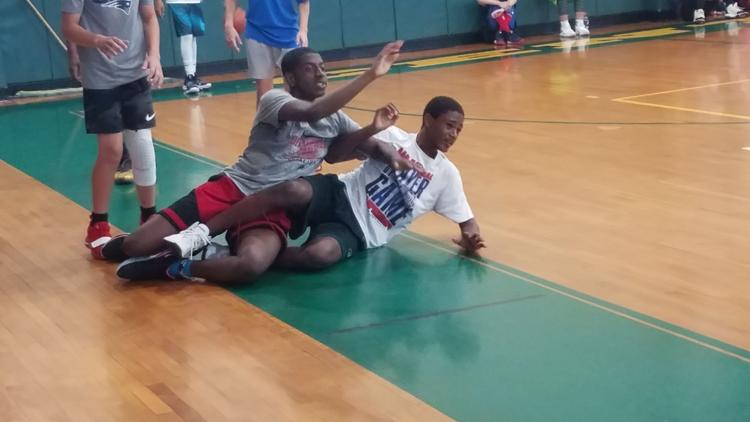 "It's my turn to give back," said Smith, who just finished his ninth season in the NBA. "As I continue to get older, with all the knowledge that I have, it's my turn to give it back to the younger generation."
Smith averaged nearly 9 points and 4 assists per game this past season for the Pistons, who squeaked into the playoffs as the No. 8 seed.
Smith said he still loves playing the game and wants to instill joy into the game for the youth.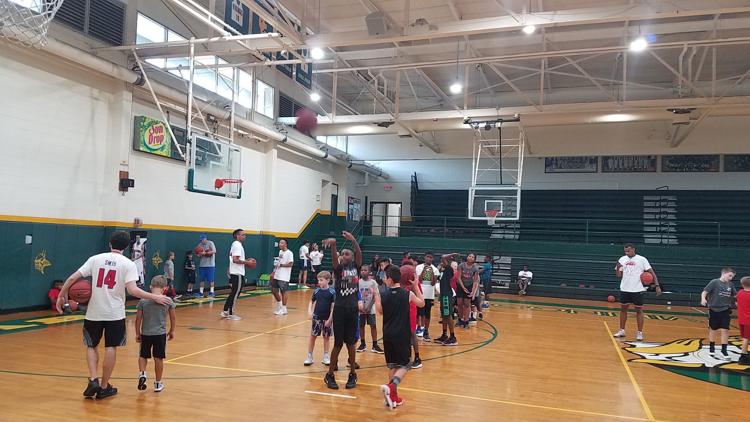 "Obviously you want the development, but I just want them to have fun," Smith said. "I don't want the game of basketball, at this young age, to be like it's a life and death situation -- develop, grow, get better, enjoy the game because the more you enjoy it, the more you are going to want to come back and play."
The camp for boys and girls ages 7 to 16 teaches ball-handling skills, passing, shooting and rebounding. There are 3 vs. 3 games and other competitions.
Gathered around smiling children, Smith said fun is what his basketball camp is all around
"They are getting the same joy that I had," Smith said. "When I dribbled the basketball, even now, it brought so much joy to play the game that I love to do. I'm truly thankful now that I get the chance to play the game that I love and get paid to do. To see their smile, I know where they are coming from because I have that same smile now."
Smith was one day in the campers' shoes, dreaming of playing big-time college basketball and making it to the NBA.
At just 6-feet tall, Smith worked his way for a scholarship at Wake Forest. He went undrafted in 2010, and used that as motivation to turn in a prolonged professional career.
"Don't ever let anyone ever tear down your dream," Smith said. "Take constructive criticism and get better, but don't let anyone tell you what you can and can't do. Can't should never be in any person's vocabulary, and continue to push, press and work hard. Whatever you want to do, it's never going to be easy, but be persistent and consistent and continue to work."